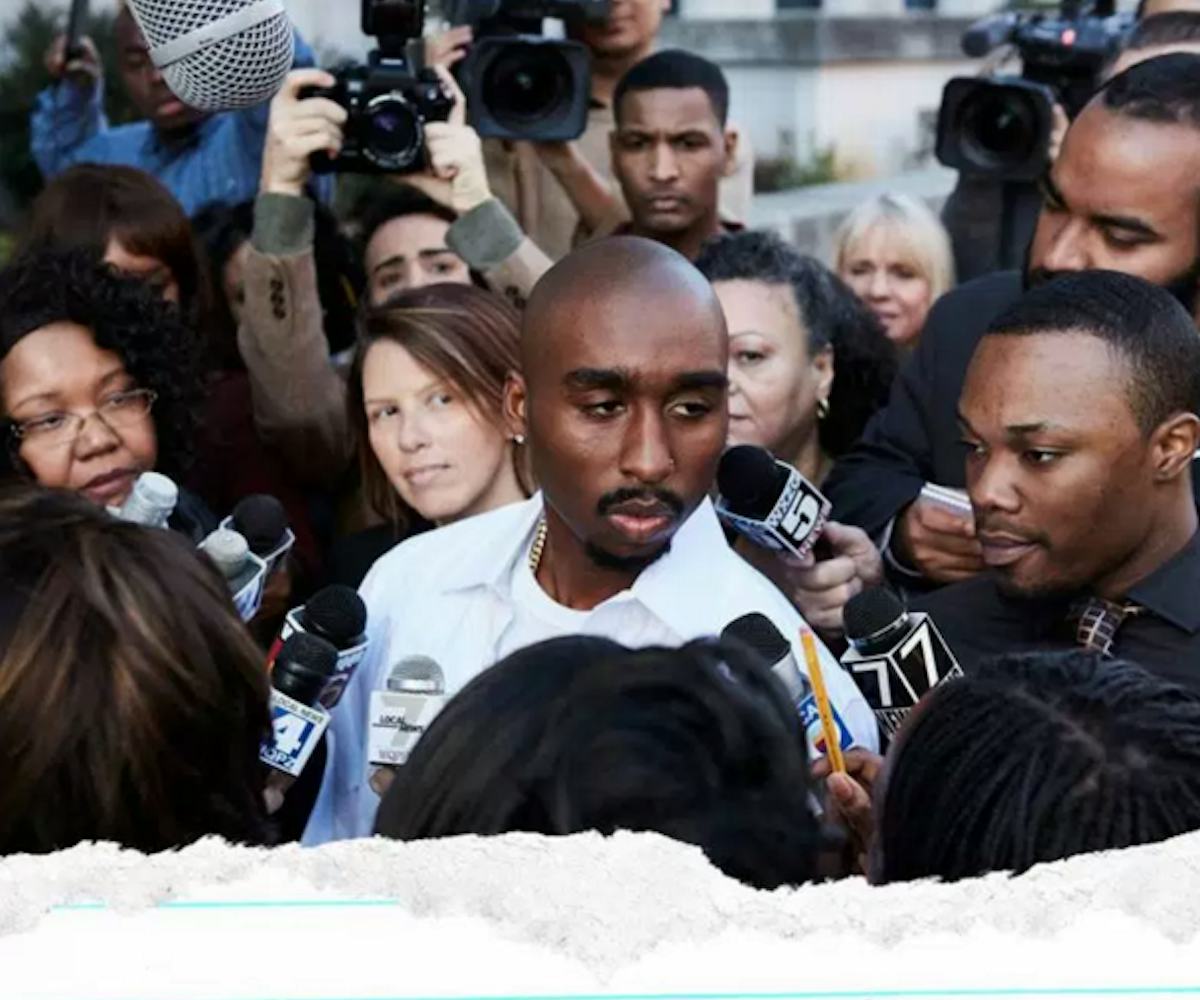 Photo courtesy of All Eyez On Me
The Tupac Shakur Biopic Has Arrived In The Form Of This Very Serious Teaser
It's called 'All Eyez On Me'
Today would have been Tupac Shakur's 45th birthday, so as a gift to the world, we're getting the first teaser for his upcoming biopic All Eyez On Me. The clip depicts Shakur as the mythic figure he's grown to be since he was shot and killed in 1996. We get glimpses of Tupac's turbulent childhood in Harlem, thanks to his parents' involvement in the Black Panther Party, and we're shown his rise to stardom, for better and for worse.
Tupac is being played by newcomer Demetrius Shipp Jr., a dead ringer for the late rapper who was working at Target before he booked this role. Tupac's late mother Afeni Shakur is being played by The Walking Dead's Danai Gurira, who narrates the trailer, warning, "They will give you the tools you need to destroy yourself." Jamal Woolard is reprising his role from the movie Notorious as The Notorious B.I.G., Kat Graham is playing Jada Pinkett, who had a relationship with Shakur, and Stefon Washington is playing Sean "Diddy" Combs. 
The movie has high hopes after the surprise and astronomical success of last year's N.W.A, biopic, Straight Outta Compton. Several directors were attached to the project before Benny Boom finally signed on, and it looks like he nailed both the tone and the gravitas of his subject. All Eyez On Me hits theaters on November 11. Watch the teaser below.