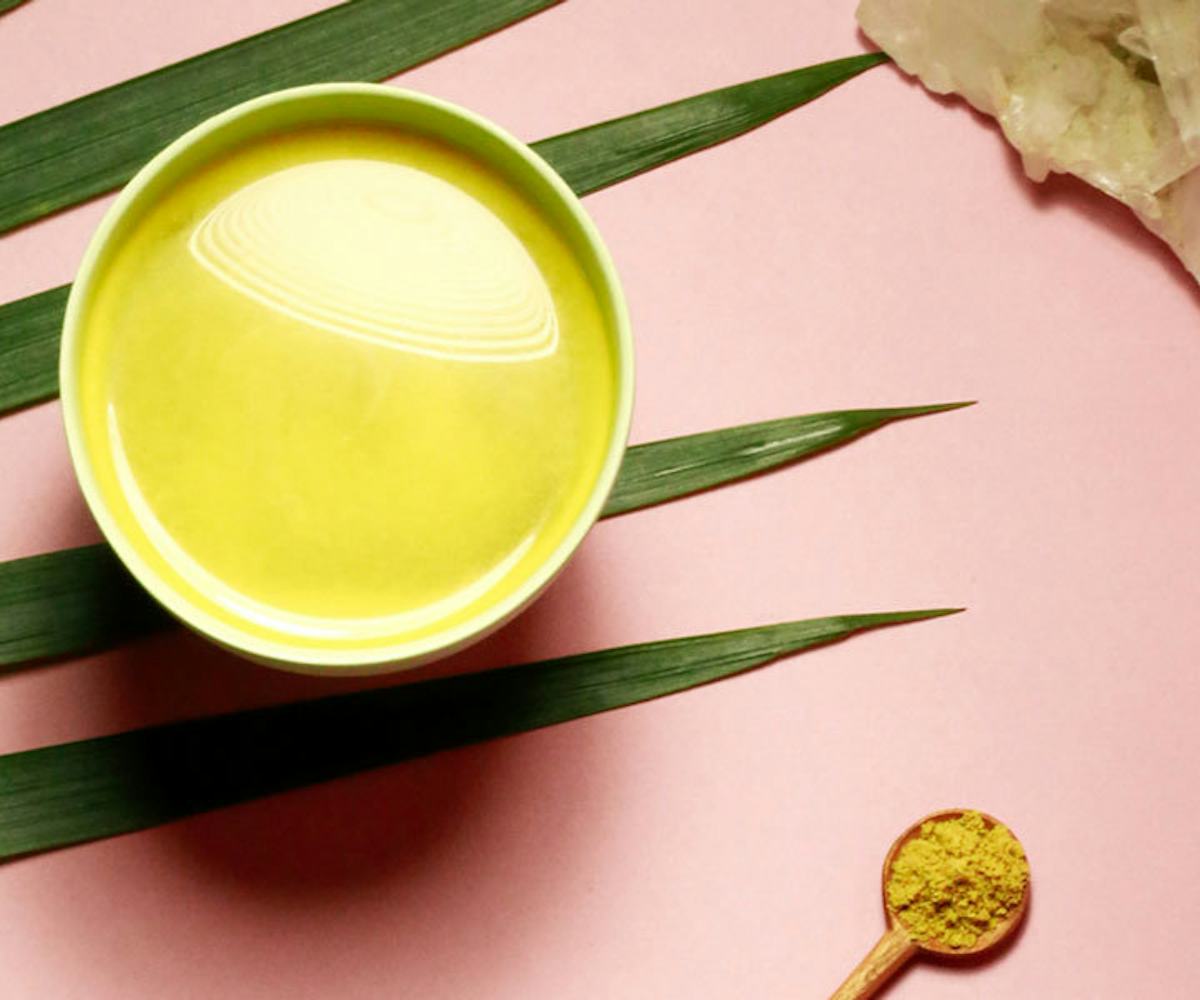 How Turmeric Got To Be The Latest Wellness Obsession
Consider a turmeric latte this fall
Trinity Wofford first discovered the wonders of turmeric through her mom. "My mom has an inflammatory condition, called rheumatoid arthritis, and so she noticed a really big difference in her symptoms when she started taking turmeric," she says. Wofford then started incorporating it into her own life—in drinks and food—and, too, noticed incredible benefits for her skin and immune system. It was a do-a-bunch ingredient that aligned with her holistic outlook.
She was pre-med in college at the time and wanted to take an outsider's path as a physician. But, she quickly realized that there were limited options in that department and decided to switch things up. She graduated from NYU and fell into marketing while working at a tech start-up. "I had a really strong interest in wellness and holistic health and had realized the passion for marketing and brand building," Wofford says. So, she decided to combine the two, to create the newly launched, turmeric-centered wellness collective Golde.
Turmeric has become something of a phenomenon recently. Google Food Trends named turmeric the "breakout star" last year, noting that internet searches have increased by 300 percent over just the last five years. You can find it in a ton of beauty products now, on Gwyneth Paltrow's Goop, and even in Starbucks' recently added turmeric lattes across the pond. You know when The Man gets a hold of something, it's a Big Deal, but, of course, what's new to the general public isn't usually new at all.
Turmeric has a history that dates back nearly 4,000 years and originates in South Asia. It's traditionally been used as part of Ayurvedic medicine and is praised for its healing, anti-inflammatory properties. As Paula Simpson, a holistic beauty nutritionist and co-founder of Zea Skin Solutions, explains, it contains a key antioxidant known as curcumin, which is used to treat liver and digestive disorders.
At the rate we're going, it looks like turmeric might undergo the same commodification matcha went through a couple of years ago. The wellness world loves a trendy, good-for-you—and also good-for-the 'gram—ingredient. Wofford, being black and not South Asian, is acutely conscious of her place in the conversation. "Something that I'm always navigating, as an entrepreneur, in benefitting from turmeric is being aware and understanding of the fact that it has a very long history with many different cultures and being careful to not claim too much ownership over that history but also to not completely ignore it either," she says. "I'm hoping that, in general, spreading awareness about this plant is going to be, overall, a good thing." She also tries to be cognizant of where she sources her turmeric. The Golde product right now is a blend of turmeric, cinnamon, ginger, coconut, black pepper, and cardamom and she gets the golden ingredient from an organic, fair-wage, fair-trade, sustainable distributor from India.
A major reason turmeric is so popular right now is, of course, because it works and has a ton of benefits. It's also about time we retire pumpkin spice, no? Even Martha Stewart thinks it's basic. So think about going for the gold the next time you're looking for something warm to drink.
Below, Wofford shares her favorite way to use turmeric.