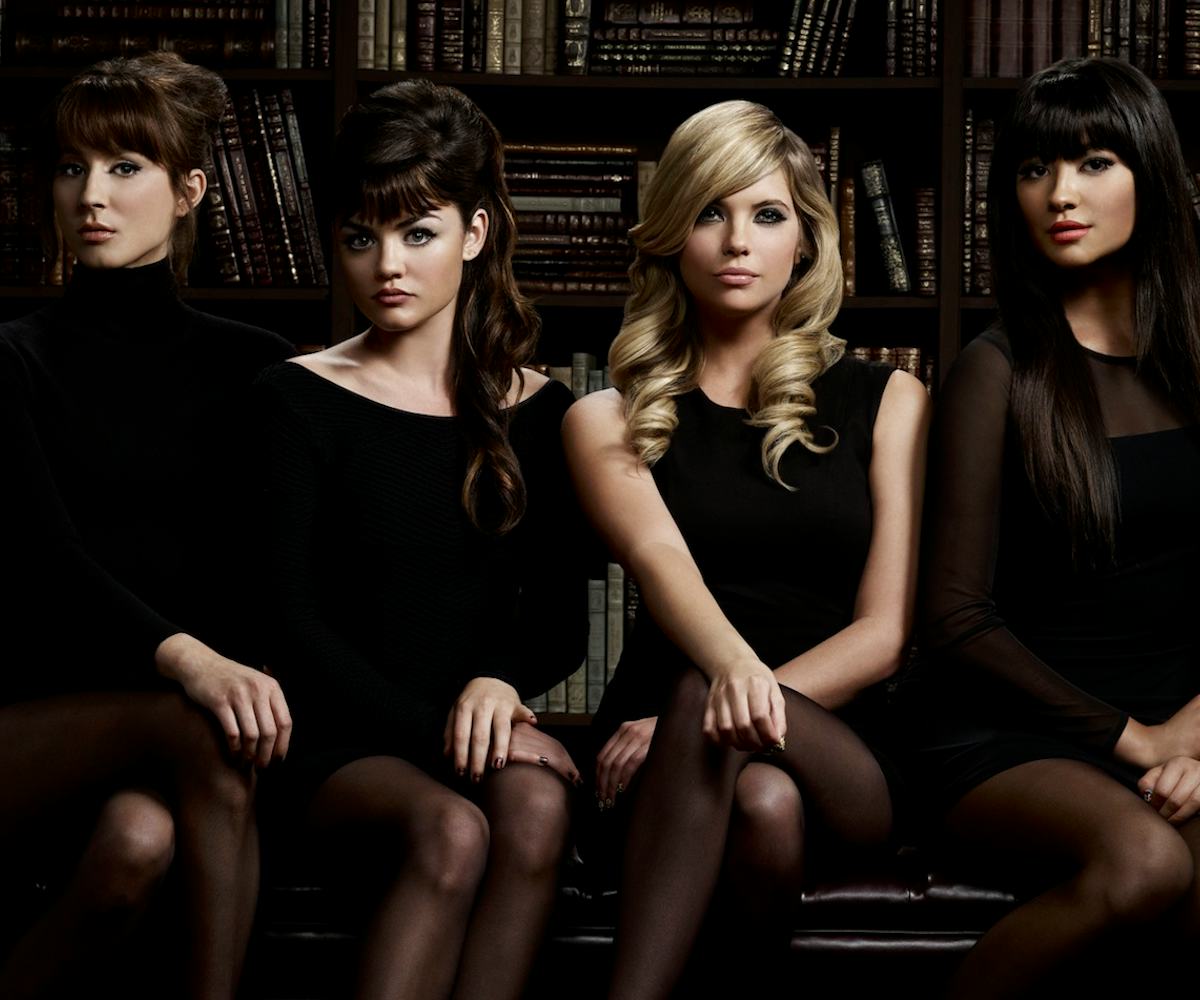 lights. camera. action.
get ready for your close up with our favorite tv-inspired costumes.
Ring the alarm, Halloween is only two days away! If you're anything like me, you're sitting on your bed with everything in your closet on the floor and no costume to be found anywhere.
Seeing the state of despair of my costume-less life--and totally messy apartment--in front of me was when I knew I had to enlist some professional help. No, not the crew from Hoarders, I'm talking about the professionals who design costumes for a living for my favorite TV shows. From how-to get Aria's look on Pretty Little Liars to what kind of tattooed T-shirt you really need to be SNL's Stefon, the costume designers spilled the beans on how to get each character's look. 
Read their tips in the gallery, and consider this Halloween Costumes 101 because whoever you choose to be, you'll be sure to Hallo-win the costume contest. 
Obviously I asked Tom Broeckner, the costume designer for Saturday Night Live, exactly how to get the best Stefon costume on the block. He told me you'll need "long sleeve tattooed arms, a green short sleeve Ed Hardy T-shirt, black skinny jeans, black motor cycle boots, and a clip in long bang for hair." [Ed. Note: Now we know what Stefon was wearing on his bottom half!] You get bonus points if you find someone to dress up as Seth Meyers and kiss you. 
Pretty Little Liars costume designer Mandi Line explains the key to dressing as Aria, "You need some kind of striped top, skirt, jacket--anything striped will do, a big feathered earring, fishnets, and more accessories than you know what to do with! I wanted to be Aria [for Halloween] once and I thought, 'I'll put as many accessories on as I own.'  Exaggerate the person--that's the best way to get your point across! And you'll need huge huge tall tall boots or heels, anything by Jeffrey Campbell! And of course a sticker that says, 'I still love Ezra.'"
To channel your inner Mindy Kaling--er Mindy Lahiri--wonder if everyone you know is hanging out without you and get these essentials recommended by costume designer Salvador Perez: a brightly colored long sleeve blouse, a colorful sweater vest, a mini skirt, large colorful earrings, and a cross body Chanel bag. Don't forget to convince your bestie to go as Dr. Danny Castellano too.
We can't gurantee that your Ellen impersonation will be as funynas Kate McKinnon's on Saturday Night Live--OK, it probably won't be--but we can tell you what SNL costume designer Tom Broeckner thinks you should wear: "a white button down, dark wash jeans with a small cuff, low top white Converse sneakers, striped socks, a dark skinny tie worn loose, and either a menswear tailored vest or a navy blue crew neck sweater." Be sure to practice those dance moves too.