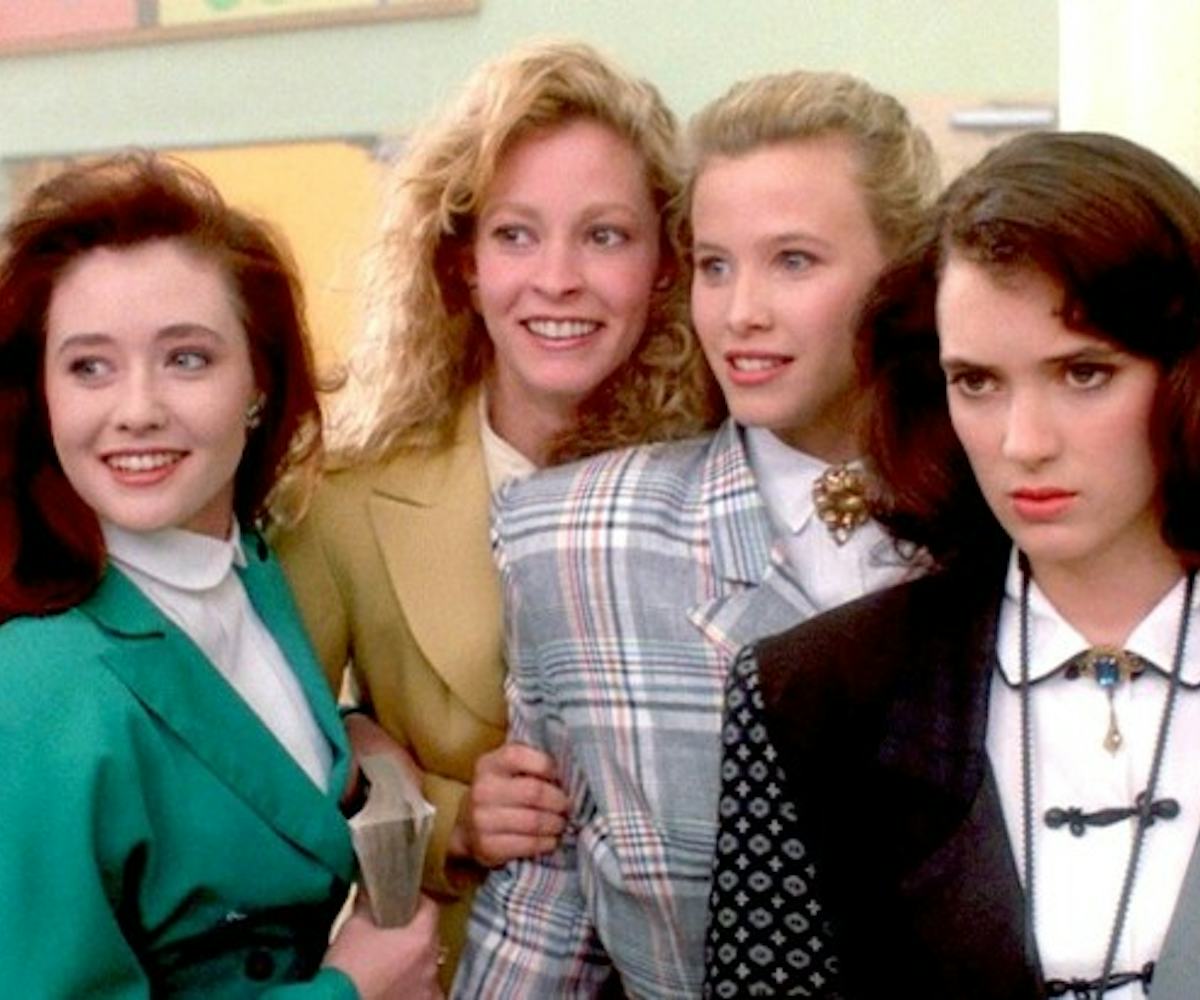 Photo courtesy of New Word Pictures
Outcasts Rejoice! A 'Heathers' TV Reboot Is On The Way
And We're Not Sure How To Feel About It
The biggest trend in television, besides sitcoms about the misadventures of millennials, is the film reboot, in which a classic movie is adapted for the small screen either as a prequel to the original, a sequel, or a complete reimagining. Call it: The Fargo Effect. The latest film to get the TV treatment is Heathers, the beloved cult classic starring Winona Ryder and Christian Slater as a vengeful duo who wreak havoc on their high school's sadistic clique of It girls. 
Whereas NBC's upcoming Cruel Intentions will be a sequel to the original film, and the network's Taken reboot will serve as a prequel to the big screen trilogy, Heathers will be a complete reimagining, with no characters from the original slated to appear in TV Land's incarnation of the '80s classic. That's good news for purists of the original, who may take issue with their perfect slice of pop culture candy being tinkered with. 
Instead, the show will feature all new characters, and in an unexpected twist, the high school's outcasts will take on the role of the high school bullies, a role occupied by the cool girls in the original. More good news: The show will be an anthology series, which means it can be rebooted from season to season, a formula that has worked brilliantly for the aforementioned Fargo. That means disciples of Westerberg High can breathe easy, for now. And for the record, if TV Land did somehow manage to wrangle Ryder to reprise her iconic role, we wouldn't be mad.