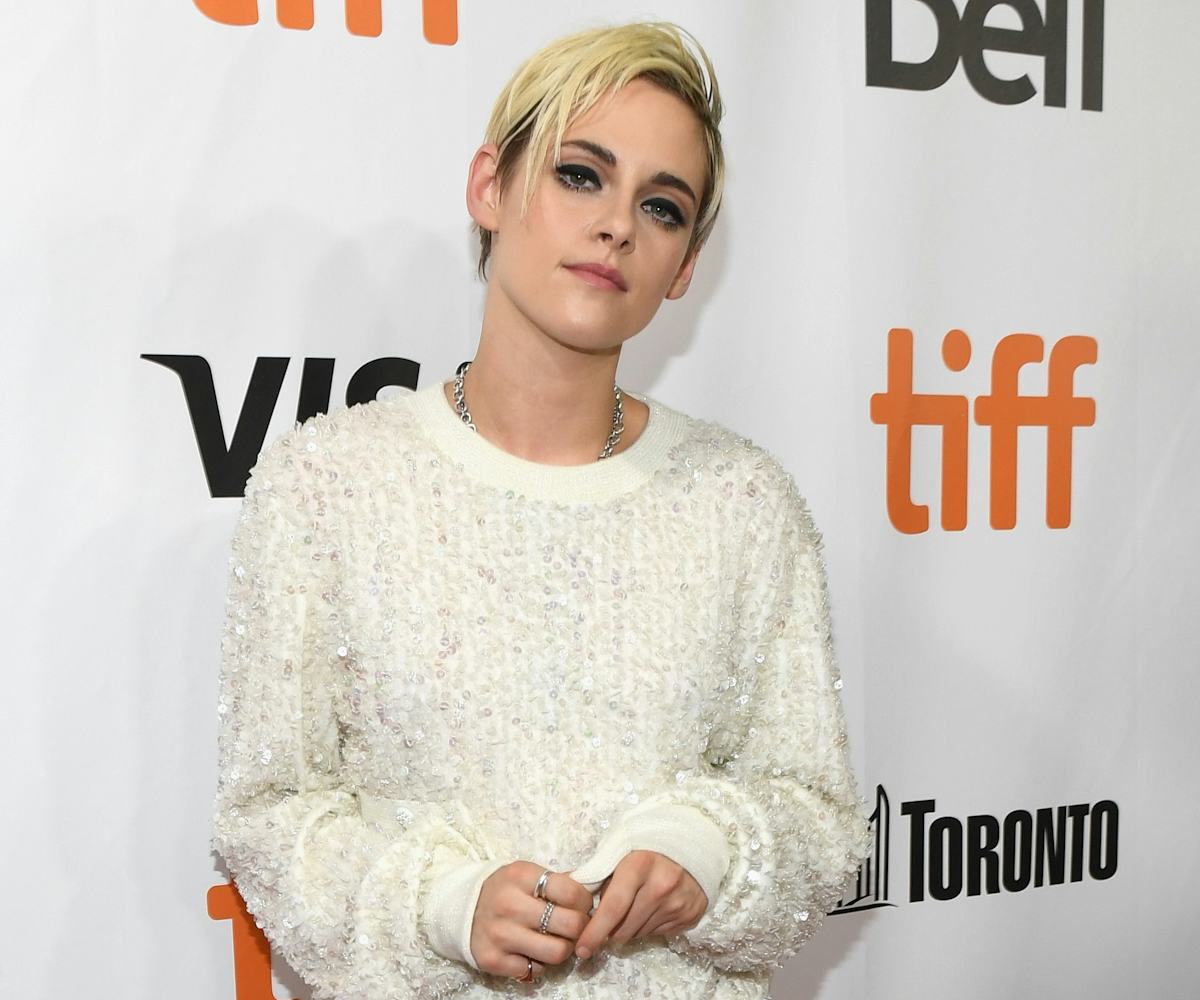 Photo by Sonia Recchia/Getty Images
Is 'Twilight' Returning?
Here's what Robert Pattinson and Kristen Stewart had to say
Kristen Stewart and Robert Pattinson can't seem to break themselves away from the Twilight franchise. Even though the film was released a full 10 years ago, and regardless of the fact that the two have starred in countless (much better) films since, they are still burdened with questions about it. It's no surprise that they've turned their responses into jokes at this point.
While walking the TIFF red carpet with her Jeremiah Terminator LeRoy co-star Laura Dern, Stewart was asked by an Entertainment Tonight reporter if she would be interested in revisiting her role as Bella Swan. "I never thought I would ask this question," he says. And Stewart, with her signature dry wit, gave him an answer he never thought he would receive.
"Yes, absolutely," Stewart says, without breaking face. "Honestly, start sending scripts my way. Let's start building this. Let's really explore it." She only clarifies that she's joking at the end when it seems that the reporter and Dern both had completely fallen for her sarcastic response. Dern admits that she was "excited" that Stewart was open to returning to the series.
Pattinson, in turn, responded to rumors that Twilight was coming back during an interview with Yahoo, saying, "Really, they're expanding it? So I'll get my own spin-off?" He continued, making his answer more and more trollish: "I'm always kind of curious. Anything where there's a mass audience—or seemingly an audience for it—I always like the idea of subverting people's expectations. There could be some radical way of doing it, which could be quite fun. It's always difficult when there's no source material."
If you can't tell from those responses, it seems like there's no Twilight reboot in our future. But just to be sure, watch Stewart's response, below.