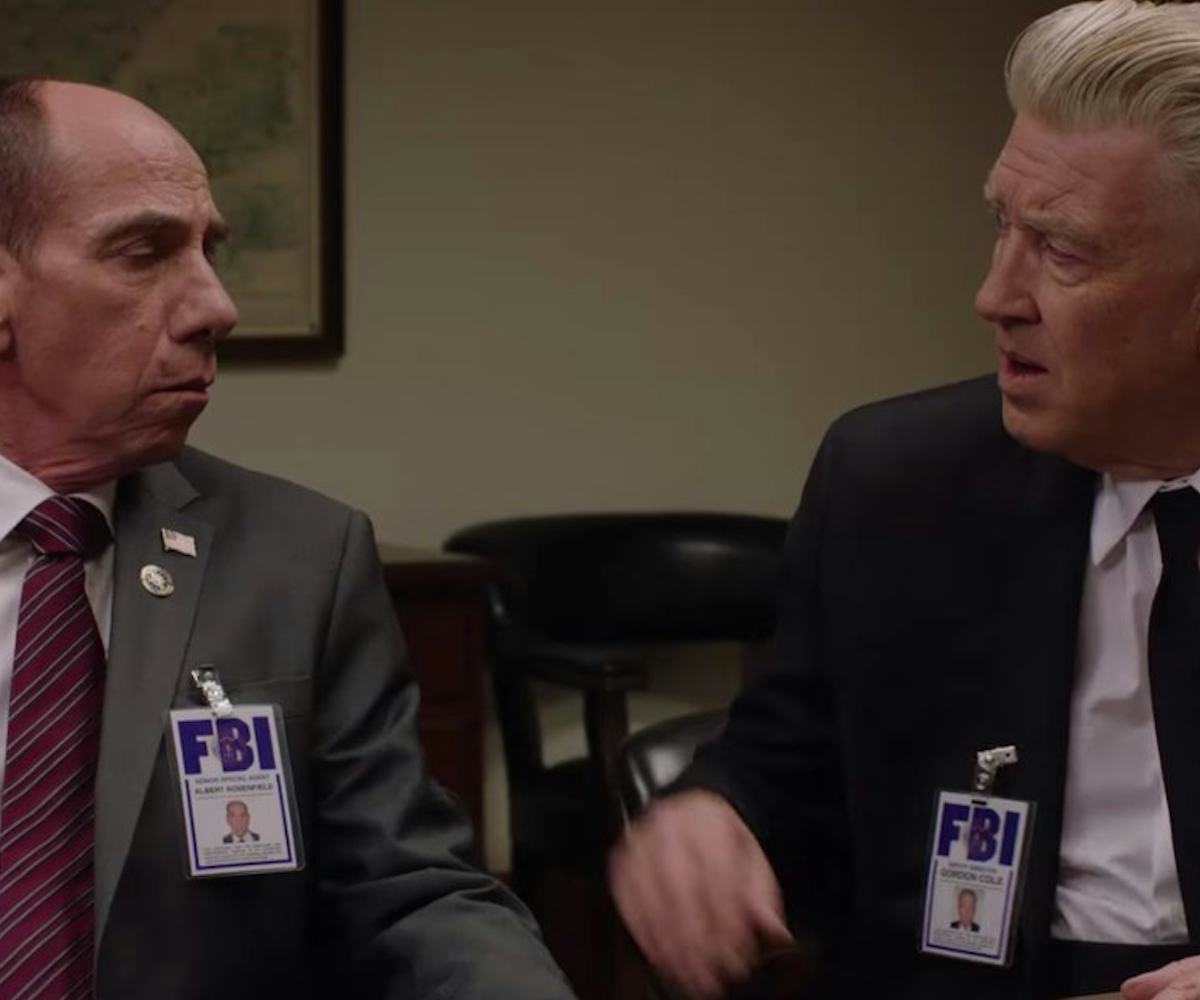 Photo courtesy of Showtime
This New Teaser Will Get You Ready For The 'Twin Peaks' Revival
It's hard to believe that we're only 10 days away from the long-awaited Twin Peaks revival on Showtime. In a series of snapshots, the latest teaser reveals all the prime faces in town, including newcomers Ben Rosenfield and Madeline Zima. Of course, none of this would be worth watching if we didn't see Andy, Lucy, Cooper, Gordon, Shelly, and Albert, too. (The gang's all here!) 
The third season is set 25 years after Laura Palmer's scandalous murder and the mysterious events that followed. Wondering if anything changed in Twin Peaks? Based on this new footage, the answer is probably not.
As if longtime fans weren't excited enough about the 18-part revival, Showtime is also commissioning street artists to bring installations of the iconic Red Room to locations in New York, Los Angeles, and Portland this month. Soon, you'll be able to experience all the horror in 3-D. Johnny Jewel recently released an album containing some of the material that will be featured in the show as well.
The next installment of Twin Peaks premieres on May 21. (It really is happening again...) Start prepping all of your fave beauty looks from the program, and peep the preview in the post, below.