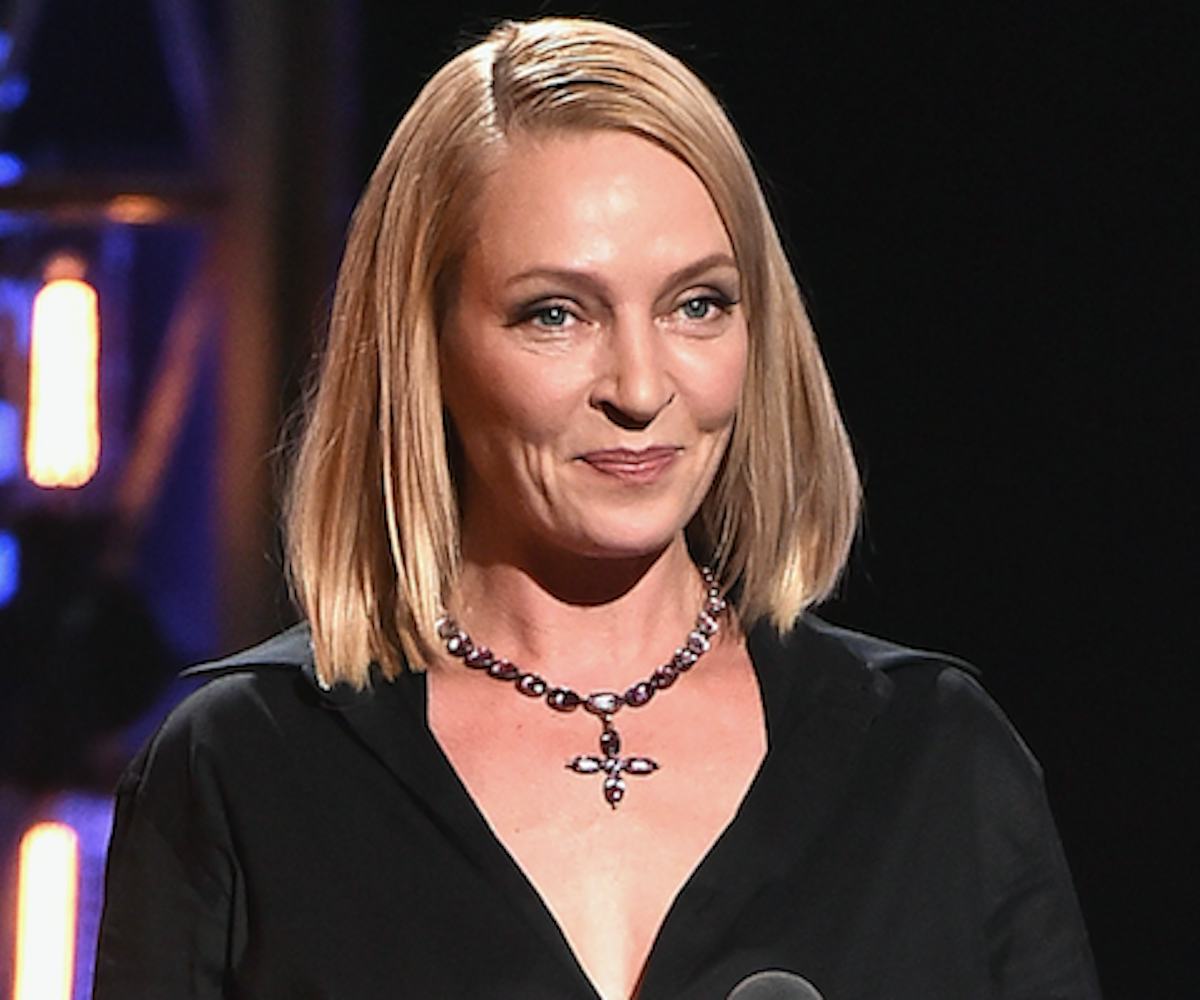 photo by Theo Wargo / getty images
Uma Thurman Will Star In Netflix's New Dark Series
Prepare to be without sleep thanks to 'Chambers'
Uma Thurman has been tapped to star in a new Netflix series that will probably haunt your dreams. Deadline reports that the actress will appear in Chambers, an upcoming supernatural drama about the mysterious circumstances behind a heart transplant.
Per the show's description, it will focus on the life of a heart attack survivor, who receives a new heart in order to live. The woman becomes consumed with the mystery surrounding the donor's sudden death, and the closer she gets to the truth about the donor, the more she adapts the donor's traits—some of which are "sinister." Thurman will play Nancy, the mother of the donor, who begins to build a relationship with the young woman and later finds out that "her daughter may not be as dead as she thought."
The show will be created and written by Leah Rachel, who wrote and directed the 2015 short Boys I Used to Babysit. Akela Cooper, who has writing credits on Luke Cage, The 100, and American Horror Story, will be the showrunner and executive producer. According to Deadline, Chambers is also being developed by Super Deluxe.
There's currently no word on when the show will be out.