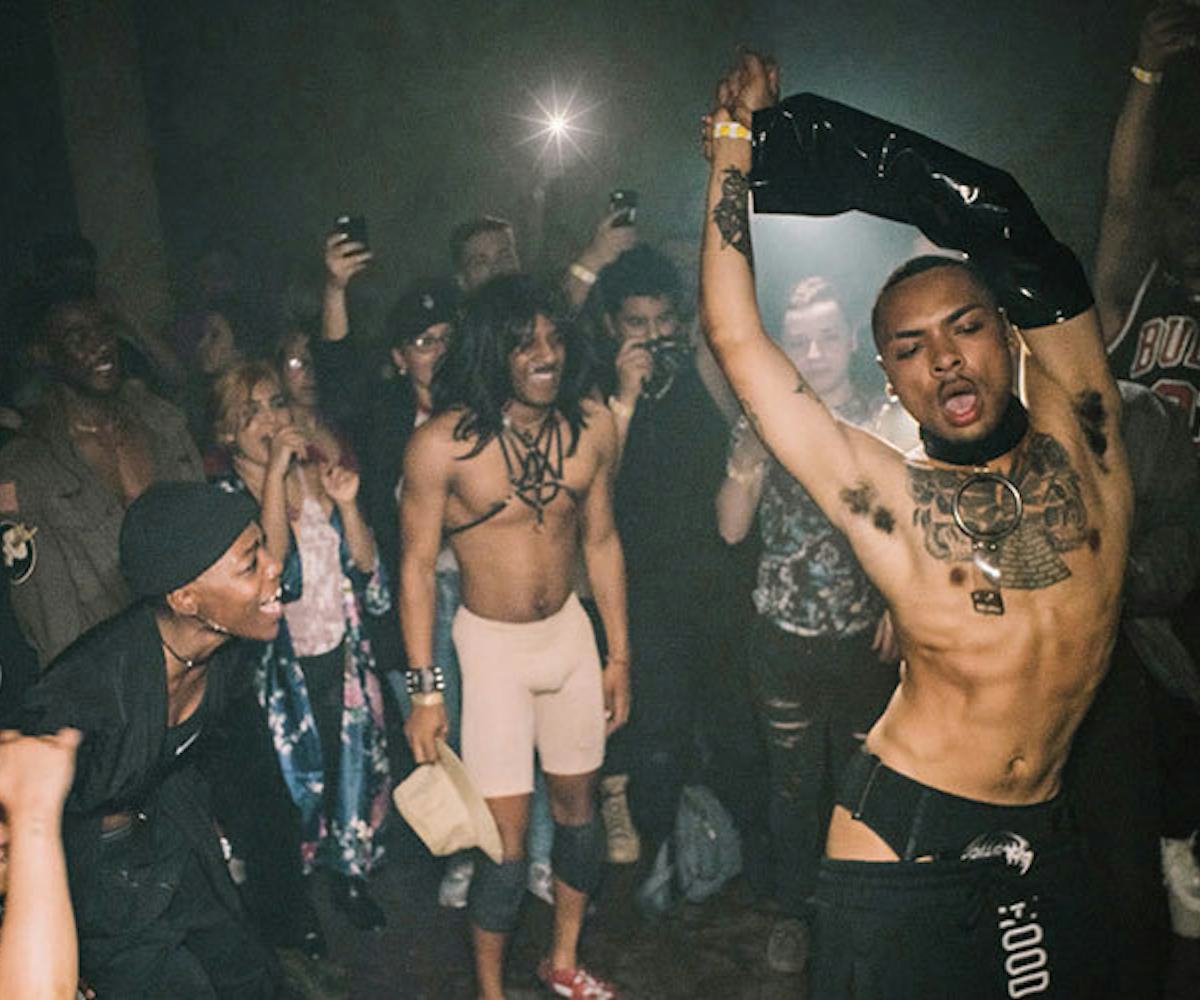 Photo courtesy of House of KENZO/Unbounded
How This Texas Business Is Promoting The Work Of Queer Artists
Artists, doers, and thinkers are welcome
Chances are, when you visit Austin, Texas, you'll be told, on more than one occasion, that Austin is not really Texas. Though it's the capital of The Lonestar State, it's more liberal than the cities and towns that surround it. For queer people and, more specifically, queer people of color, though, safe spaces are being pushed out as more tech folk move in and bolster Austin's reputation as an "incubator" city. That's where Unbounded comes in.
Unbounded is a freshly minted creative agency focused on elevating the work of queer and POC artists, thinkers, and doers. Founder Anita Obasi has made it a point to create those safe spaces, be they physical or more abstract, conversational or community-driven. "It doesn't matter what your demographic is, creatives, in general, are being pushed out of their creative spaces in Austin because the rate of people moving here is so high," Obasi says. "Art and DIY spaces are being torn down for condos." It's a Catch-22 that doesn't slip past Obasi; people are moving to Austin for its creative flair but, by doing so, the creative flair is being pushed out. (Gentrification... hello.)
"I think there's definitely positive movement in terms of salvaging old and creating new DIY spaces, but it's hard to come by," she says. Unbounded, then, acts as the facilitator, guiding its artists to where their work and voice can shine. "As a queer woman of color, I'm immersed in the communities I help elevate. By starting at a macro level, we can help leverage national visibility for these creators. We can show how this small movement we're pushing forward can influence queer communities beyond Austin's city limits."
So, Obasi is intent on building up local performers. This was in evidence at Unbounded's official launch party this past week at SXSW, where local all-stars, like San Antonio's vogue camp, the House of KENZO, and queer producer Beanz and Rice, performed. 
"At its very heart, Unbounded is there to make sure your vision is constructed and marketed in a way that the right people can see it and help you along," Obasi says. An idea as big as that fits right at home in the state where everything is bigger. Now it's time to make it better.