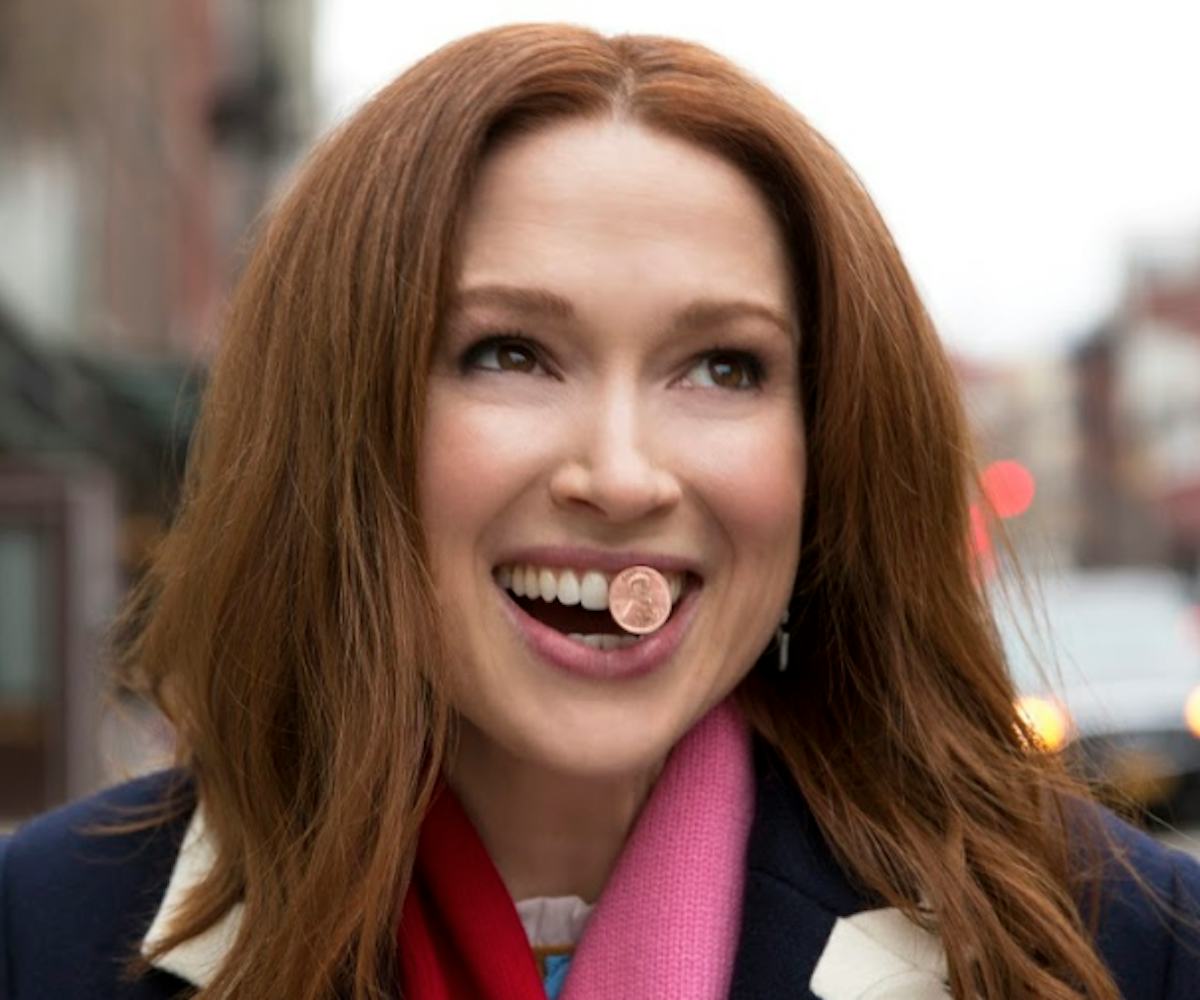 photo courtesy of netflix
Here's Your First Look At The New Season Of 'Unbreakable Kimmy Schmidt'
The show returns to Netflix on May 30
If you needed a dose of positivity this afternoon, look no further than Netflix's new teaser trailer for the new season of Unbreakable Kimmy Schmidt. The streaming giant just gave us a minute-long look into the first episode of the show's upcoming fourth season, and it's got everything we need to get us excited about the premiere.
In case you forgot, at the end of the show's third season, Kimmy's classmate Zach hires her as the office manager for his start-up company Giztoob. The new clip picks up right there and sees Kimmy getting ready for her new job. 
Kimmy's commute to work is hilariously set to a tune reminiscent of '90s sitcoms and sees her sipping from a homeless man's cup, high-fiving colleagues, and cheesily smiling at the camera. Soon, Kimmy's excitement gets cut short, though, when she learns that her first task is to fire someone. 
Unbreakable Kimmy Schmidt returns to Netflix on May 30. Take a peek at the clip and check out new stills from the fourth season, below.