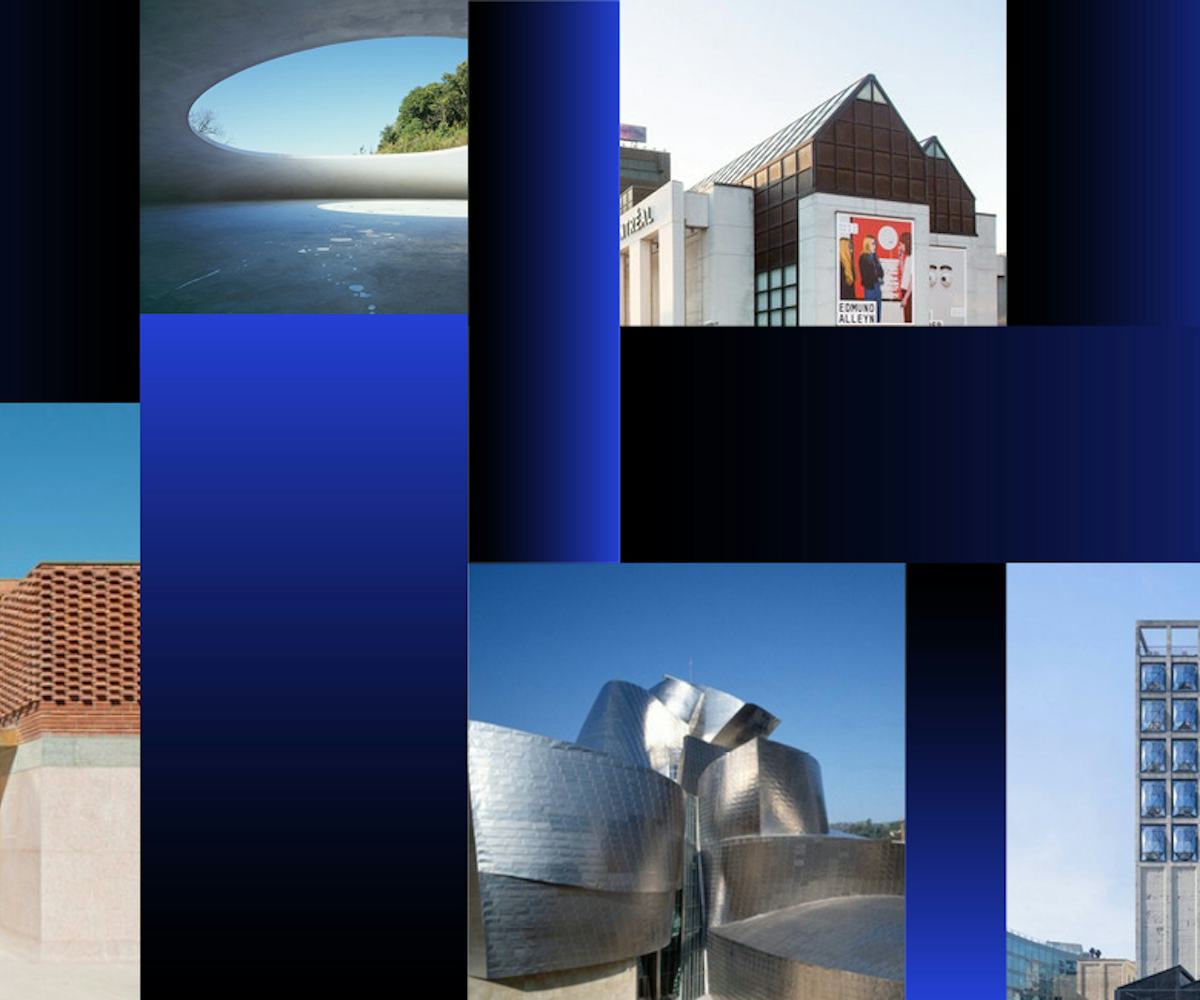 8 Under-The-Radar Art Cities To Visit Now
Art Basel may be over, but you can visit these (less-known) art destinations year-round
Certain cities are renowned as destinations for art lovers: Paris, New York, London, and, of course, Miami—particularly during Art Basel. But world-renowned museums inevitably feature long lines at admission desks and crowds gathering around the most famous works, often making them hard to enjoy.
However, you can beat the crowds by getting to know the rapidly up-and-coming creative scenes in some of lesser known art destinations that have yet to explode in popularity. Here are the eight under-the-radar international art cities you should visit next, with recommendations of what art institutions to see and where to stay, eat, drink, and shop while you're there.
Interior design geeks will love: Stockholm, Sweden
Given that Sweden is responsible for some of the most aesthetically pleasing home brands around, it's no surprise that the capital city's art institutions similarly exude an attractive minimalist aesthetic. With an abundance of amazing home decor stores, interior designers and homebodies will have a hard time leaving without an extra suitcase or two.
What to see: Fotografiska, a contemporary photography center currently featuring the works of popular Chinese visual artist Chen Man and X-ray photographs by Nick Veasey; Artipelag, an art and design gallery and cultural event space located on the stunning archipelago, 20 minutes away from the city center, surrounded by a forest of trees; Swedish Design Museum, a brand-new virtual "museum" dedicated to all things in the fields of Nordic architecture, fashion, and design through online exhibitions, films, and live streams; ArkDes, a center for architecture and design and "an arena for debate and discussion about the future of architecture, design, and citizenship"; and Moderna Museet, a contemporary museum of modern art displaying the likes of Picasso, Dali, and Matisse, located on the scenic Skeppsholmen island.
Where to stay: In the masterpiece suite on the top floor of At Six hotel, a bespoke studio boasting a majestic free-standing bathtub and a luxe private rooftop terrace that offers some of the best views of downtown Stockholm. If you're more into architecture, check out Hotel Skeppsholmen, a modern and eco-friendly waterfront oasis on the aforementioned Skeppsholmen island that frequently partners with its neighboring Moderna Museet.
Where to eat/drink: Indulge in the most Instagrammable of cuisines, modern Nordic, at the Oaxen Krog & Slip restaurants, housed in a refurbished shed at a boatyard, or Gastrologik, a tiny restaurant where its three- or -six-course tasting menus vary by what's seasonally available and native to the area. For a nightcap, do like all the local creatives do and head to Taverna Brillo, whose name is inspired by Andy Warhol's famous "Brillo Box" sculpture and who regularly hosts live music and DJs.
Where to shop: There are so many amazing design stores on Stockholm's every corner that it's really pointless to try to list every one. To start you off, though, check Designtorget, which features home goods and decor from up-and-coming Swedish designers; Svenskt Tenn, a brick-and-mortar from a local interior design firm that stocks an incredible range of gifts and boldly patterned design pieces; and Design House Stockholm, an international retail concept store that holds fashion-forward furniture, unique decorative objects, and home textiles.
Foodies will love: Bilbao and San Sebastián, Spanish Basque Country
The Basque Country, an autonomous community of northern Spain, is a truly spectacular region with a language and food different from the rest of the country. Home to almost 40 Michelin Star-awarded restaurants, it is the foodie destination to visit, with plenty of art spaces where you can walk off your meal in between restaurant-hopping. With less than 50 miles separating Bilbao and San Sebastián, too, there is no reason not to visit both.
What to see: Guggenheim Museum Bilbao, the museum of modern and contemporary art housed in a spectacular Frank Gehry–designed structure of titanium, glass, and limestone and guarded by Jeff Koons' five-story floral "Puppy"; Philippe Starck-designed Azkuna Zentroa (Bilbao), a modern multipurpose space that holds exhibitions, theatre performances, and cultural events venue; Bilbao Fine Arts Museum, a more mainstream museum that houses a comprehensive collection of European art as well as lots of Basque art which will help you learn about the history of the region's fight for autonomy from Spain; Tabakalera (San Sebastián), former tobacco factory-turned-hip contemporary culture centre; and Arteko Galería (San Sebastián), an art gallery that has previously showed the works of artists like Miquel Barceló and Eduardo Chillida and produces cool artist books and design objects.
Where to stay: With San Sebastián being a bigger food destination, you will probably want to stay at Hotel Maria Cristina San Sebastian and take a day trip to Bilbao. Part of StoryBooked, a short-form documentary series chronicling the travels of four international artists traveling to Japan, Italy, Spain and Peru which premiered at Art Basel this weekend, this majestic Marriott International property inspired the Cuban-born, paper sculptor Felix Semper during his stay. You can't go wrong with any of the lavish rooms, but, if budget allows, splurge on one of the terrace suites with a panoramic outdoor area overlooking the city.
Where to eat/drink: From one bar that serves traditional pintxos (aka small snacks) and apple cider, to the next one that serves pintxos and cava (aka Spanish sparkling wine), and so on until you crash. If you like direction, in Bilbao, visit the Michelin-awarded Nerua, housed inside the Guggenheim, whose small plates can easily compete with some of the artwork displayed inside its walls, and Txindurri Iturri cider house, halfway between the two cities, where you can get unlimited refills straight from the barrel. At San Sebastián, you really can't go wrong with anywhere you go, but, for an all-around Michelin favorite, check out the three Star-recipient Arzak that put new Basque cuisine on the culinary map.
Where to shop: Persuade (Bilbao), a stylish shop with equal parts home goods and apparel from fashion-forward brands like Comme des Garçons, Issey Miyake, and Yohji Yamamoto, and Bois et Fer (San Sebastián), an airy furniture and home decor store with a focus on wood materials with a modern feel.
History buffs will love: Cape Town, South Africa
With plenty of lessons in apartheid history, South Africa will be one of the most emotional places you will probably visit, with somber reminders of the institutionalized racial segregation and discrimination that prevailed in the county for decades upon decades. An important place to visit at any time and for anyone, it feels particularly essential now for those living in the U.S.
What to see: Robben Island Museum, the prison where Nelson Man­dela served nearly two decades of his 27-year sentence for fighting against the apartheid government; District Six Museum, formerly the residential area for a mixed community of freed slaves, merchants, artisans, and immigrants that got driven out with the apartheid, with exhibits dedicated to telling their former inhabitants' stories and the injustice they underwent; The Slave Lodge, one of the oldest buildings in the city, originally a place where 1,000 enslaved people were held before they were sold, put to work, or killed, that also served as a brothel, a prison, a mental asylum, a post office, a library, and even a Supreme Court, before becoming a museum detailing the history of the slaves and their descendants.
Where to stay: The Silo Hotel, which is not only one of the newest and most luxurious properties in the city but also the home of the hugely anticipated and recently opened Zeitz Museum of Contemporary Art Africa. Guest have a private, free entrance to the museum, which notably holds the single largest contemporary African art collection in the world, and access to a private gallery located in the basement. Just like the sleek, architectural exterior, the accommodations are Insta-worthy with spectacular views from private balconies and colorful and eclectic decor.
Where to eat/drink: Everywhere recommended by our guide to Cape Town, including Mulberry & Prince, a NYC-esque restaurant, and Mother's Ruin, a gin joint that offers 100-plus craft-distilled varieties and fancy tonics and garnishes.
Where to shop: Southern Guild, a waterfront design gallery that sells furniture, decorative object, hand-painted ceramic bowls, jewelry, and accessories by by African artists, and Stable, a bright boutique whose shelves are filled with whimsical home decor items, like patterned pillows and candles, chandeliers and lamps, and furniture by up-and-coming South African designers.
Fashionistas will love: Marrakesh, Morocco
With the recent opening of the highly anticipated Musée Yves Saint Laurent, celebrating the late designer's iconic legacy, Marrakesh has officially established itself as the city that attracts a fashion-forward crowd. Similar to how the city once stole Saint Laurent's and his partner Pierre Bergé's hearts, it continues to charm all visitors who make their way to its dreamy desert landscape.
What to see: The aforementioned Musée Yves Saint Laurent, built using locally sourced materials and inspired by fabric and embroidery details of Saint Laurent's designs, which includes a temporary exhibition hall, a photo gallery, and a research library; Majorelle Jardin, the perfectly manicured gardens that surround a vibrant blue property that once belonged to Saint Laurent and Bergé; the two-story Matisse Art Gallery holding the most famous of contemporary names as well as emerging Moroccan artists; Galerie 127, a hip industrial gallery space dedicated to photographic arts; and MACMA, a museum that houses everything from Morroccan artifacts to Oriental paintings and ceramics of Saint Laurent, celebrating the country's rich heritage.
Where to stay: Royal Mansour, where the photo opportunities are endless thanks to the palace's use of Moroccan riads in place of rooms or suites, some complete with their own private terraces and plunge pools, and a luxe spa, where you can indulge in a traditional hammam service.
Where to eat/drink: Cafe Clock, an eclectically decorated cultural center and cafe that serves inventive Morrocan cuisine, like the popular camel burger, and hosts live music, storytelling performances, art workshops, and cooking classes. Afterward, do like the local art scene does here and indulge in some discussions about what you saw over flights at Le 68, an expat-heavy wine bar.
Where to shop: Of course, the Souk, where everything from spices to rugs and lamps is available if you're not the type to get easily overwhelmed; Yahya, an atelier and gallery run by a London-born artist, that sells the most exquisite metallic cutout lanterns; and Chabi Chic, an Anthropologie-esque home goods store where you can stock up on handcrafted ceramic gifts and cutesy kitchen essentials.
Old-world nostalgics will love: Saint Petersburg, Russia
Despite being a Muscovite, I always tell tourists to go to Saint Petersburg if they can only get to one city in Russia (obviously, if given the option, visit both). With most of the palaces from the royal reign either well-maintained or exceptionally renovated, Saint Petersburg transports visitors to the days of Imperial Russian when the city was dotted with lavish architecture and untouched by war. Come here in June, and you'll catch the white nights, a period of about a month when the sun does not set, that transform the city into one that's even more magical than seems possible.
What to see: Winter Palace, the lavish residence of the Russian tsars and tsarinas, that's often considered the highlight of the Hermitage Museum, one of the largest art museums in the world that holds both international and Russian art; Peterhof Palace, stunning 18th-century palaces flanked by manicured gardens and fountains; Catherine Palace, the bright blue summer royal residence worthy of Versailles in grandiosity; Russian Museum, a large collection of Russian art that spans from folk art and religious icons all the way to the works of Kandinsky and Malevich.
Where to stay: Feel like royalty at the Belmond Grand Hotel Europe, steps away from the Hermitage, with its arched ceilings and marble columns. Russia's literary best, Tchaikovsky and Dostoyevsky, both frequented this historic hotel that now holds themed suites, from one honoring the latter writer to another mimicking the interior of the famed Mariinsky Theatre and a third celebrating Fabergé designs. Take advantage of the tours that the hotel offers, including one on Russia's avant-garde art should you be done learning about Russia's royal days.
Where to eat/drink: Zoom, a popular hipster hangout with the artsy crowd that doubles as a cafe and library/event space and serves modern takes on Russian cuisine, and Russkaya Ryumochnaya No. 1, a kitschy drinking room that serves 100-plus flavors of vodkas and Russian chaser snacks (herring, pickles, cured meats...) in a tiny basement. 
Where to shop: Udelnaya Flea Market, one of Russia's biggest flea markets where you can stock up on anything from Soviet dishes and glasses to vintage clothes, and Imperial Porcelain Manufactory, a museum and store carrying the traditional blue-and-white patterned royal porcelain.
Contemporary art connoisseurs will love: Montreal, Québec
If you want to feel like you've escaped to a less hectic version of Paris without the transatlantic flight, make your way to Montreal. Despite being a fairly small city, its contemporary art collections, from the ones at its largest museums to the tiniest of galleries, are very impressive and on par with some of Europe's capitals.
What to see: Montreal Museum of Fine Arts, an incredibly well-curated museum where you will find an exhibition on Western alongside an introspective by a current female artist of indigenous descent; Montreal Museum of Contemporary Art, an architecturally beautiful institution dedicated to showing the best in modern and mixed media arts and currently housing a multidisciplinary exhibit dedicated to the great Leonard Cohen; DHC/ART Foundation for Contemporary Art, an impressive collection spanning two historic buildings in the heart of Old Montreal; Galerie Antoine Ertaskiran, a contemporary art gallery currently holding Martin Golland's third solo exhibition; and Parisian Laundry, an industrial three-story gallery space that's known for showcasing the more avant-garde and experimental works.
Where to stay: At the newly redesigned John Lennon and Yoko Ono Suite, the site of the 1969 "bed-in for peace" where "Give Peace a Chance" was composed and recorded, at the Fairmont, The Queen Elizabeth. The suite has been reimagined with the living room area recreating the famous bed-in, an archival cabinet containing photos, videos, and historical objects (among them a "Give Peace a Chance" vinyl), and VR headsets for an immersive experience of the happenings in 1969. The rest of the hotel underwent major renovations, too, and now offers beautifully designed rooms (with bathrooms stocked with Le Labo products, no less), popular new food and beverage destinations, and a luxurious spa.
Where to eat/drink: Make a reservation well in advance at Joe Beef, the essential Montreal restaurant with a signature lobster spaghetti, alongside variations of foie gras and an exceptional raw bar; or stop by the rapidly up-and-coming Lili Co., an incredibly delicious seasonal restaurant with an ever-changing menu and an affinity for natural wines. For masterfully crated drinks, get tiki cocktails in Chinatown's Le Mal Nécessaire where dangerous Polynesian libations served in pineapples and coconuts.
Where to shop: Explore what Mile End's shopping has to offer at Boucle & Papier, a cutesy stationery and paper goods store, and Vestibule, a lifestyle boutique featuring everything from home goods and decor to apparel. Lighting-obsessed should go further north to check out Lambert et Fils, a hip Montreal-based lighting design studio.
Architecture-obsessed will love: Seto Inland Sea islands, Japan
Japan's Seto Inland Sea, by Japan's Okayama Prefecture, features a collection of 12 islands sprawling with art spaces. Formerly fishing villages, they are now sites of some incredible art museums and installations (with Yayoi Kusama pumpkins everywhere) that can be accessed via a ferry.
What to see: Chichu Art Museum, a Tadao Ando-designed museum featuring artworks by Claude Monet, James Turrell, and Walter De Maria; Teshima Art Museum, an open gallery space featuring concrete shells with oval elliptical openings that are meant to mimic raindrops and that mesmerizingly shoot actual water from the ground to the center of the room; Naoshima Bath "I♥ 湯", a Japanese bathhouse created by artist Shinro Ohtake that also serves as an art space; Art House Project, an ever-changing experiment where local artists transform empty houses in residential areas into galleries and art installations; ANDO Museum, an Ando-designed museum dedicated to the great architect's work housed in a traditional wooden house in Honmura; Lee Ufan Museum, an Ando-designed, semi-underground structure that holds paintings and sculptures by artist Lee Ufan.
Where to stay: Benesse House, the most acclaimed accommodation on the islands, built by Ando on high ground overlooking the Seto Inland Sea and Setonaikai National Park. In addition to lodging facilities, Benesse houses a museum (that's open to the guest after public hours) of paintings, sculptures, photography, and installations. Splurge on one of the Oval suites, rounded accommodations with the highest vantage points and floor-to-ceiling windows, and make sure to visit the spa.
Where to eat/drink: Chances are, after island-hopping all day, you will be exhausted. If that's the case, check out Terrace Restaurant, Benesse's on-site restaurant that highlight's Setouchi's seasonal ingredients and offers spectacular views.
Where to shop: All the museum stores, most notably ones at Chichu Art Museum and Benesse House Museum.