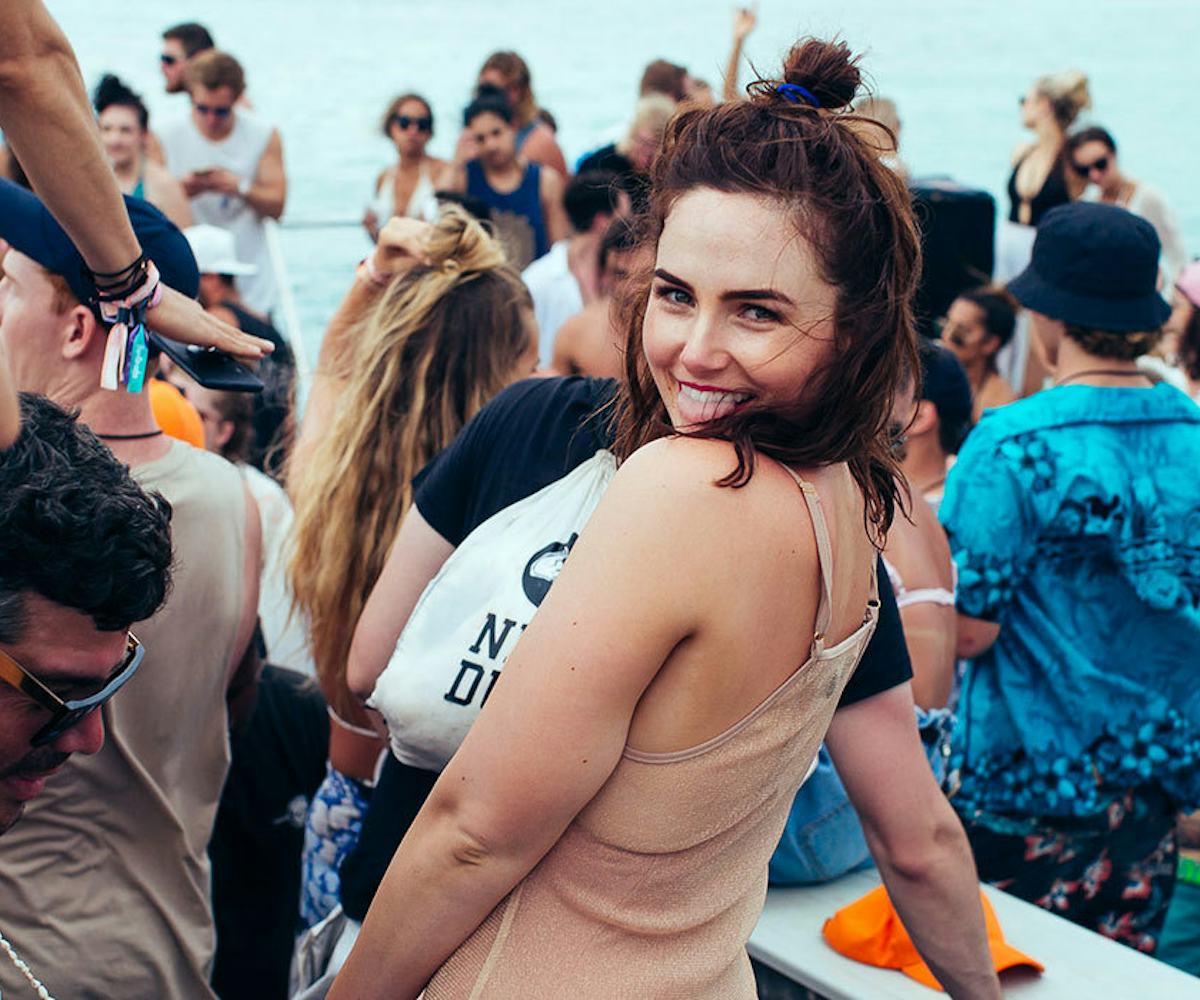 Photo courtesy of Your Paradise
Five Under-The-Radar Music Festivals To Add To Your Bucket List
It's always festival season somewhere
Festival season is never not approaching. Somewhere, someone is either brainstorming up a new festival of their own or preparing for another iteration of a fan favorite. It's difficult to say how this happened, but we're pretty happy it did because festivals are fabulous opportunities to not only catch new acts but see parts of the world you normally wouldn't.
At this point, we're all very much familiar with the big fests. Even if you don't go to them, you may as well have, thanks to social media. While those festivals live up to their hype and status, we've gotta shout-out the smaller fests, the underdogs that know how to throw a damn good party. They're the ones that aren't bogged down by the media frenzy—yet. Might as well be an OG and say you've been there before the hype, right? We'd like to say so. Happy exploring!
Day For NightWhere: Houston, TexasWhen: December 15 to 17Who: This year's artists include Nine Inch Nails, Solange, Cashmere Cat, Laurie Anderson, Boots, Kaytranada, St. Vincent, and Jamie xx.Why: Day For Night is far and away from your average music festival. It's a five-sensory explosion of light installations, pop-up art spaces, and, of course, music performances. Come with an open mind, leave with plenty of Instagram material.
Dirtybird Campout Where: Bradley, California / East Coast location TBAWhen: October 2018 (dates TBA), East Coast dates February 2 to 4Who: This year found Mika, Madam X, AraabMuzik, and Matthew Dear taking the stage.Why: Three years in, and Dirtybird Campout is booming. You may be wondering if its name is just a name and whether there is actual camping. The answer is yes, there is camping. Lots of it. Oh, and it's 21-plus. If you want a camping experience and solid electronic acts, but still want to maintain some sense of cellphone service, Dirtybird is for you. That campground fantasy is calling your name—East Coast folk included! Dirtybird is turning bicoastal in February. More info to come.
Your ParadiseWhere: FijiWhen: December 6 to 12Who: Your Paradise caters to the electronic music crowd, bringing Dena Amy, Billy Kenny, Mija, and more to the island this year.Why: They don't call Your Paradise a boutique festival for nothing. It's a true destination festival featuring floating venues, a DJ set on a sandbar during low tide, surfing, hiking, skydiving, and more. The creators want guests to rub elbows with the artists playing, something that doesn't usually happen elsewhere. It's costly but worth it. Your Paradise is definitely something to save up for.
CRSSD FestivalWhere: San Diego, CaliforniaWhen: Spring and Fall 2018 (dates TBA)Who: Acts for next year have yet to be announced, but this year pulled BROODS, SOHN, Chromeo, Mura Masa, and RÜFÜS DU SOLWhy: If ever you've gone to a festival and thought, I am too old to be here, CRSSD is for you. It's 21-plus, which means no sloppy teens. At only two years old, CRSSD has already pulled a lineup of the best of the best EDM musicians. Did we mention it's 21-plus? Seriously, it's a great selling point.
Suwannee HulaweenWhere: Live Oak, FloridaWhen: October 27 to 29Who: Run The Jewels, Marian Hill, Portugal. The Man, Nick Murphy (Chet Faker), noname, and TOKiMONSTA are all on this year's lineup.Why: Spend Halloween weekend immersed in live art installations that only enhance the music booming from Hulaween's stages. Now in its fifth year, Suwannee Hulaween is a haven for costumes, good vibes, and an eclectic mix of music genres. Dancing under the rainbow palm trees sounds pretty sweet, right? Right.