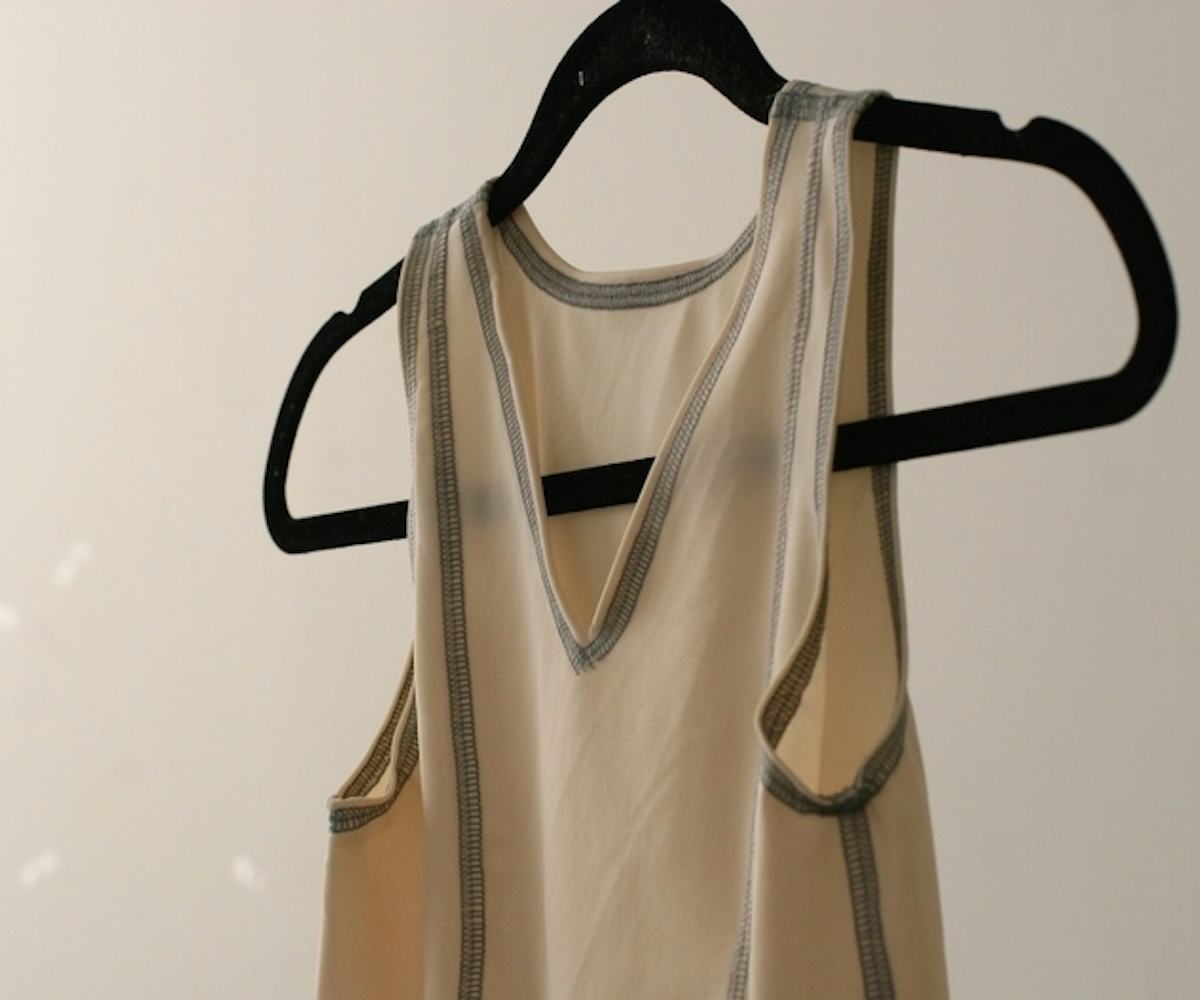 This Artist Is Making Undergarments For People In Transition
"it doesn't matter what your gender is if you're uncomfortable…"
Multimedia artist Peregrine Honig doesn't make "lingerie" or "underwear"—instead, she creates "middlewear." Honig is the co-founder of All Is Fair in Love and Wear, an agender apparel brand. Her undergarment line was inspired by a friend in transition. "Finding something that fits you properly anywhere is hard," she told i-D. "So imagine if you're transitioning."
The 40-something launched a Kickstarter campaign to fund her brand and wound up exceeding her goal at $25,550. With the help of designers Laura and Miranda Treas, Honig has created an innovative line of gender-fluid basics that is much needed in the fashion industry. "It doesn't matter what your gender is, if you're uncomfortable—if your bra is loose or your underwear is too tight—you're going to have a crappy day," added Honig.
The All Is Fair in Love and Wear team is aiming to go into production with their first model by December with plans to feature tuckers (MTF underwear with a feminine silhouette), packers (FTM underwear with a masculine silhouette), and waist cinchers.