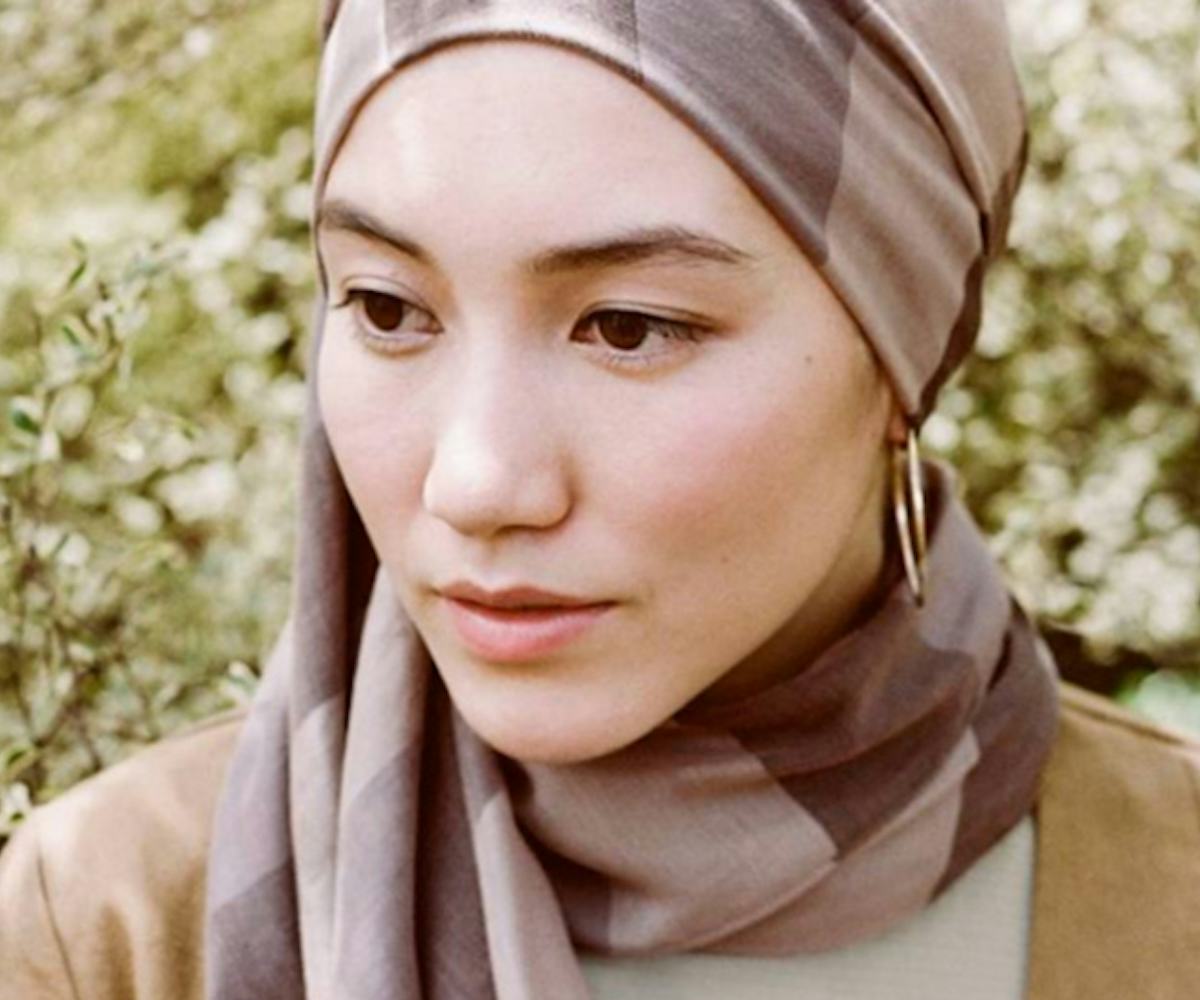 Photo via Uniqlo.
Uniqlo Just Debuted Its Hijab Line In The U.S.
and it's making modest wear seriously chic
Uniqlo has collaborated with British designer Hana Tajima for its first stateside modest wear and hijab collection. While the collection was first launched in Southeast Asia, it's now available online and at the brand's New York City flagship.
The line, which "fuses modern designs with traditional values and exceptional comfort," is comprised of a number of garments that have shape but don't cling. Light jackets, tunic dresses, blouses, kebayas, longer skirts, trousers, and a number of hijabs in solids and prints are available at accessible prices, ranging from $10 to $60. Overall, while the collection is modest, it's certainly chic and modern. While most styles are offered in a variety of colors, the palette is a bit more muted than the typical rainbow offerings we've come to expect from Uniqlo.
Photo via Hanatajima.com
Tajima told Uniqlo in an interview, "I like to have comfortable fabrics and comfortable cuts, and this is something Uniqlo is very well known for. So it's bringing my aesthetic to that in a way that still has that comfort of life wear."
Modest fashion is taking on the mainstream industry by storm. Earlier this year, Dolce & Gabbana launched its high-end hijab and abaya line, while Instagram accounts like Hijarbie are showcasing trend-setting covered-up styling. We're sure it's only a matter of time before other U.S. retailers begin to follow suit.
You can shop the Uniqlo x Hana Tajima collection here. Check out the interview with Tajima below.