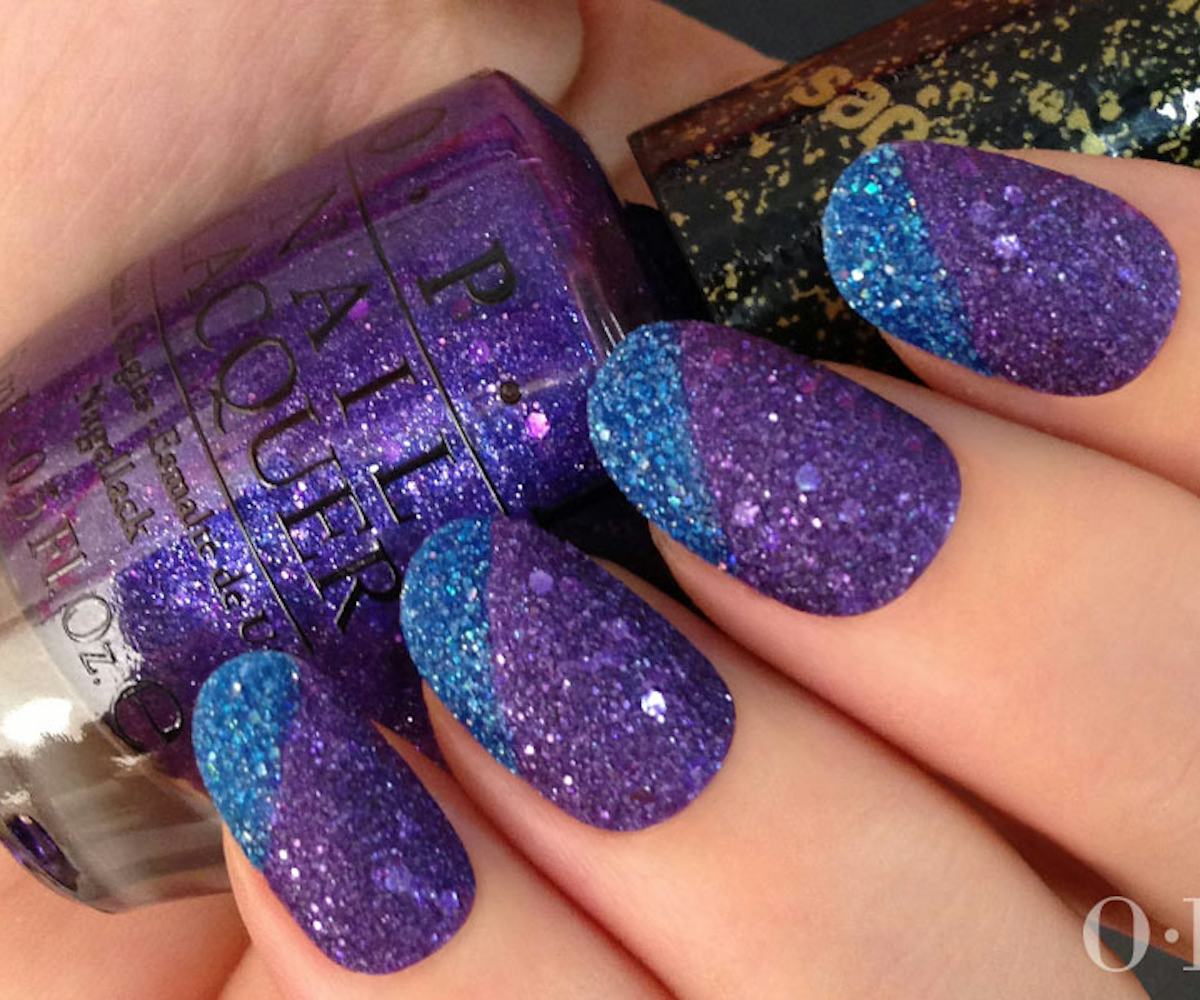 Photo via OPI
the 11 most unique nail polishes on earth
for next-level manicures.
Gone are the days of the French manicure. We live in a time where nail art rules the runways and vibrant polish colors are a beauty cabinet staple. There may be no easier way to switch up your look than to change up your nails. Manicures are (relatively) quick and non-permanent, after all, so there's nothing to lose by trying something new. 
While your polish collection may seem complete with every color of the rainbow and more topcoats than one person could possibly need, these 11 polishes will take your mani to the next level with their unique formulas and textures: think holograms, velvet, and sand. The possibilities may surprise you—and they're guaranteed to make your claws look as rad as ever. Flip through the gallery to find the coolest, weirdest, and chicest nail polishes for every style and price.
Mood-ChangingIf you've misplaced your mood ring collection from your childhood, never fear. This polish changes color based on your body temperature, so you'll always look chic whether you're hot-headed or cool as a cucumber.
In the Mood, Color-Changing Polish, $8, available at themoodpolish.com
ScentedWhether you forgot to spritz on your perfume in the morning or simply had a penchant for scratch-and-sniff stickers as a child, Revlon's Parfumerie nail enamel will give your nails a divine aroma in scents like balsam fir, lavender soap, and tropical rain.Revlon, Parfumerie Scented Nail Enamel, $5.99, available at revlon.com
VelvetA dusting of crushed velvet over wet nails results in a perfectly fuzzy mani. Try this one out for a super cozy night out.
Nail Rock, Velvet Manicure, $17, available at birchbox.com
BlacklightWhen you know you're going to rave, you can do better than neon nails. Illamasqua's UV glow varnish will have your nails looking even sicker under the blacklight than they do normally.Illamasqua, UV Glow Nail Varnish, £30, available at illamasqua.com
CaviarThis beady-textured mani will make your nails look like they belong in a candy store. The nonpareil-inspired look is too sweet to resist.Ciaté, Sugar Caviar Manicure Set, $12.50, available at bloomingdales.com
KaleWe know that kale is good for us to eat, being a "superfood" and whatnot. But did you know it can also do your nails a world of good? Try out Nails Inc.'s veggie-infused concoction for healthier (and stunning) nails.
Nails Inc., NailKale, $14, available at nailsinc.com
ShatterWhile the shatter-nail craze is over, we still can't get over just how this polish worked. Whatever magic it may have employed, we could always count on a good shatter layer to add some punk rock vibes to our look.
OPI, Shatter Nail Lacquer, $34.25 for 7 bottles, available at amazon.com
SandThanks to OPI's sand polish, you no longer have to have good motor skills to have a super-cool DIY manicure. The matte polish dries in a crystalized texture to cover up any even painting.OPI, Liquid Sand Nail Lacquer, $8, available at drugstore.com
HolographicThis is the polish of the future. Wear it to celebrate the Jem and the Holograms remake and rock out.
Urban Outfitters, Hologram Nail Polish, $10, urbanoutfitters.com
FuzzyYou can still give your nails a cozy look, even if you're not a fan of velvet polish. Sally Hansen's fuzzy coat is a mix between your favorite heathered sweater and a confetti popper.
Sally Hansen, Fuzzy Coat Nail Polish, $1.49, available at ulta.com
Magnetic Magnets, man. Magnets.
Nails Inc., Magnetic Polish, $11, available at sephora.com