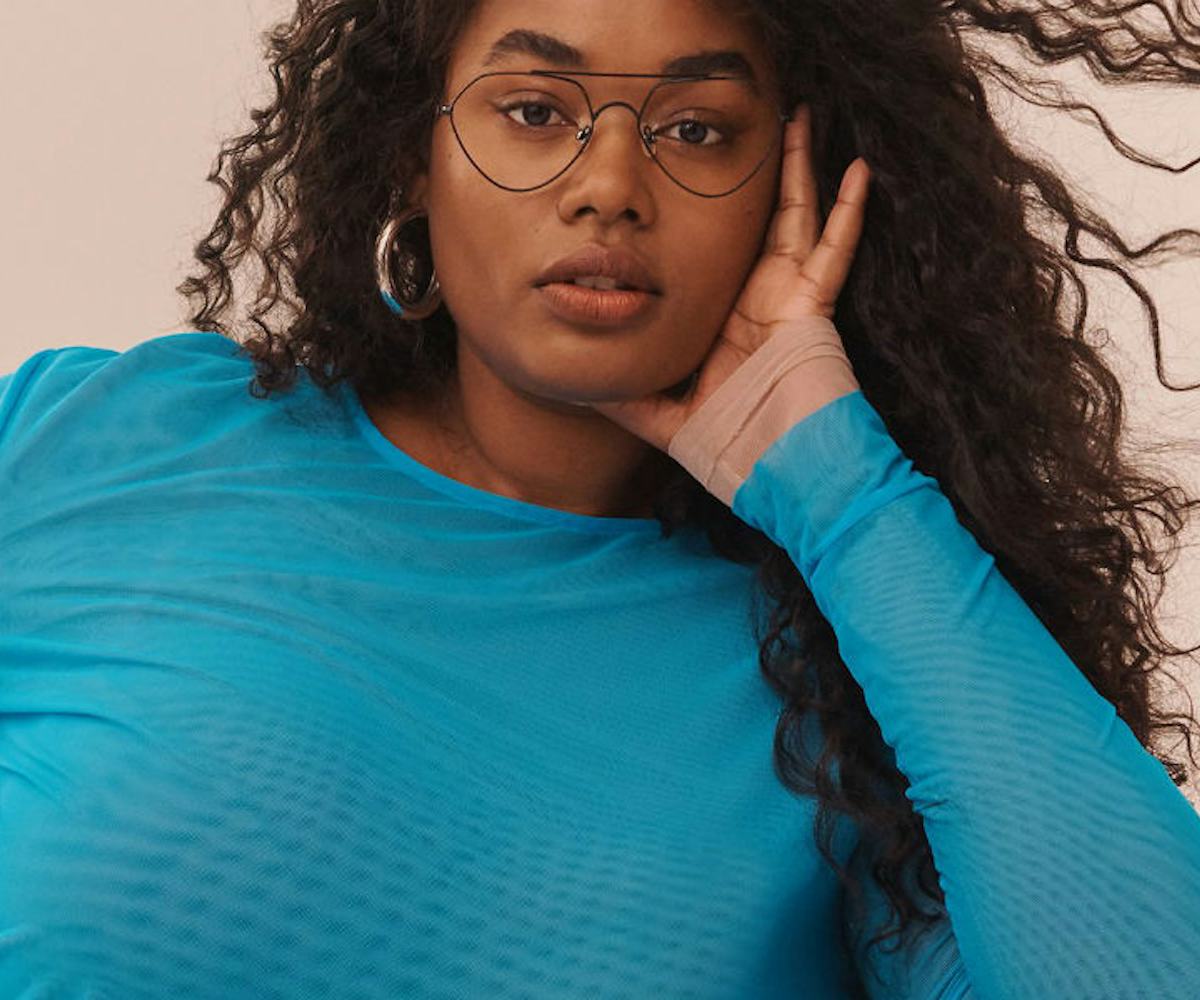 Photo Courtesy of Universal Standard.
Plus-Size Women Want More Than Just More Sizes—They Want Style
Talking to Universal Standard co-founder Alex Waldman
Universal Standard co-founder Alex Waldman spent years as a fashion journalist watching women walk down the runway who didn't look like her, writing about brands that didn't cater to her, holding up an industry that refused to prioritize her needs—or those of the 68 percent of American women who look like her. The tipping point came when she was invited to an event and couldn't find anything to wear. When her friend and now co-founder Polina Veksler suggested they simply go to Fifth Avenue to find something, Waldman responded: "There's not a single store on all of Fifth Avenue where I can buy something for myself because of my size." Waldman tells me now: "I said, 'Come on, I'll show you what my sort of "choice" looks like.'" She proceeded to walk Veksler to a department store, past the home goods and furniture, to the space designated for women in double digits. "That's when I think the penny dropped for her," Waldman says. Soon after, Universal Standard was born.
The company's motto is "fashion freedom," meaning they work to present every woman with options—not just a select few. The aim is to cater to all women, to create styles that a size 6 and a size 26 would want to wear, to eliminate the conversation of "us" and "them." So, the brand started out with sizes 10 to 28, then expanded to sizes 6 to 32, and by next year the offerings will range from 00 to 40. Another part of the freedom Veksler and Waldman speak about is being free to let your weight fluctuate, because they recognize that changes in size are common. In fact, while doing market research, one of the things they found out was that plus-size shoppers were hesitant to invest in more expensive clothing in case they eventually lost weight. So, Waldman and Veksler introduced an exchange policy that states if a piece from its Fit Liberty collection doesn't fit within a year of purchase, the brand will replace it with a new size, free of charge.
Outside of the exchange policy and the many sizes offered, women respond to Universal Standard's clothes because the selection doesn't just include oversized dresses and wide-leg pants. There's lounge and active wear, clothes for professional settings and casual ones. The brand has the range—and the industry has taken notice. Orange Is the New Black star Danielle Brooks collaborated with the team on a series of small collections last year. And earlier this year, the company received a large chunk of funding from Gwyneth Paltrow, as well as the owners of SoulCycle, Sweetgreen, and Toms. Most recently, the brand teamed up with J.Crew to help the company expand its sizes.
Waldman was sitting on a CFDA panel about the plus-size industry (the first ever!) when senior executives from the brand approached her. The choice to collaborate was a no-brainer. J. Crew is one of those all-American brands that, when it starts making changes, others follow. "I said jokingly, 'Had J.Crew been making plus-size clothing all along, I would have never started Universal Standard,'" Waldman shares. "They were great representatives of the everything-ness of brands." J.Crew's been doing well on this front, and is having an inclusion resurgence of sorts. So is its sister brand, Madewell. But the change is slow-moving for the industry as a whole. According to Racked, when you look at the multi-brand retailers, only 2.3 percent of their clothes on offer are plus-size. That number shrinks even more when you get to the luxury retail market, in which, according to Yahoo, only 0.1 percent of brands cater to plus-size customers.
There are real barriers to plus-size entry, Waldman says, including the cost difference, the lack of expertise, and the misconceptions. "There's a real learning and expense curve," she shares. But for luxury brands—who can more often than not afford to dole out the money—it seems like a lazy excuse. As Christian Siriano, one of the few designers who has made size diversity a priority, told Refinery29 in a recent interview, widening your distribution is never going to negatively affect a big brand's business. "Take Calvin Klein, for example: It would always, always be beneficial for them," he says. "It would never hurt them. You can't do anything to hurt the Calvin Klein business at this point. They're Calvin Klein."
When Waldman and I meet up in Universal Standard's showroom, it's the second day of New York Fashion Week. People emerge from the subway wearing plaid blazers over silk sip dresses paired with grandpa sneakers. Of the 84 brands showing at New York Fashion Week this season, only 12 actually sell clothing in a size 16 or above, according to InStyle. Last season's Fashion Spot diversity report showed that the number of plus-size models that walked the runway went down from the season before, making up a pathetic total of 0.4 percent of castings. We're often fed this narrative that the industry is improving when, in many cases, it seems to be at a standstill. Or, even, regressing.
The plus-size vs. straight-size debate isn't just about whether or not there's availability, it's also about what is available, Waldman says. As she reiterates multiple times during our conversation, it's not a size issue, it's a style issue. "On the straight size side of things, there's a lot of imagination, there's quality, there's diversity in price, you really can choose pieces and build your wardrobe," she says. She doesn't want to walk into a SoHo bar wearing floral dresses or yellow palazzo pants anymore. "A size 6 woman doesn't have better taste, she just has better options," Waldman continues. "I want to look like I participate in real life, not in a strange perpetual baby shower... When you can't present yourself in the way that you'd like to present yourself, it's very limiting, and it can be very painful."
Many women, including Waldman, have been forced to buy and alter men's clothes, or purchase things that were meant to be worn one way, and then wear it a different way. They've become their own personal designers because they've had no other choice. And in a lot of cases, they simply submit to this reality. They learn to live with the fact that they'll have fewer choices than their straight-sized friends. "You think that you deserve every inconvenience that you experience because you're this size," Waldman says. "What I want the world to realize is that we all watch the same television, we all read the same magazines, we all walk past the same windows... Until we make clothing for all women, I just don't see how we're going to stop feeling like the other."