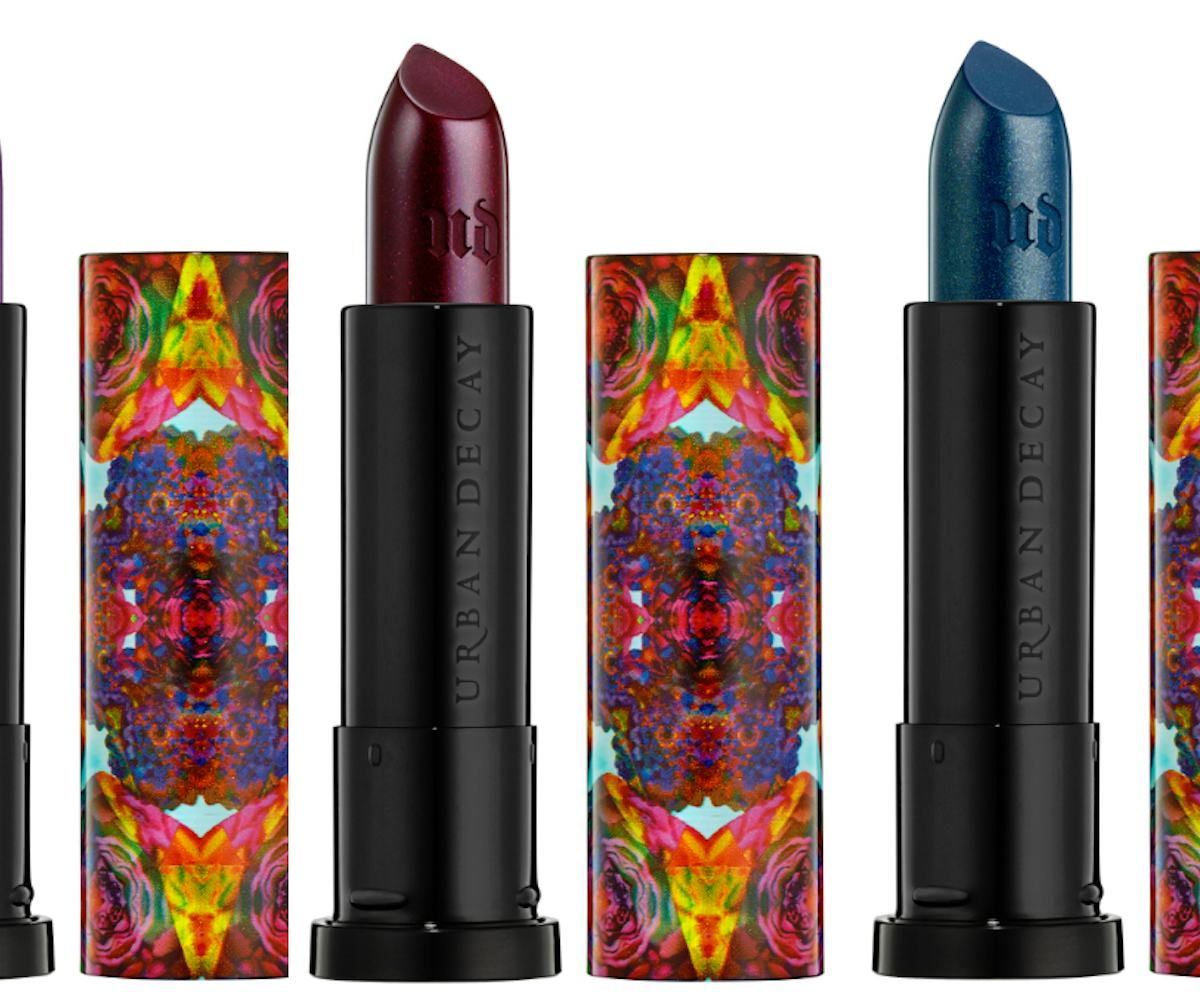 The First Look At The New Urban Decay x Alice Through The Looking Glass Collection
A wildly colorful look into Alice's world
Urban Decay is no stranger to collaborations, with their recent (and wildly successful) exclusive collection with Gwen Stefani, plus partnerships with powerhouses such as Ruby Rose and Demi Lovato. Now the brand is collaborating with another fan-favorite—Alice from Alice In Wonderland, just in time for the Disney classic's sequel Alice Through the Looking Glass. This isn't the first time that the beauty moguls at UD are using Alice as inspiration: Five years ago they launched a Book of Shadows palette to mark the release of Tim Burton's first movie.
The brand took the visually stunning film and turned it into an enormous 20-shade eyeshadow palette (all new colors, to boot) and five shades of lipstick, all reminiscent of Alice's wildly colorful world. Each row of the palette is dedicated to a specific character—Alice, Mad Hatter, Mirana, Iracebeth, and Time—and colors range from iridescent opals to vibrant magentas, with most shades containing some degree of shimmer. The five shades of lipstick also vary, from a matte red named after Iracebeth to a gunmetal-navy named after Time.
Although this isn't Urban Decay's first foray into Alice's magical world, there will be surprises, like the stunning, 3-D butterfly tucked into each palette.
The entire collection will be available for purchase online on May 1, and in stores by May 5. Click through the gallery for a closer look and the collection.
Urban Decay x Alice Through the Looking Glass, Eyeshadow Palette, $60, available 5/1/2016 at Urban Decay.
Urban Decay x Alice Through the Looking Glass, Lipstick, $18, available 5/1/2016 at Urban Decay.