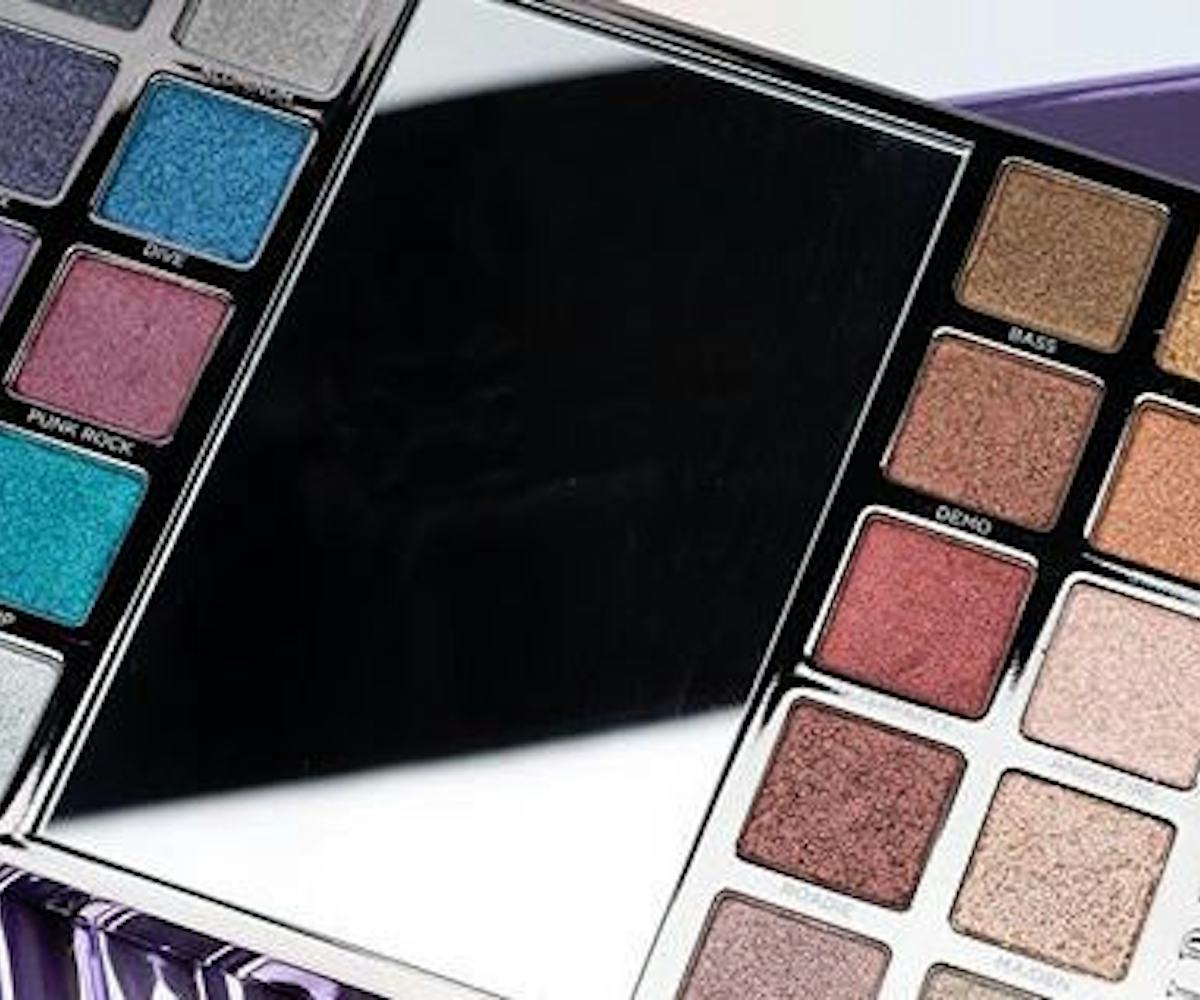 Photo via @urbandecay Instagram
Meet The Metal Version Of Urban Decay's Naked Palette
The brand is going heavy metal for the holidays
Urban Decay just broke some pretty rad news: The cult-favorite beauty brand is going full-on metal for the holidays with its new Heavy Metal palette.
Launching this Wednesday, the metallic palette is comprised of 20 brand-new, glistening, pigment-packed shades, aimed to rouse the glam rocker in all of us. Shade names pay homage to the era, such as Bass, a metallic bronze; Afterparty, a shimmering red; and Spandex (because, let's be real, there was a lot of unwarranted Spandex happening during this time), a glimmering indigo. Oh, and the casing? According to Refinery29, it's meant to resemble a matchbook—and what could be more metal than that?
Of course, this isn't the first palette that's shied away from the brand's prized collection of nudes. From Full Spectrum's electric shades to the colorful Basquiat collab, we've definitely been served a rainbow array of options in the past. Still, there's something to be said of Heavy Metal's sultry assortment of shimmering, molten drama that's perfectly fitting for the upcoming holiday season.
We've really been blessed in the holiday beauty news department today, with the first look at RiRi's upcoming launch and the announcement of Gigi x Maybelline, leaving us in full holiday spirit. So what if it's only October?