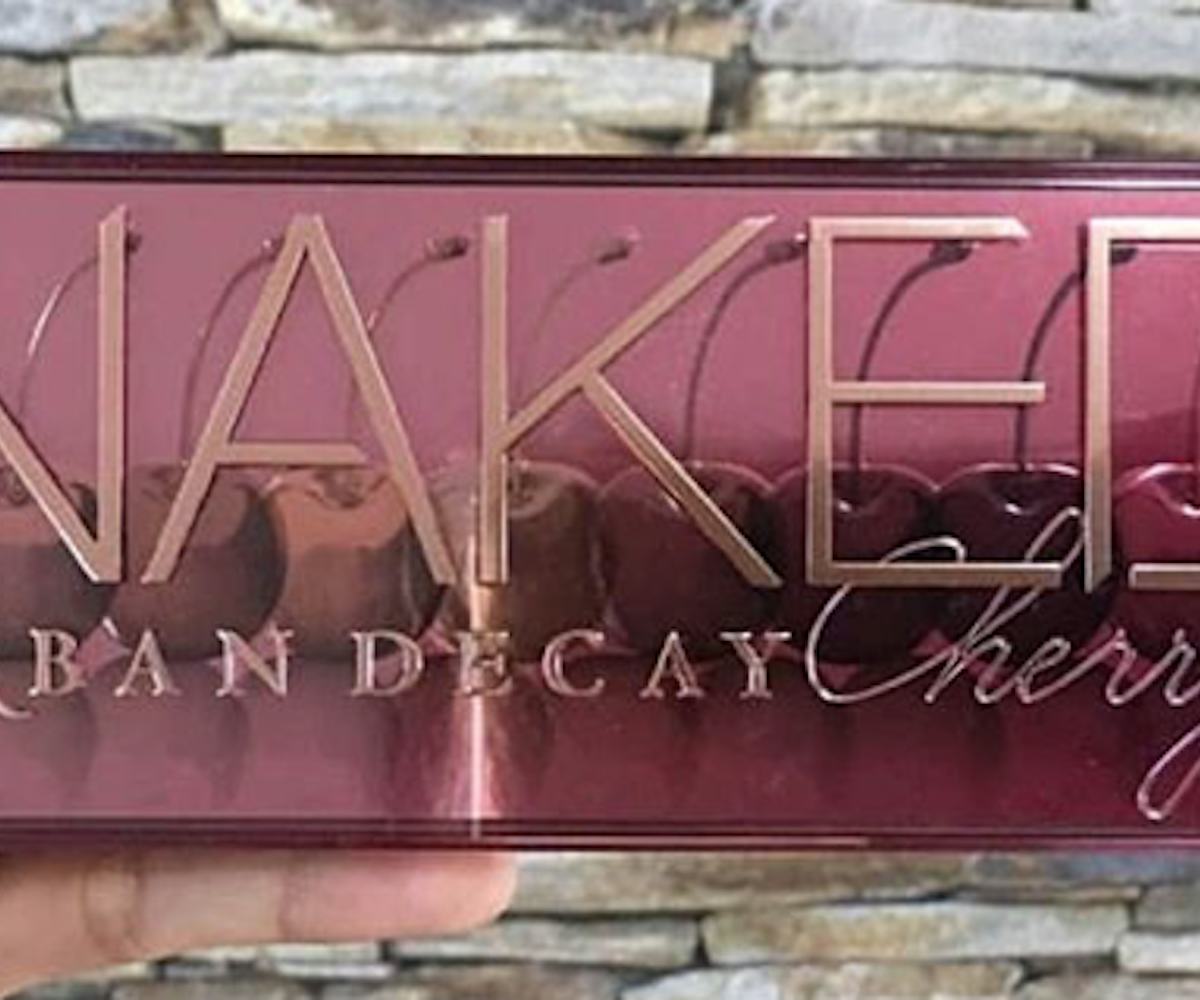 Photograph via Instagram/TrendMood1.
A New Naked Eyeshadow Palette Is On The Way
Last week's grim announcement that Urban Decay's beloved original Naked Palette was being discontinued had us rushing to buy them all before they left shelves for good. But now, it looks like the brand is planning to replace the fan favorite that started it all with a cherry red iteration.
Popular makeup Instagram account @TrendMood1 announced the news, posting a couple shots of the packaging and the shade range to its feed. The photos show a 12-pan set of shades ranging from neutral to peach to pink and burgundy. As always, a dual-ended eyeshadow brush is included. The packaging shows that the palette is called Naked Cherry, and pictures 12 cherries in a gradient of colors matching the shades inside. 
After the departure of the original Naked palette, Urban Decay founder Wende Zorimer promised that the brand will "continue to thrive in Naked's memory and honor—just wait and see." It looks like she's keeping her promise. 
Pricing details have not been announced, nor has a release date, but we will definitely be stalking the shelves until Naked Cherry drops.