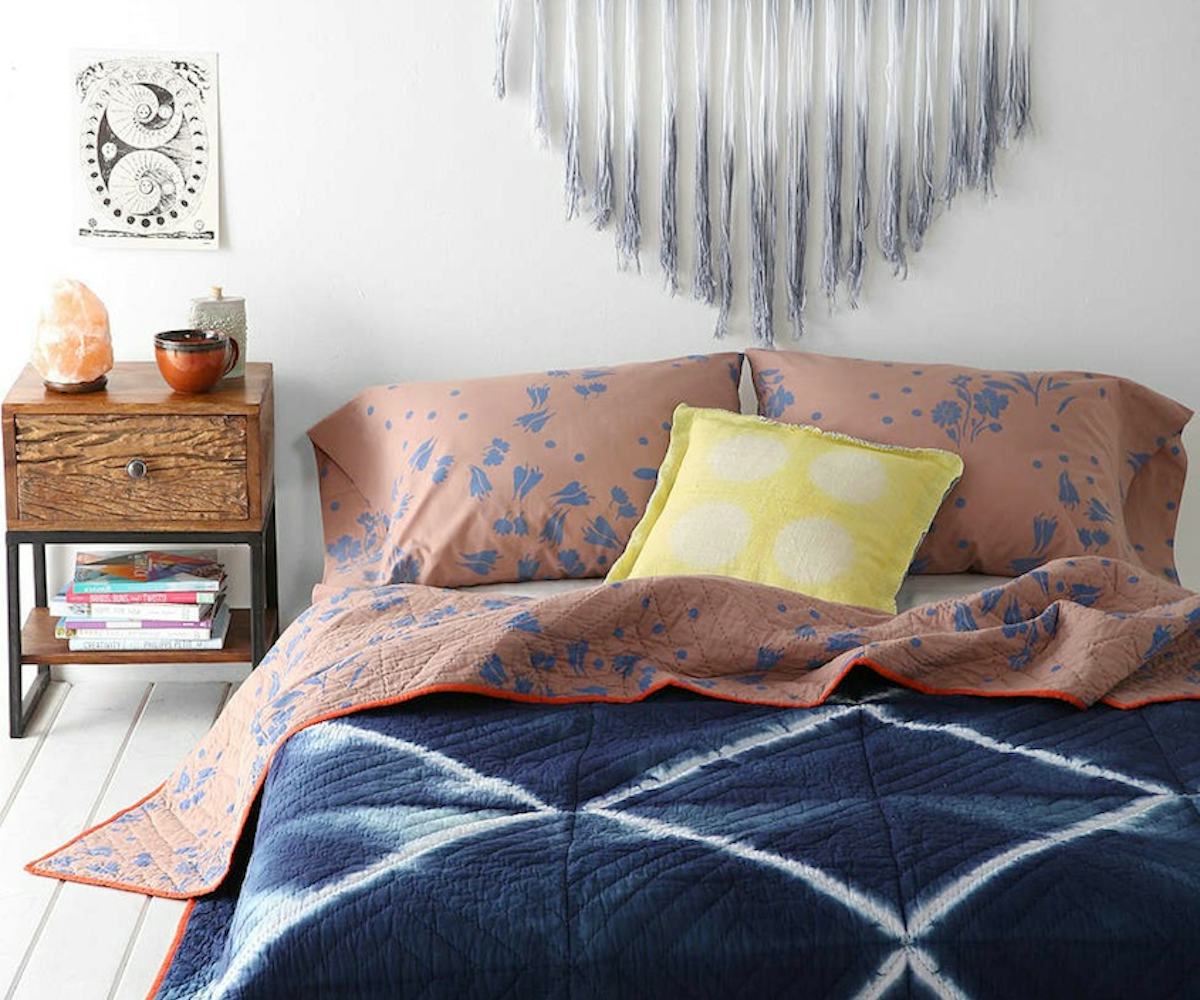 photo via urban outfitters
behold: the collaboration your apartment needs
courtesy of urban outfitters and lena corwin!
by jennifer suzukawa-tseng
Confession: We love browsing Urban Outfitters' apartment department. Admit it, you do, too. After all, where else are you going to scoop up beaker flower vases or camera-shaped mugs? We can all count on our favorite mall shop to spice up our cribs, one eclectic accessory at a time.
So we're loving the lifestyle brand even more, now that they've paired up with textile designer and illustrator Lena Corwin. The collection features 12 pieces to give your apartment an earthy and fresh pick-me-up, via special processes like hand block-printing and weaving. And with floor pillows, quilts, sham sets, and throw blankets in mellow dyes and prints, they've given us a (kind of) valid excuse to stay in bed all day.
The best part? The collection is only available online-- so you won't even have to leave your cozy home to check out the new pieces. Shop Lena Corwin for Urban Outfitters in its entirety here!