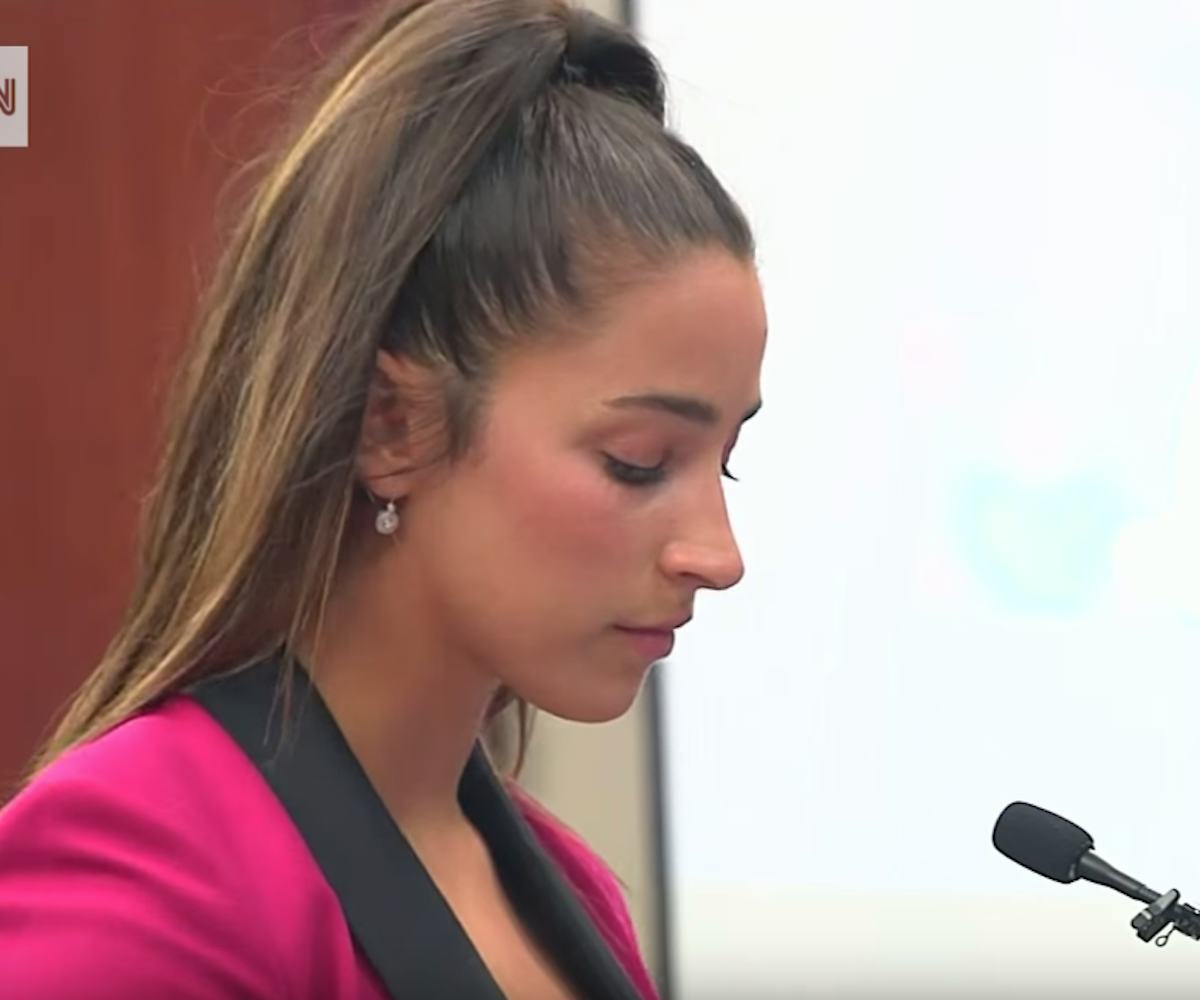 USA Gymnastics Leaders Resign Amid Larry Nassar Scandal
USA Gymnastics recently announced that three members of its executive board have resigned from their positions. An announcement, followed by a series of tweets, cites that the USA Gym Board of Directors executive leadership, including chairman Paul Parilla, vice chairman Jay Binder, and treasurer Bitsy Kelley, have "tendered their resignations." The news comes in the wake of the 30-year abuse scandal at the hands of former USA Gymnastics doctor Larry Nassar, who is currently facing sentencing for possessing child porn, sexually abusing almost 150 victims, and other charges.
"We support their decisions to resign at this time. We believe this step will allow us to more effectively move forward in implementing change within our organization," wrote CEO Kerry Perry in a series of follow-up tweets. "As the board identifies its next chair and fills the vacant board positions, we remain focused on working every day to ensure that our culture, policies and actions reflect our commitment to those we serve."
Olympic gymnasts Aly Raisman, Simone Biles, McKayla Maroney, and Gabby Douglas have all came forward with allegations of abuse against Nassar over the past few months. Many of the victims have appeared during Nassar's sentencing to read statements, including Raisman, who alleged that Nassar's abuse was able to go on because he was enabled by his superiors and called out Perry. "Both USA Gymnastics and the U.S. Olympic Committee have been very quick to capitalize and celebrate my success," she said. "But did they reach out when I came forward? No. If over these many years just one adult listened and had the courage and character to act, this tragedy could have been avoided." 
"USA Gymnastics has and will continue to take specific and concrete steps to promote athlete safety, health and well-being and prevent future abuse by adopting and vigorously enforcing the USA Gymnastics Safe Sport Policy, which requires mandatory reporting, defines six types of misconduct, sets standards to prohibit grooming behavior and prevent inappropriate interaction, and establishes greater accountability," the official statement concludes.