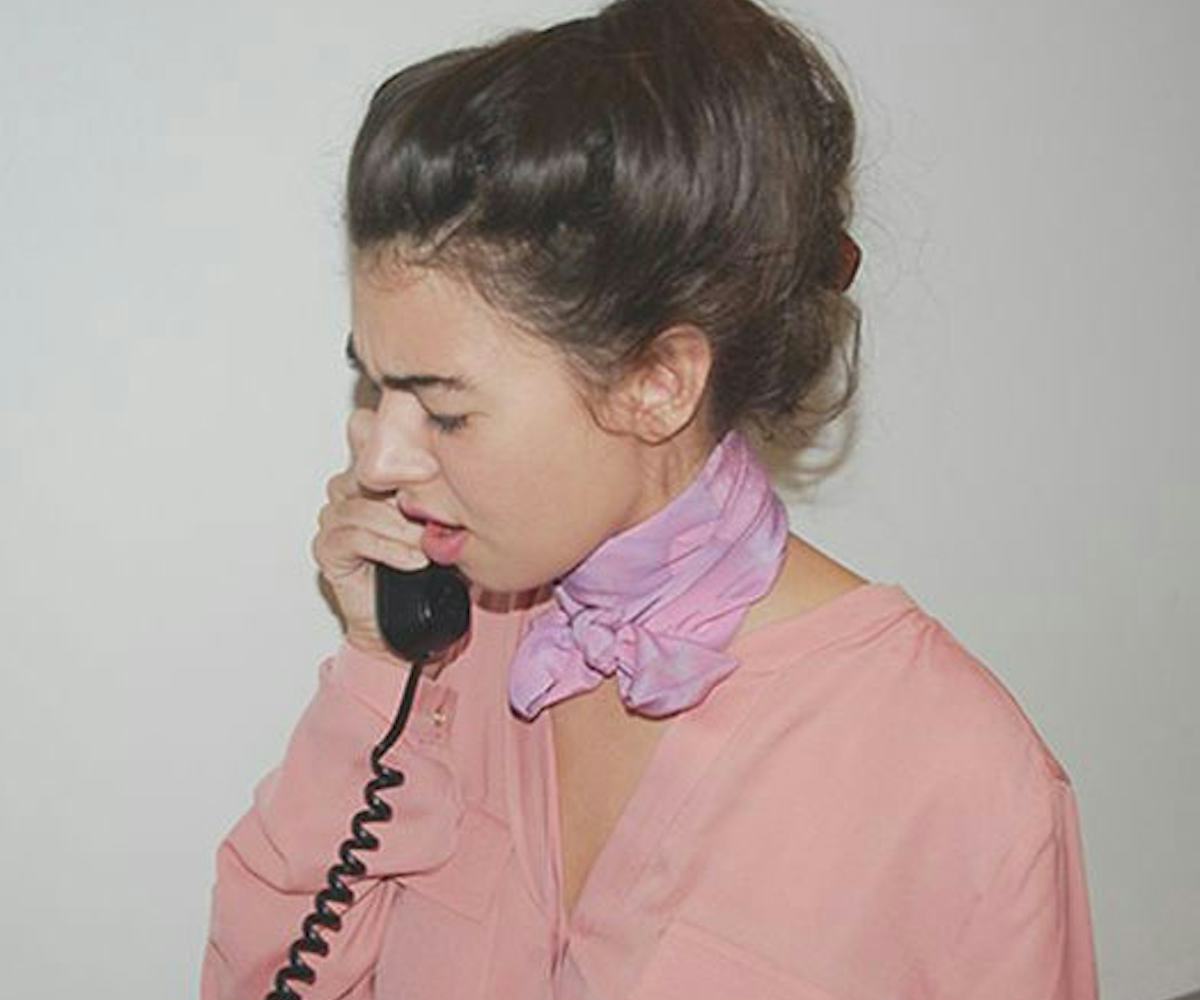 Photo courtesy of Christen Clifford
This Artist Makes Scarves With Prints of The Inside of Her Vagina
taking back the pussy bow
Christen Clifford has made it her mission to fight the patriarchy with art and a little irreverence. The latest project from the mother, writer, actor, and professor is the actually quite fashionable Pussy Bow—a series of silk scarves printed images taken from the inside of Clifford's own vagina (to be specific a vaginal muscle near Clifford's cervix.) On the official Pussy Bow website, Clifford states the following:
"The Pussy Bow is known as a style of blouse with large, loosely tied bow around the neck. Chanel and Yves Saint Laurent popularized it. The first women to enter the 'professional' realm adopted it as a feminine iteration of the tie. Margaret Thatcher made it her 'look.' Portia Di Rossi wears one in every episode of "Scandal.'  So this is a REAL Pussy Bow. For me, it's just my pussy. And I'd love for you to wear it around your neck.'"
Feminist history! Who knew? This isn't the first time that Clifford has used made her vagina the focus of her work. A few months ago, she live-streamed her vagina using a vibrator that doubled as an internal camera for AUNTS at The Ace Hotel. If you support her cause, you can purchase your own Pussy Bow here—10% of the proceeds are donated to Planned Parenthood. Oh, and they're actually quite pretty, so they'll make wonderful holiday gifts.