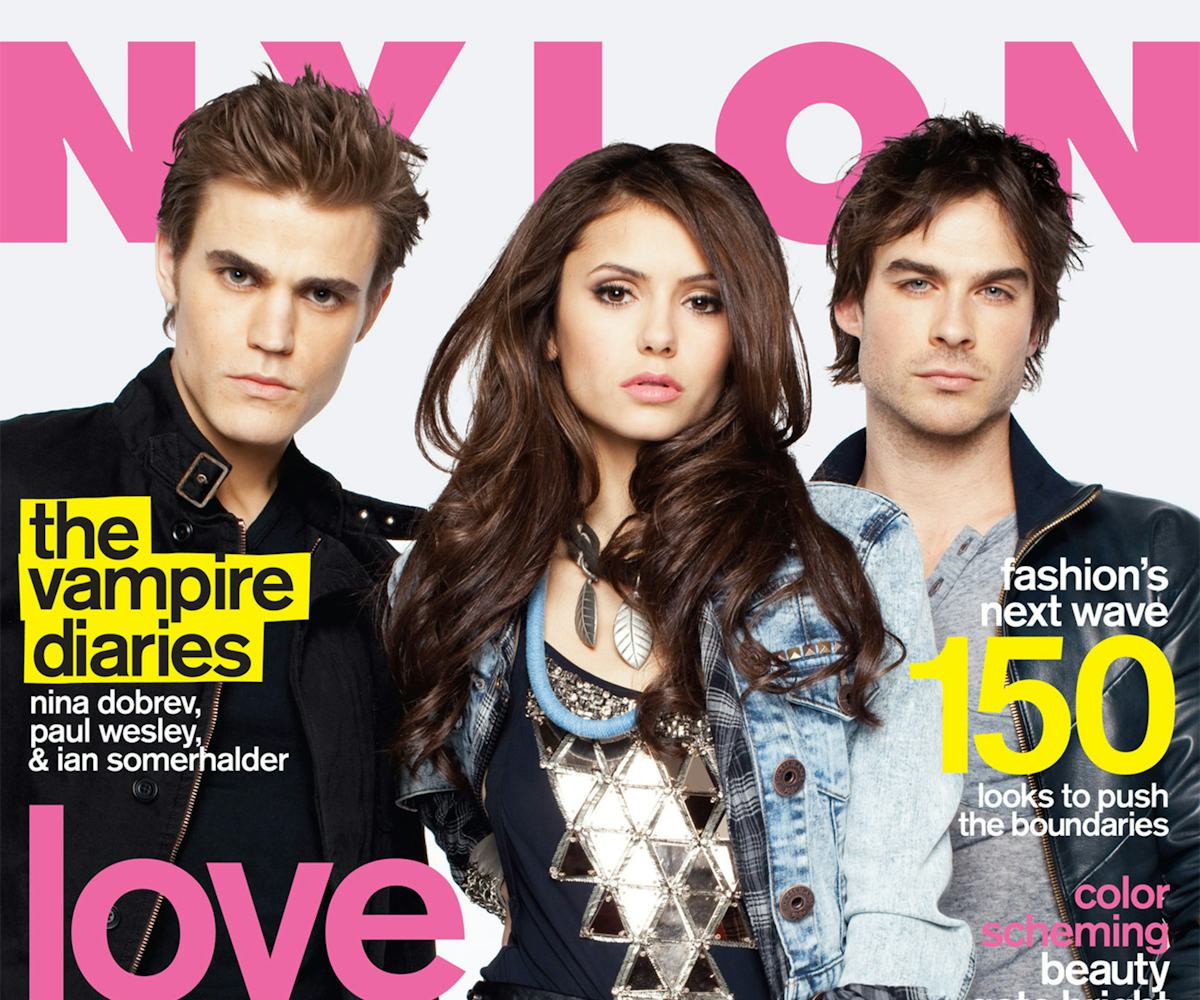 flashback friday: interview with a vampire
the vampire diaries premiere has us flashing back to 2010.
We here at NYLON, like most of the intelligent life forms universe, are unashamedly obsessed with vampires. With the season premiere of Vampire Diaries only days away, it's just a matter of time before we are thrust back into the whirlwind that is the Elena/Stefan/Damon love triangle.
As our Vampire Diaries countdown continues, it makes perfect sense to feature Nina Dobrev, Paul Wesley, and Ian Somerhalder for this week's Flashback Friday. While Wesley and Somerhalder, no doubt, make for some great eye candy, Dobrev, clad in a studded leather mini skirt and bleached denim jacket, steals the show--er, cover. Now excuse us while we try and find our glue gun to DIY a replica of this awesome skirt.