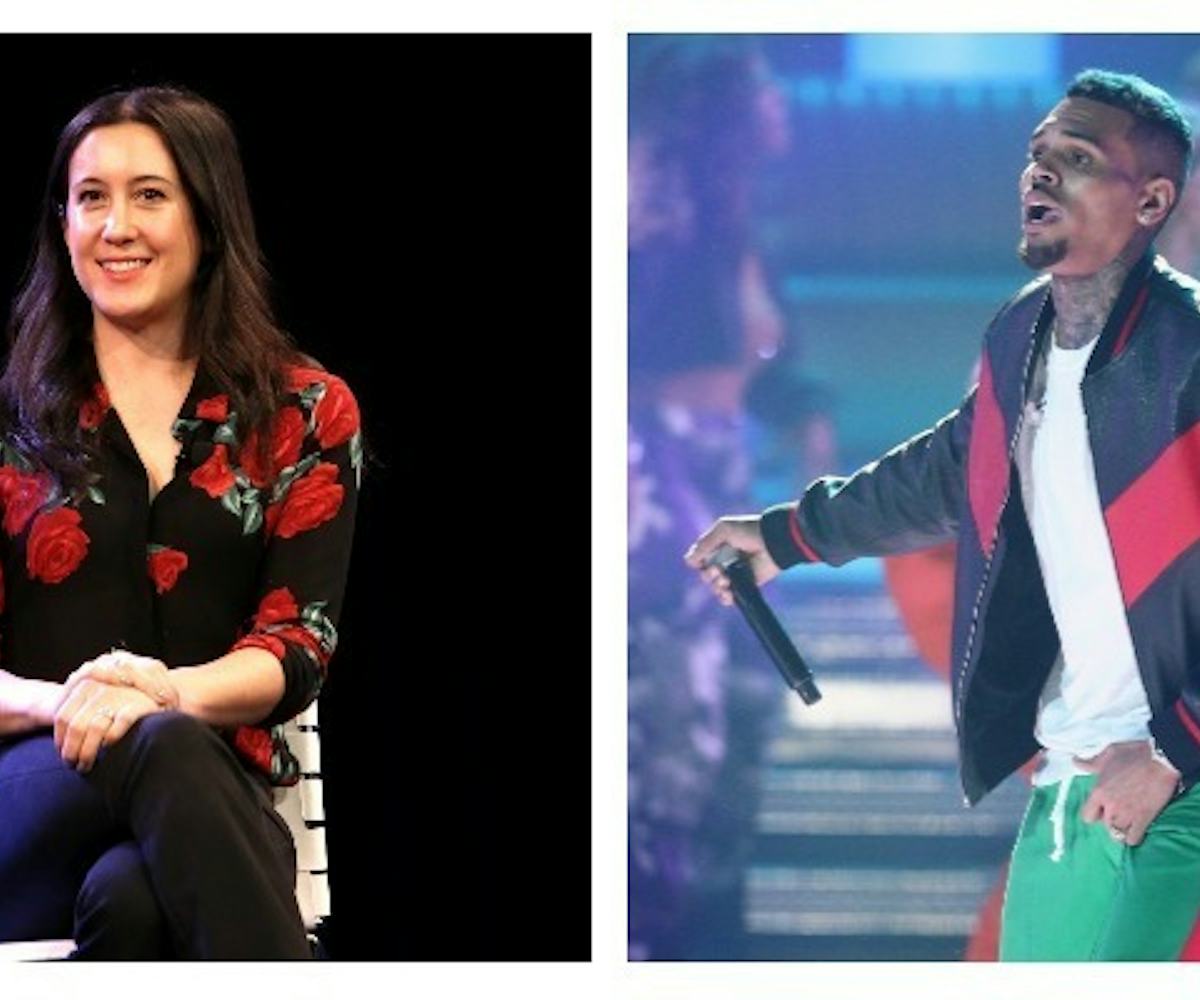 photos by Jesse Grant /getty images; Frederick M. Brown/getty images
Vanessa Carlton Dragged Chris Brown For Using Her Music On IWD
"I do not want to be associated with an artist that has assaulted women on a day like today"
Here's a sentence you probably thought you'd never hear: Vanessa Carlton and Chris Brown feuded on Instagram yesterday. The beef started with a photo Brown posted to his Instagram of Carlton in her "1,000 Miles" music video, captioned, "MOOD. THIS SONG LIT FOREVER." But Carlton wasn't too happy about Brown's praise, considering yesterday was International Women's Day and Brown has a history of domestic abuse. And the singer took to her social media pages to call him out.
"Today Chris Brown posted my video. I am now being repeatedly tagged to his account. Being that today is International Women's Day I feel compelled to draw a line," she posted in a since-deleted Instagram post. "I support survivors not perpetrators of domestic violence. I do not want to be associated with an artist that has assaulted women on a day like today. Thank you. #internationalwomensday."
Brown then responded to her comment in a now-too-deleted Instagram post, stating, "I posted a song that was and still is a great song and the artist felt she was doing her duty as a WOMAN to continue to spread this kind of hatred today. I won't keep it up for long. I just hope she knows she is loved and her song is great." 
Hmm. We not quite sure how stating facts and "spreading hatred" became synonymous, but sure, Brown. And though both posts from the artists have been deleted, Brown later uploaded a video of Terry Crews' White Chicks character, Latrell Spencer, singing "1,000 Miles" in a car, captioned, "I LOVE THIS SONG."
2018 is weird.