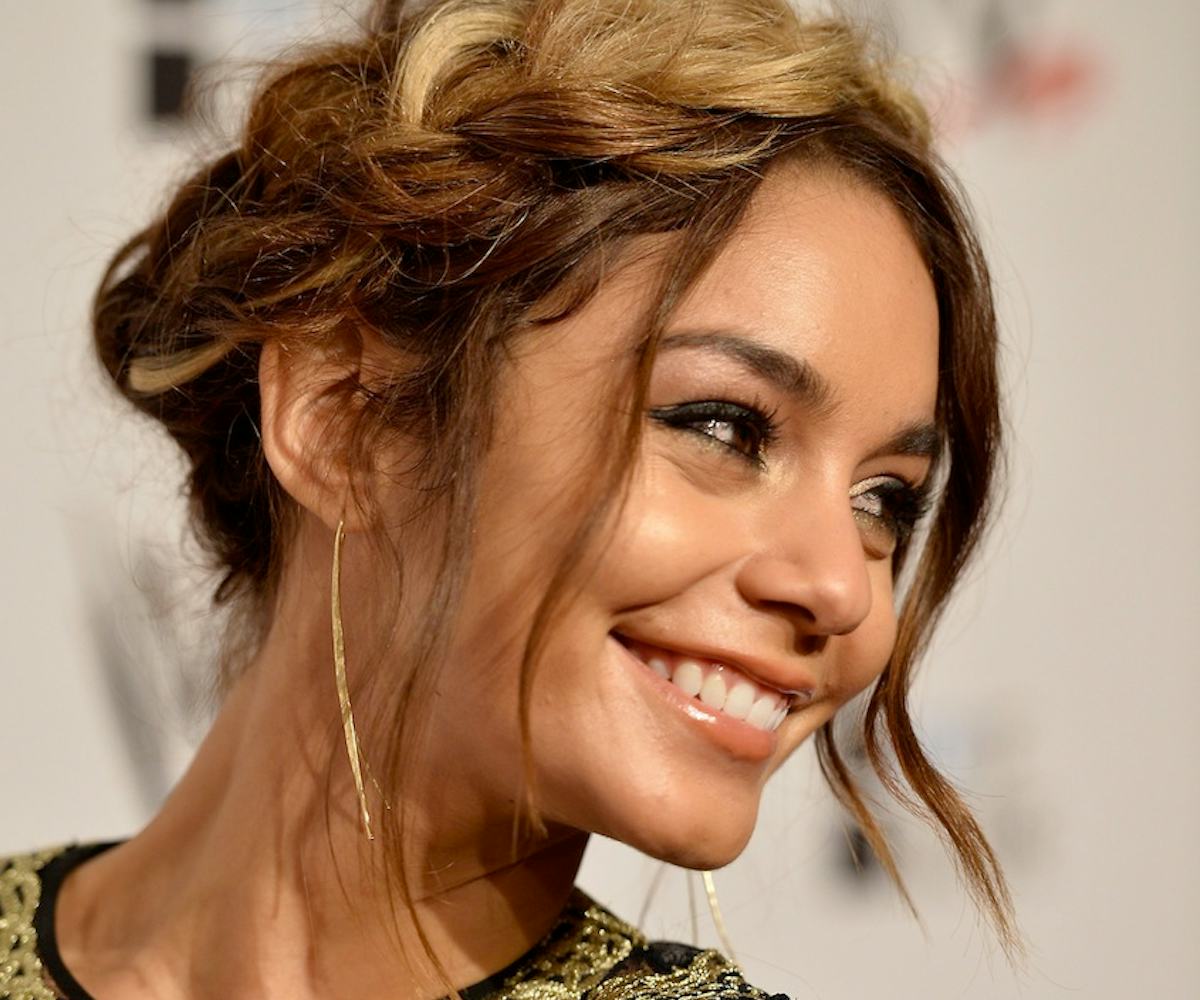 Beauty Queen: Vanessa Hudgens
taking the braided crown to the next level.
We've been seeing a lot of braids this summer. Bella Thorne went faux. Christina Ricci went milkmaid. But Vanessa Hudgens? She had a full-on crown at WWE's SuperStars for Hope event in L.A.
According to celeb hairstylist Richard Collins, it was a joint effort: "We collaborated and both decided to do a braid for this one." Part of it was practical--"her dress had a high neck and we didn't want the hair to compete with the dress, and the braid also gave a chance to show off her new blonde highlights"--but you've got to admit, it looks pretty cool, too. Collins broke down his steps, so you can do it too.
BRAID IT:
"I started by giving Vanessa pigtail braids and then teased them slightly for a messy look."
PIN IT:
"Next, I wrapped the braids around the front of her head and pinned them securely with bobby pins."
CURL IT:
"I left some of the hair out in front and curled with a 1 1/2-inch curling iron."
SET IT: Serge Normant Meta Luxe Hairspray - $25
"I set the whole look with a few sprays of Serge Normant Meta Luxe hairspray and she was ready to go!"
Serge Normant Meta Luxe Hairspray - $25