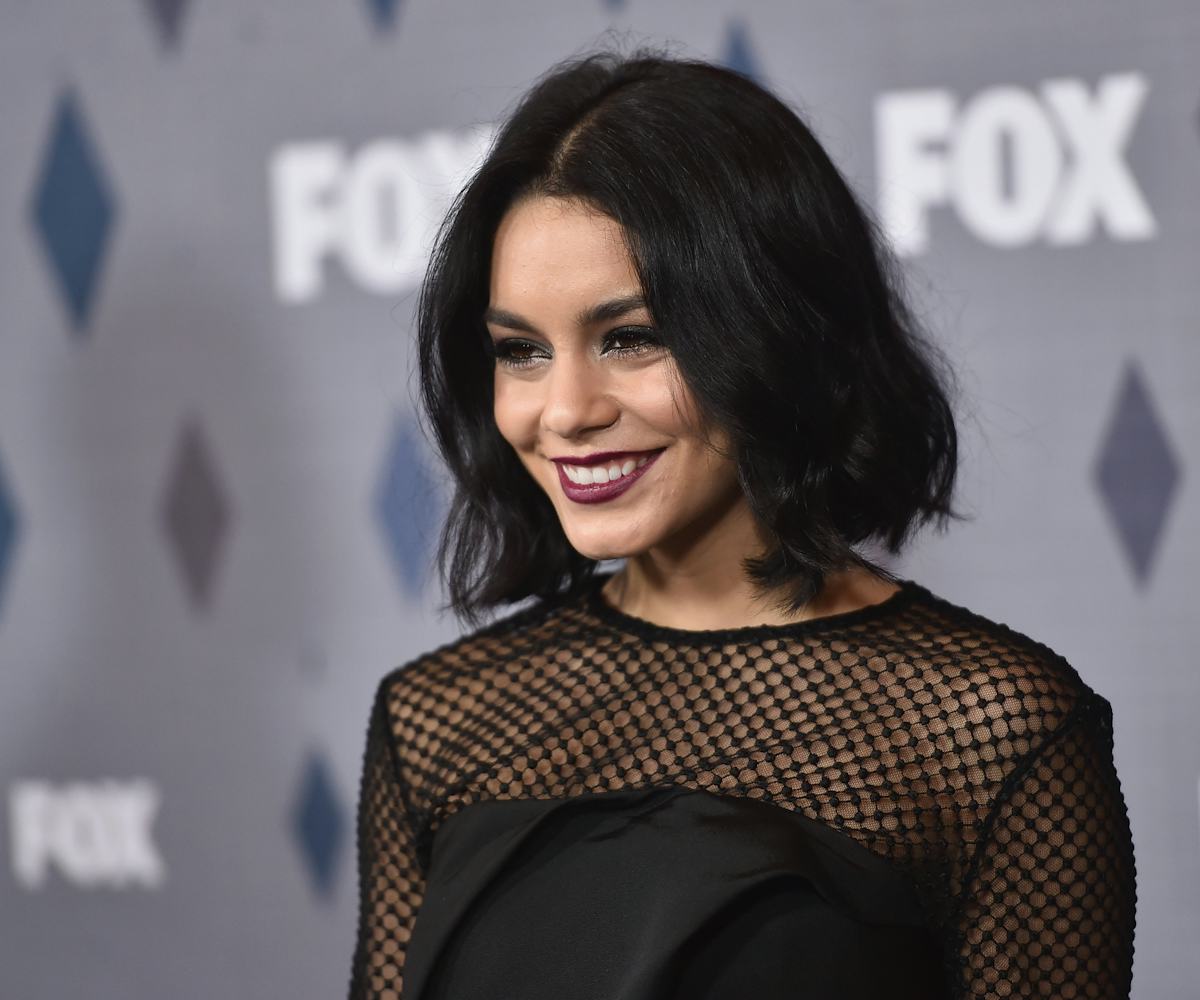 Photo by Alberto E. Rodriguez/Getty images.
Vanessa Hudgens Will Perform 'Grease: Live!' In Honor Of Her Late Father
When Vanessa Hudgens takes on the role of Rizzo tonight in Grease: Live! on Fox, she'll do so with a heavy heart. The actress took to Twitter to mourn the loss of her father Greg, who passed away from stage 4 cancer. "I am so sad to say that last night my daddy, Greg passed away from stage 4 cancer," Hudgens wrote. "Thank you to everyone who kept him in your prayers." 
Hudgens hasn't shied away from discussing her father's illness in the past, most notably during an acceptance speech last summer. "Let me tell you, I hate cancer. I hate cancer with every cell of my being," she said at the time. "If you would have asked me two years ago what I thought of cancer, I would have said, 'Man, you know it sucks. It's a horrible disease,' but that's only because I had not been faced with it personally." 
Before signing off, the High School Musical star announced that tonight's performance is dedicated to her late father. "Tonight, I do the show in his honor," she wrote. 
Hudgens will be joined by Julianne Hough, Carly Rae Jepsen, and Aaron Tveit when Grease: Live, airs tonight at 7pm EST on Fox.