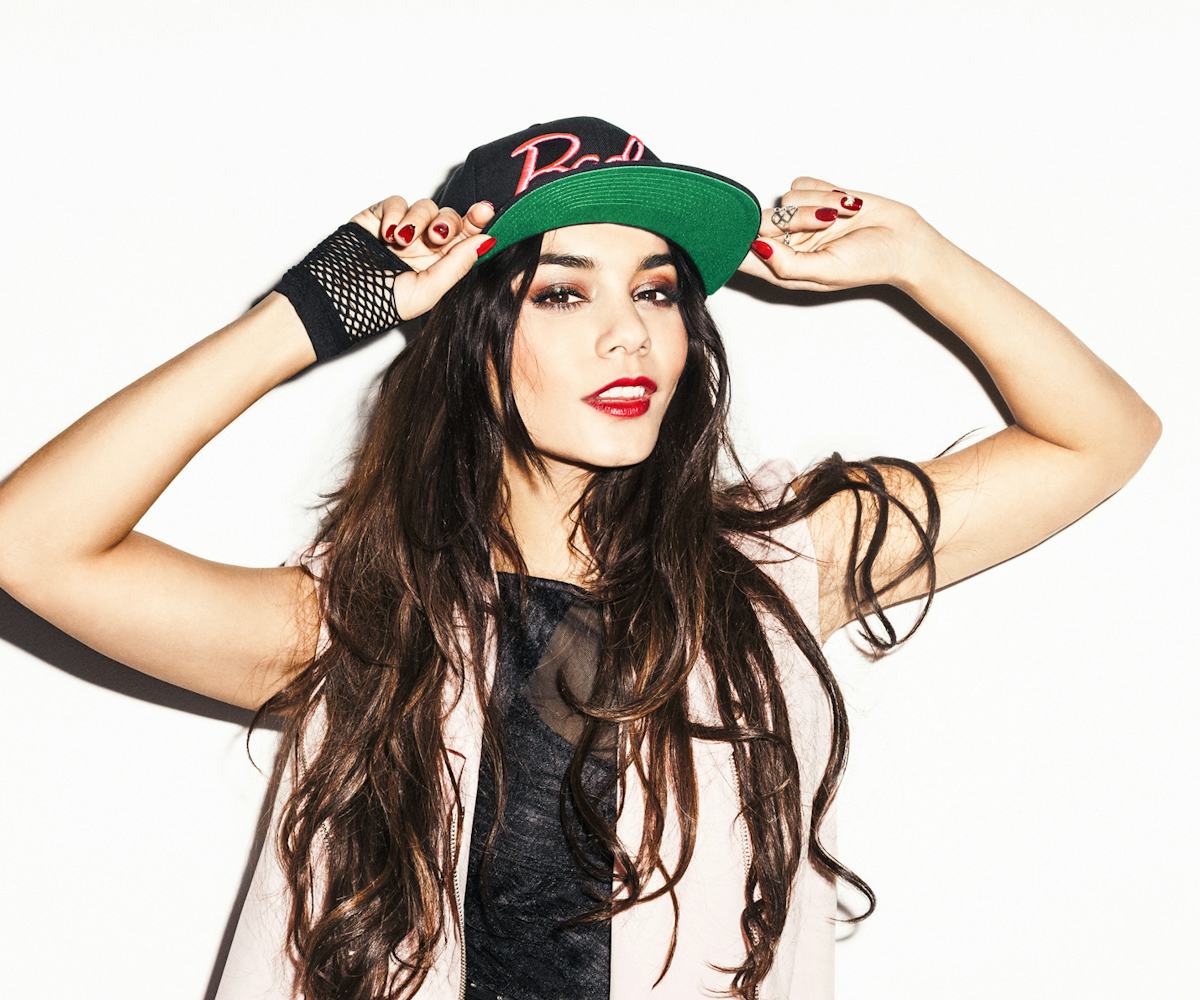 gimme vanessa
read exclusive bonus quotes from our february issue!
It's official: Vanessa Hudgens' NYLON cover has officially hit newsstands today.
Go on, do a happy dance--and then make sure you pick up the February issue. Already spent the day reading it front cover to back? We've got exclusive bonus quotes from the magazine's executive editor Ashley Baker, who wrote the cover story after spending an afternoon with the actress (lucky, right?). And to make sure that you don't miss a single issue, subscribe to NYLON!
On living in the moment:
"I definitely take moments to work on myself every day, but I'm a very present person for the most part. I've always been really good about living in the moment."
On her love of music:
"I love losing myself while in motion, like listening to loud music and dancing. That's why I love music festivals--you just kind of lose yourself, and you're present, and there's no thought involved."
On how she psyched herself up to shoot scenes for 
r:
"I made myself hyperventilate."
On making smart life choices:
"I feel the best when I'm really fit and really healthy. You can accomplish anything when you're really healthy, you know?"
On her next project:
"I'm very open. I just follow my gut--if something pulls me in, I go for it. I got a little bit burned out on the whole dramatic thing, running towards pain, rather than away from it. So I'm looking for things [that are] a little lighter. I'm very into the idea of doing a musical again, or doing a sci-fi fantasy or a comedy."