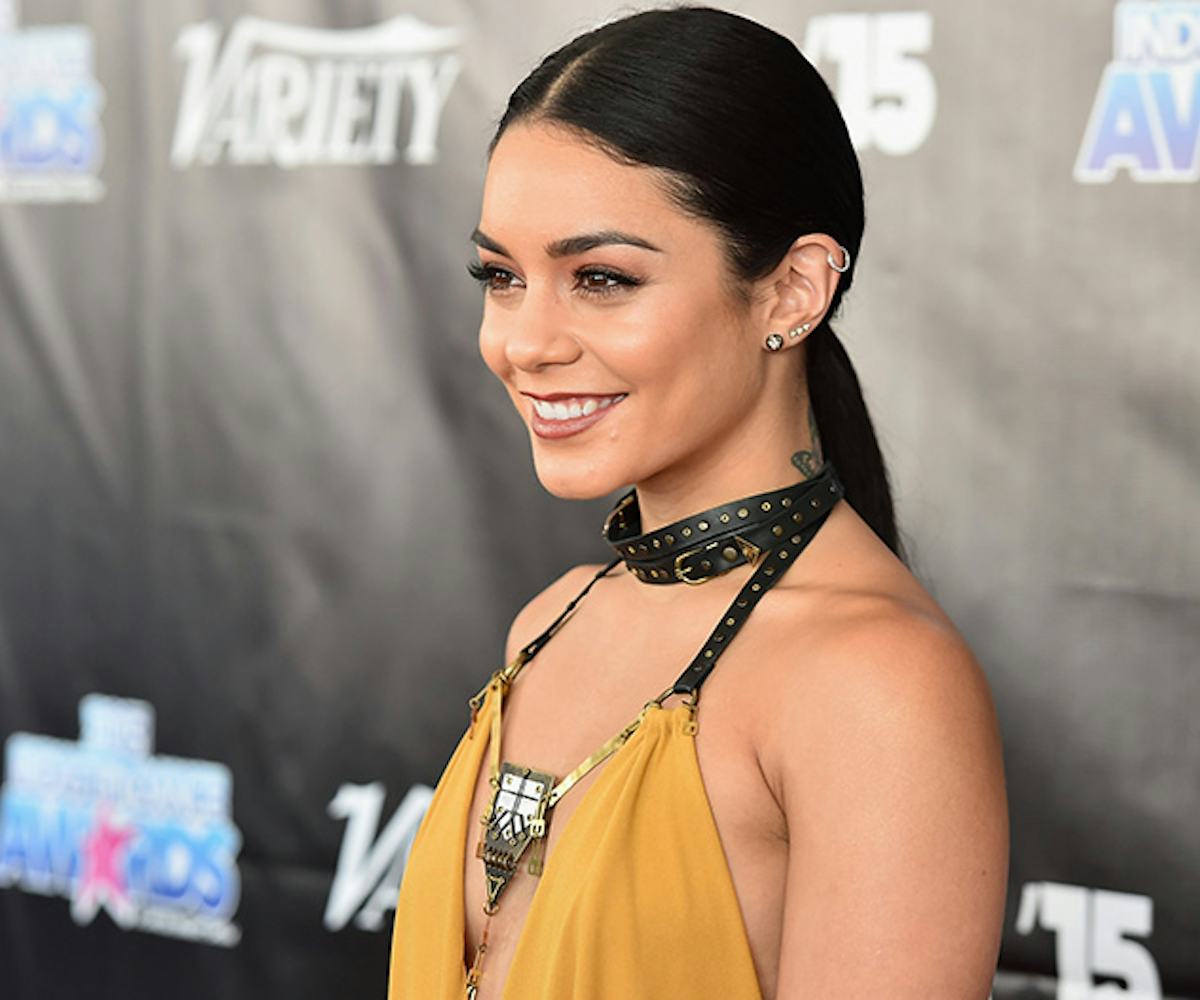 Photo via Alberto E. Rodriguez/Getty Images
Vanessa Hudgens' New Lifestyle Website Is Literally Coachella
live your best, #blessed, boho life
At some point in a celebrity's career, they will inevitably feel the itch to create a lifestyle brand. Some scratch the itch to find overwhelming success (read: Jessica Alba, Gwyneth Paltrow, and Lauren Conrad). Others try it out, face Internet criticism, and wind up closing shop (sorry, Blake Lively). Spring Breaker Vanessa Hudgens is the most recent celebrity to give it a go, launching Astral & Opal this month.
If the name sounds celestial, pseudo new age-y, and filled with things like crystals and knitwear, that's because it is—imagine a lifestyle site curated to help you discover and hone your inner Coachella fairy princess. "I love surfing the web but nothing ever stuck with me," the newly appointed Editor-in-Chief wrote. "So, I thought it was time to create the site I needed in my life." According to the star, Astral & Opal's goal is to help you "feel good, look good and live a colorful life full of adventure [sic]." Current entries include a round-up of crystal necklaces, guides to cleansing the soul, a green tea mask tutorial, and a bevy of serviceable astrological and spiritual articles. Oh, and naturally there's a guide to music festivals (this one just so happens to be about winter festivals, which complements the guide to winter-approved crop tops.) 
Of the current celebrity lifestyle brands, Hudgens' appears to be the most spiritual. Finally, a youthful-leaning brand that speaks to the flower crown crowd. And if the Tumblr influence wasn't enough to draw in the youths, her ability to curate affordable pieces will. Hudgens may be onto something. We'll see you among the stars.