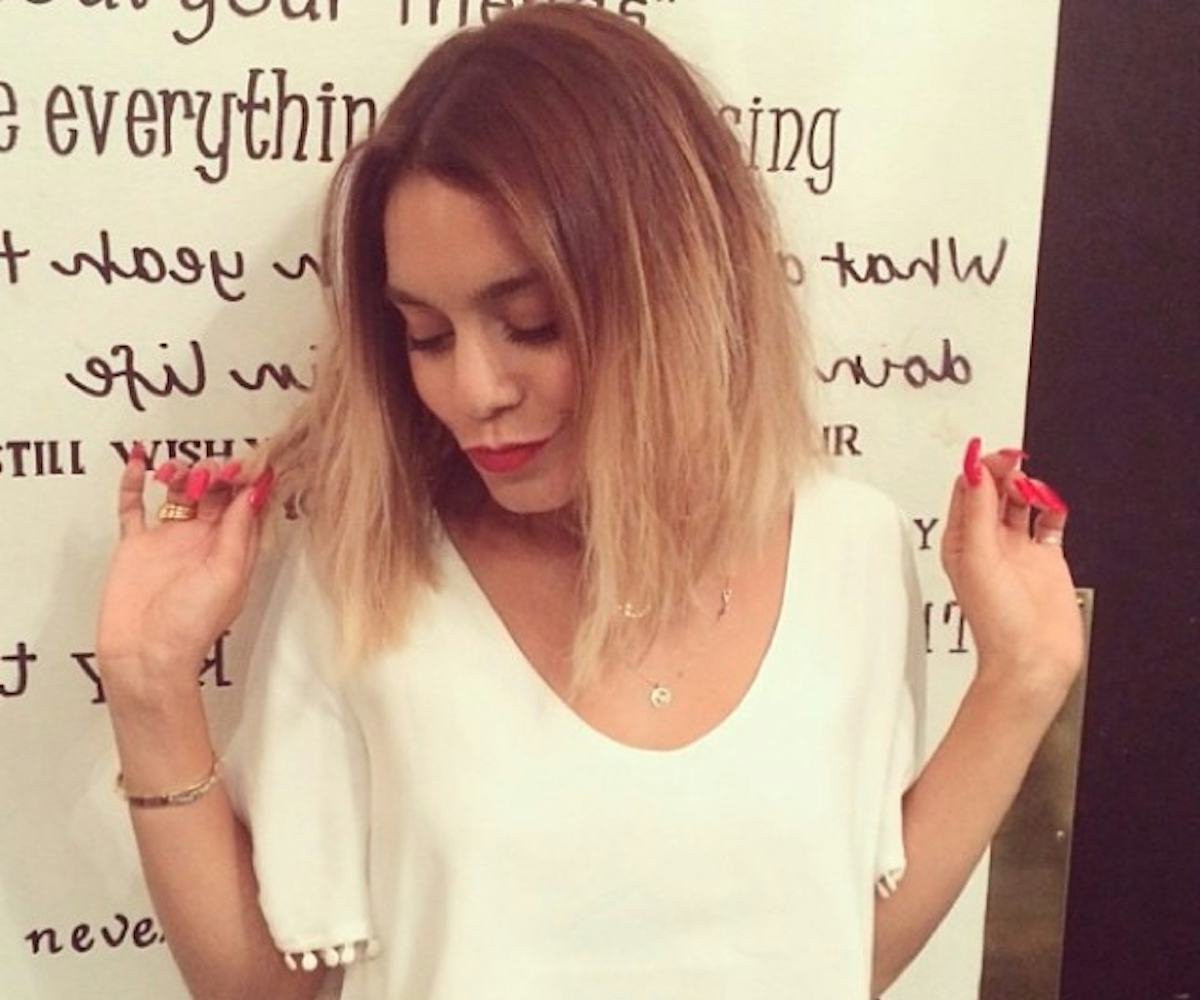 all photos via @vanessahudgens instagram
vanessa hudgens has amazing new hair
seems like red is all the rage.
This music festival maven and soon-to-be Broadway starlette (oh, and our February 2014 cover girl) is certainly one for celebrating the seasons, and we are totally on board with her latest holiday-inspired makeover. Vanessa Hudgens unveiled her freshly-colored locks yesterday in a series of Instagram posts showing her vibrant hair transformation. Swapping out her sweet ombré bob for an edgier, on-trend bright red dip dye, the actress captioned a photo, "Someone (ME) is very excited for Halloween." Now that's some holiday dedication that we've got to respect. And although Hudgens herself is a seasoned trendsetter, we can't help but wonder if this It Girl is taking inspiration from Katy Perry's latest hue. Either way, this bold redheaded look is definitely one that the boho babe can seriously rock, and we can't wait to see if any more daring celebs follow in her footsteps. Could this be the the rad autumn hair alternative to the ever-popular candy-colored strands? Stylists, grab your dye. We're seeing red.
"I hit my head... Am I bleeding???"
"Someone (ME) is very excited for Halloween. Meaning I had to dye my hair to match the season. Hallelujah for @ninezeroone and @riawnacapri @nikkilee901 for making this happen with @greatlengthsusa #VAMP"
"Red Head @ninezeroone @nikkilee901 @riawnacapri @greatlengthsusa killin the game."