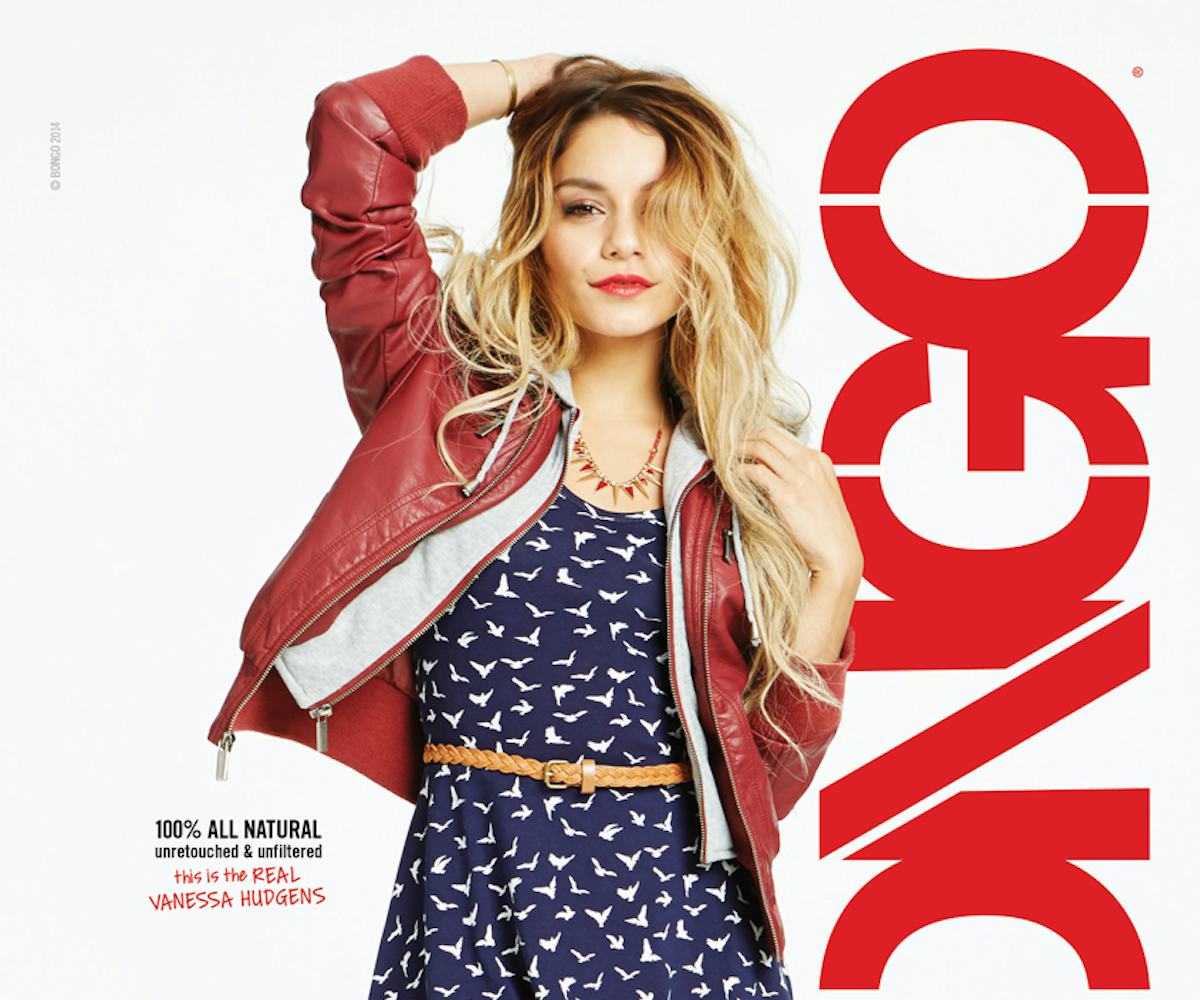 all photos courtesy of bongo
vanessa hudgens, irl
the actress goes unretouched for her new bongo campaign.
Let's be honest: whether you're talking about using VSCO Cam on Instagram or fancy Photoshop tricks on fashion editorials, retouched images have become a way of life. But even though we'll gladly slap a filter on pretty much anything (especially before 'gramming it), these pictures aren't reality. Bongo gets this, so the brand and its ambassador Vanessa Hudgens have decided to forgo retouching in favor of the real thing for fall '14.
Not surprisingly, Hudgens still looks amazing sans Photoshop, showing off the label's easy collection of plaid shirts, floppy hats, and graphic tees. And as she puts it best, "This is my second season working with Bongo and it's been such a treat! The clothes really make me feel carefree and confident, which is why I love that the final ad images are unretouched." It's true--confidence can't be faked, no matter which filters you use. 
Check out the entire campaign in the gallery, then get the clothes for yourself at K-Mart and Sears soon.