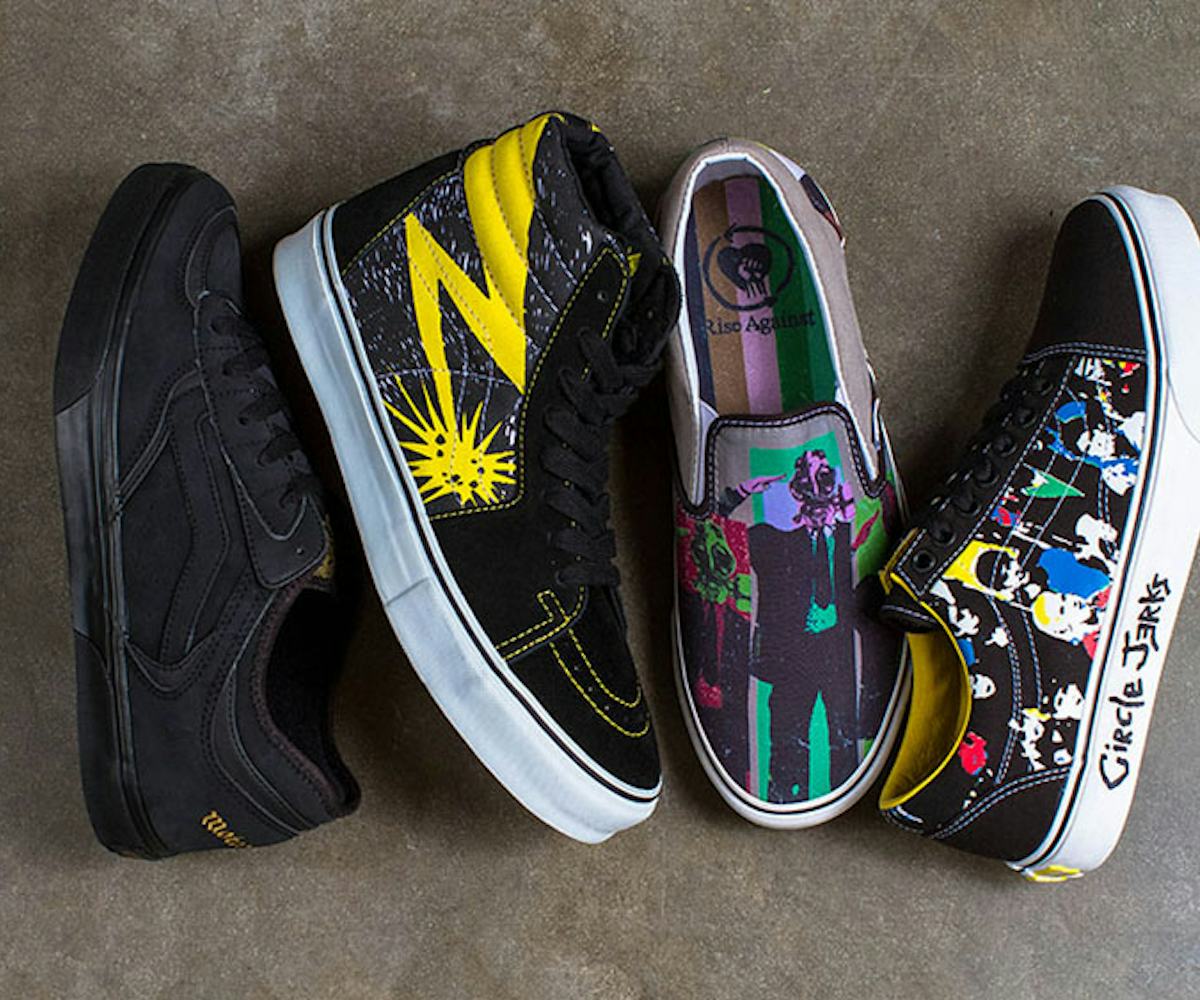 can i kick it?
vans plus bands equal the raddest sneakers ever.
You don't mess with perfection, and Vans gets that. After all, it's tough to find a sneaker that beats the classic slip-ons, Sk8 hi-tops, or Old Skool styles--which is why we keep adding them to our closets, no matter how packed they already are (New York apartments are small, OK?!).
So when the brand decides to roll out a special collection to drop at SXSW, it decided to dig through the archives and re-release some old faves. And what better way to merge fashion and music than with classic collabs from Circle Jerks, Motorhead, Bad Brains, and Rise Against? These four styles come straight from the Vans Vault and feature touches like pops of color, band logos, and more. 
If you're heading to Austin, be sure and pick up a pair while you're there. But if you're not, you can find them on Vans.com starting March 13. Just act fast, because with only 100 pairs of each style, it's only a matter of time before they're going, going, gone. 
See all the styles below!