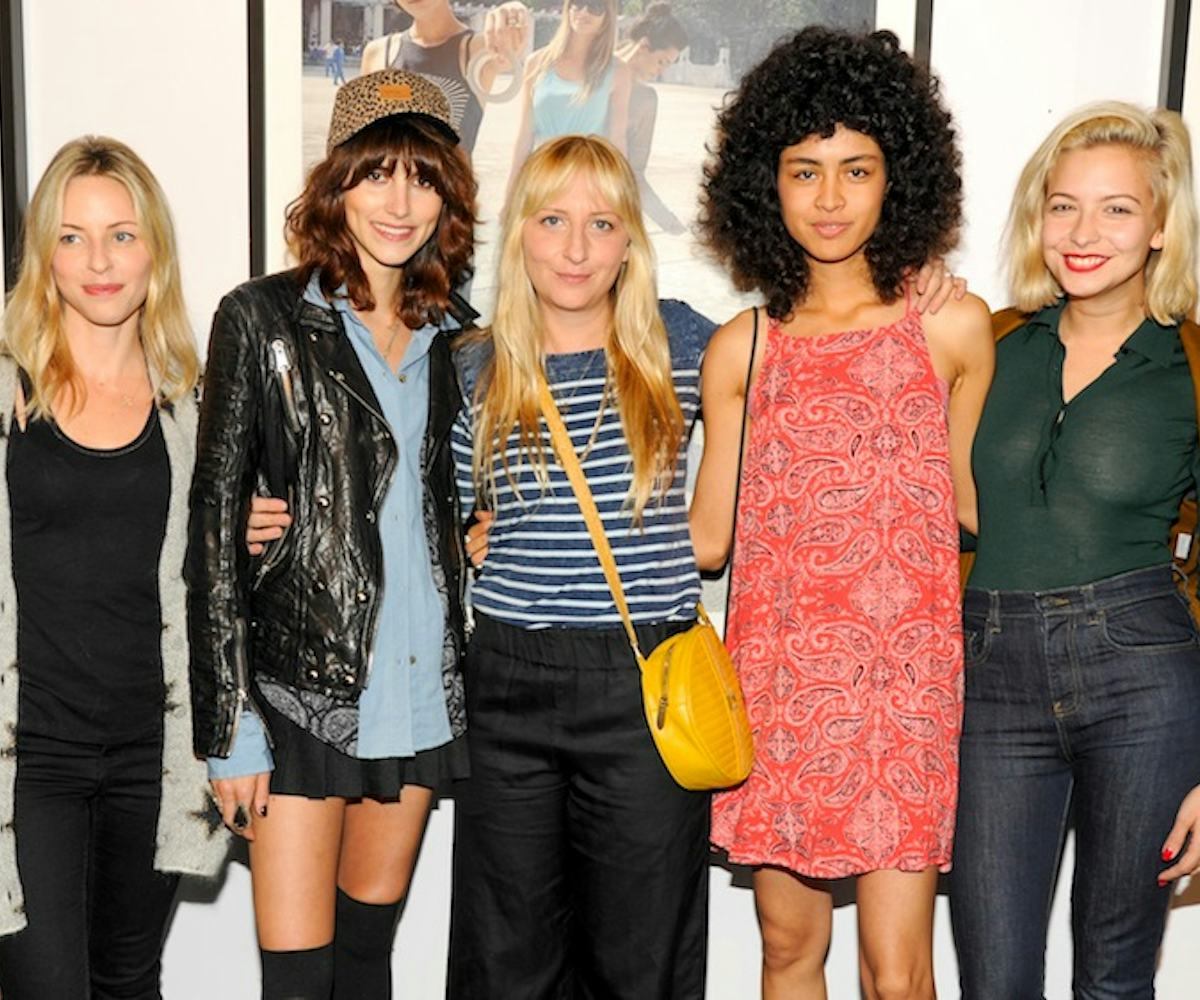 photo by billy farrell agency/bfanyc.com
party of five
celebrating sneakers and rocking cmj.
When a week's parties called for skate shoes and high heels alike, that's when you know it's been a really good week. Luckily that's exactly what happened, thanks largely to our friends over at Vans. Last night the sneaker giant threw a bash to celebrate the brand's first-ever clothing collection. Hosted by Heidi Bivens, Langley Fox Hemingway, Chrissie Miller, Luz Pavon, and Annabelle Dexter Jones, the Vans bash came complete with a performance by Cable, a fashion presentation, and a waffle dessert station. Yeah, it was pretty amazing. 
But as sweet as all that was, its only the beginning. From Camilla Belle going glamorous for Ferragamo to Lauren Bush feting Clarins to The New York Dolls bringing it at CMJ, click through the gallery to see the most epic moments from this week.
Now we have really cute Vans clothes to pair with our really cute Vans shoes. Thanks, guys! Getting dressed in the morning just got so much easier.
Gwen Stefani giving us dress (and everything) envy at the Annenberg event in Los Angeles. 
Leave it to the New York Dolls to not only get the crowd dancing, but bring the dance party on stage during their CMJ show. 
Collision of really awesome worlds: Lauren Bush Lauren curated an art show by Claire Courtin-Clarins.
Lance Bass, Amanda Setton, and Lorenzo Martone wheelin' and dealin' at the launch party of Martone Cycling Co.