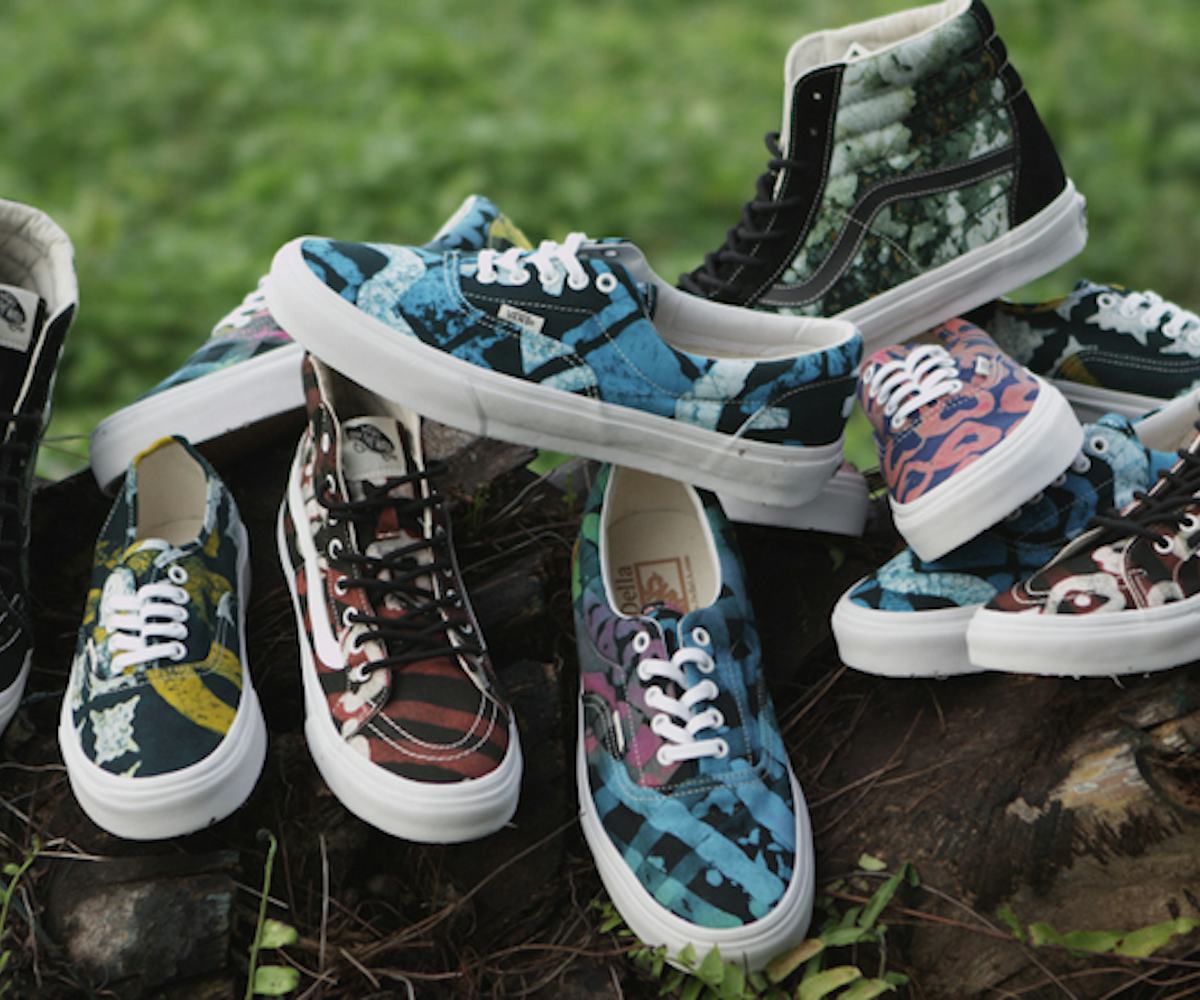 Vans has a new collab rolling out this month, and there are loads of reasons why we're excited.
For one thing, they're teaming up with Della, a socially responsible brand that employs dozens of women in Ghana; not only do the women create sustainable materials for the LA-based fashion company, but they also are provided with skills training, literacy classes, money management workshops, healthcare, and more.
For another, each and every pair of kicks and bags (there are two accessories joining the footwear options) will be one-of-a-kind.
But really, all we have to do is point you to the gallery and say, "Click here," because the shoes speak for themselves. They're bright, they're original, they're cool, and we'd wear them with just about everything.
The fact that getting another pair of Vans also does some good? Well, consider it un-buyer's remorse. Pick up your own pair here.