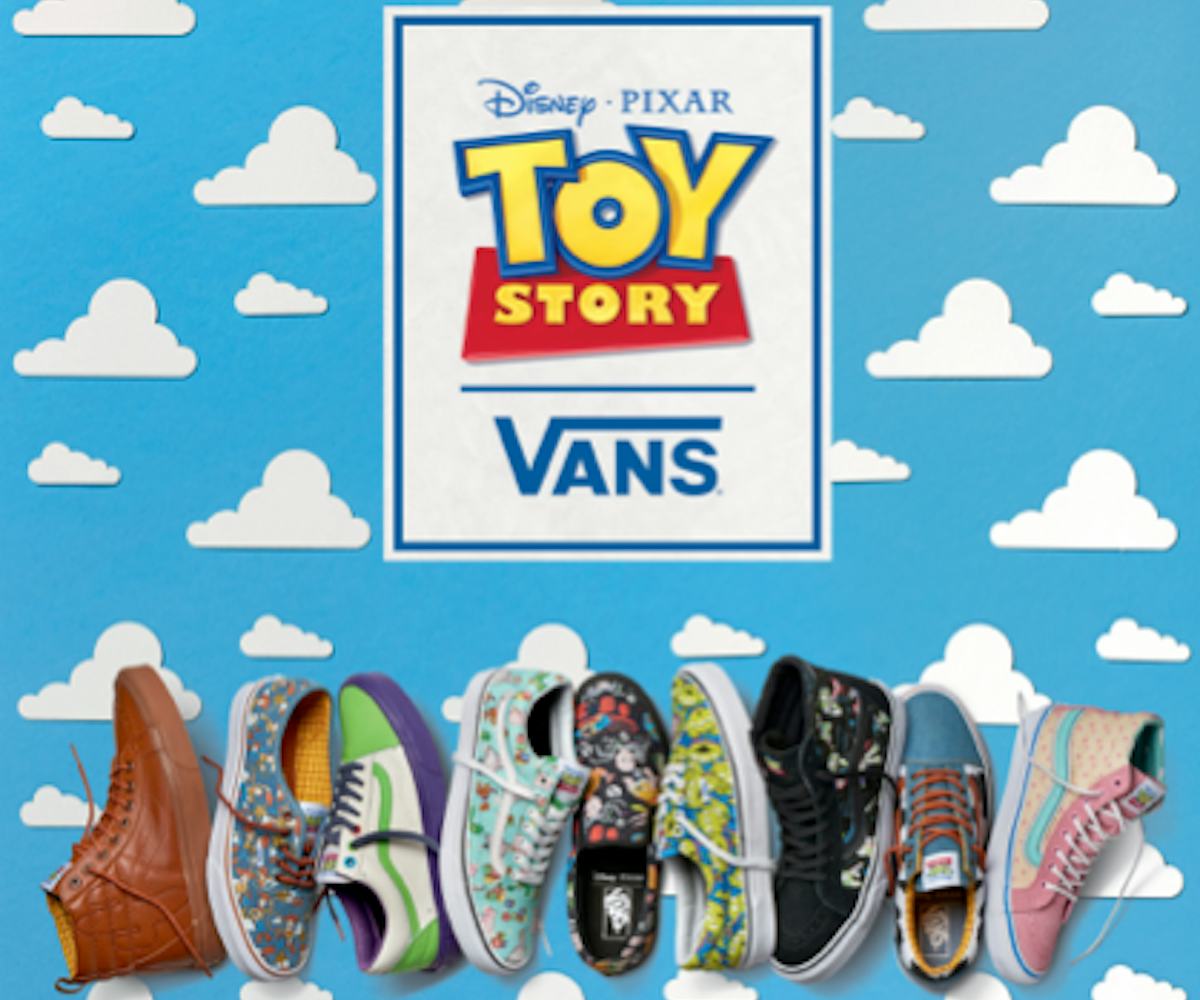 Vans Collaborates With Disney•Pixar On Toy Story Sneakers
Channel your favorite toy now
Vans has done it again, and by "it," I mean they've collaborated with Disney•Pixar to make an amazing holiday collection inspired by Toy Story. Showcasing Andy's favorite toys, like Woody, Buzz Lightyear, and even those cute little aliens, this collection hits all the sweet spots, by offering unisex sneakers in all the classic styles and some amazing clothing and accessories.
Our favorites are the glow-in-the-dark Eras printed with aliens. And the best part? Under the iconic waffle sole is Andy's name, written out in his childish hand, just like he put on the surface of all his toys. So owning a pair of these will make you a part of the Toy Story crew forever. And for all of you Sid fans out there, don't worry, Vans has got you covered too. A slip-on has been made with all Sid's mutant toys, including the iconic Baby Face robot.
Have a first look at this collection in the gallery below, and shop it in stores and online on October 7.
Vans x Toy Story
Vans x Toy Story
Vans x Toy Story
Vans x Toy Story
Vans x Toy Story
Vans x Toy Story
Vans x Toy Story
Vans x Toy Story
Vans x Toy Story
Vans x Toy Story
Vans x Toy Story