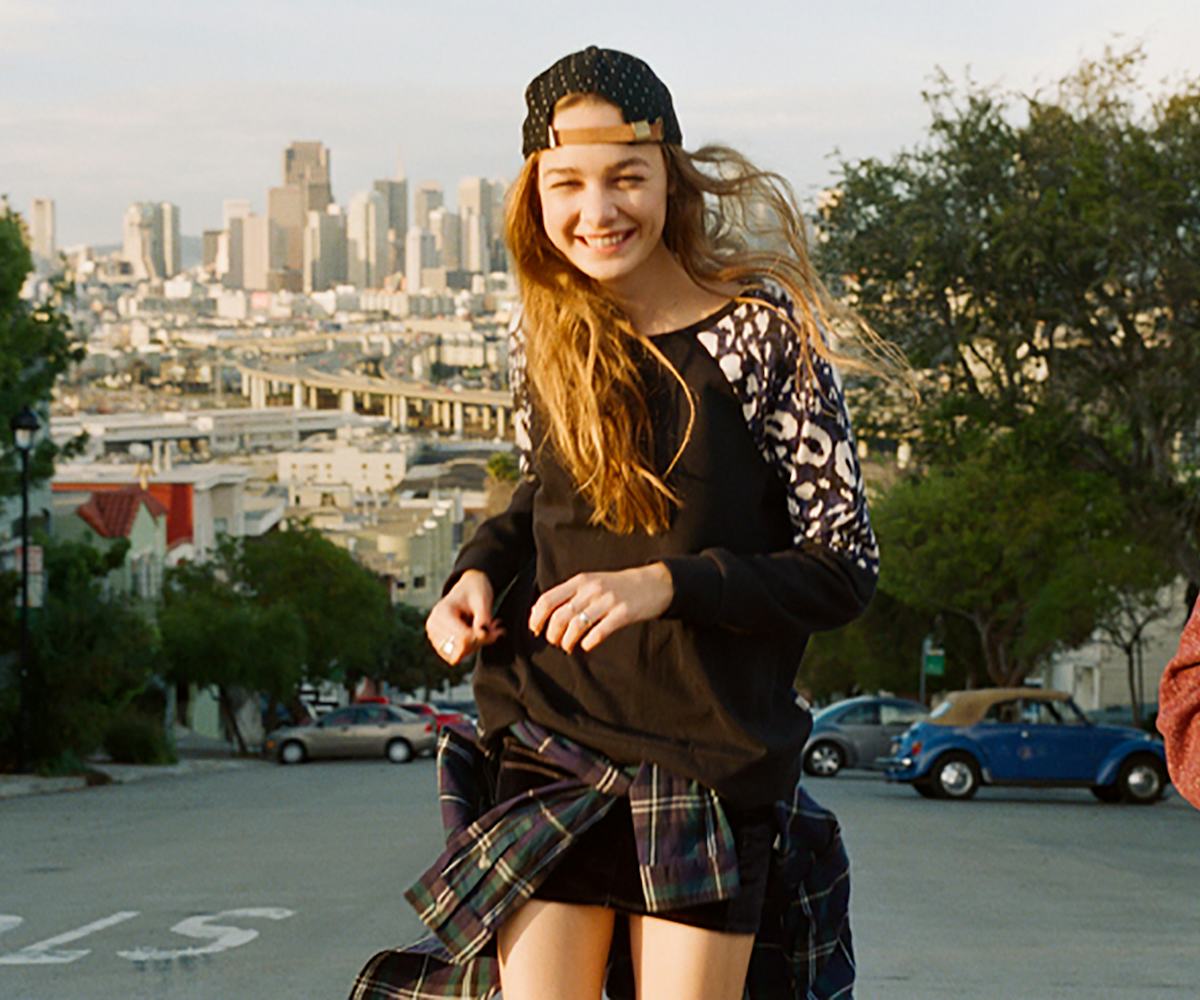 photos by clara balzary
exclusive: vans sends us a postcard from san francisco
introducing their new holiday lookbook.
So over sending holiday cards? This year, why not take a hint from the Vans' 2014 women's lookbook and send postcards from San Francisco instead? In this exclusive lookbook for NYLON, California native Clara Balazary took to the streets of San Fran to find the city's highest and hilliest spots, from Telegraph Hill to Chinatown. SF's killer views are definitely not ideal for parking purposes, but perfect for a photoshoot in Vans' new line of comfy, dusty plaids and florals. If you've ever been to SF, you know that weather is definitely fickle--one moment you're docking your hammock at Dolores Park and the next moment the fog rolls in and you have to head in for a Netflix reboot. Which is why the layering featured in this Vans lookbook makes up the ultimate SF wardrobe. Plus, what would be a Vans adventure without a trusty pair of kicks?
But, wherever you end up this holiday season, the Vans Women's lookbook can definitely be your guide to having the best break ever.
The Vans Women's collection is available in-store and online now by clicking here.