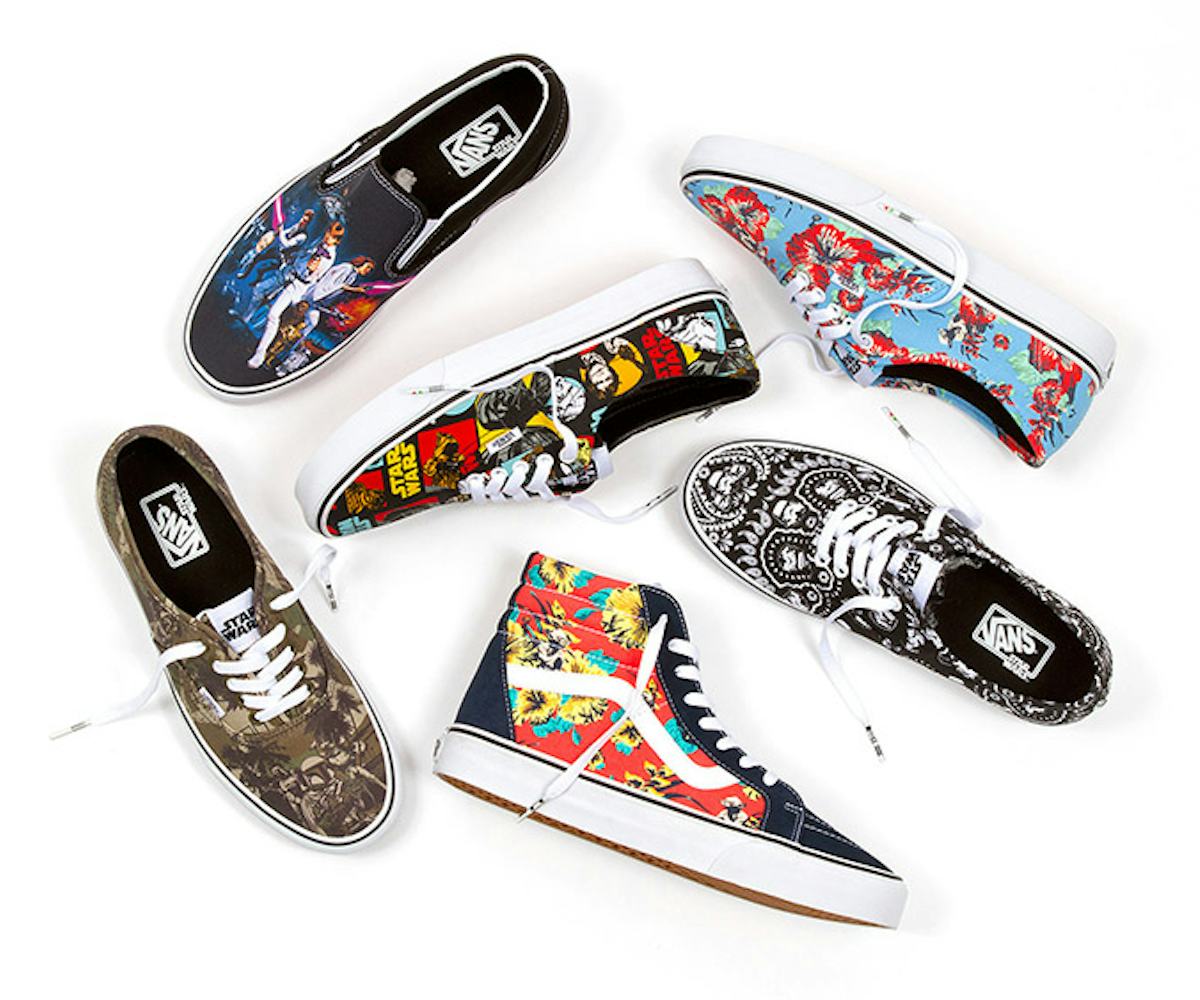 may the fourth be with you
omg, vans is collaborating with star wars!
Calling all Jedi masters, Vans is collaborating with Star Wars! Whether you're a Star Wars purist, into the Natalie Portman series, or can't contain your excitement for the new JJ Abrams film starring your boyfriend (er, dream boyfriend) Oscar Isaac, you're not going to want to miss this collection hitting stores in June.
The line incorporates Star Wars icons like Yoda, Boba Fett, Darth Vader, and the Stormtroopers into classic Vans prints. So, yes, a Yoda Aloha print is now a real thing. With lace up, slip on, and Sk8 Hi styles, there is definitely going to be something for you to obsess over in the shoe department, but you're probably also going to need to scoop up some of the clothing and accessories too. (Those floral socks and storm trooper bandanas aren't going to buy themselves!)
So if you're feeling the force, check the whole line in the slideshow and mark you calendar for June! (PS. We think the line would look especially good with a Rodarte Luke Skywalker dress or a vintage Balenciaga Darth Vader visor....just sayin'.)
Need more fashion inspiration? Follow us on Pinterest!