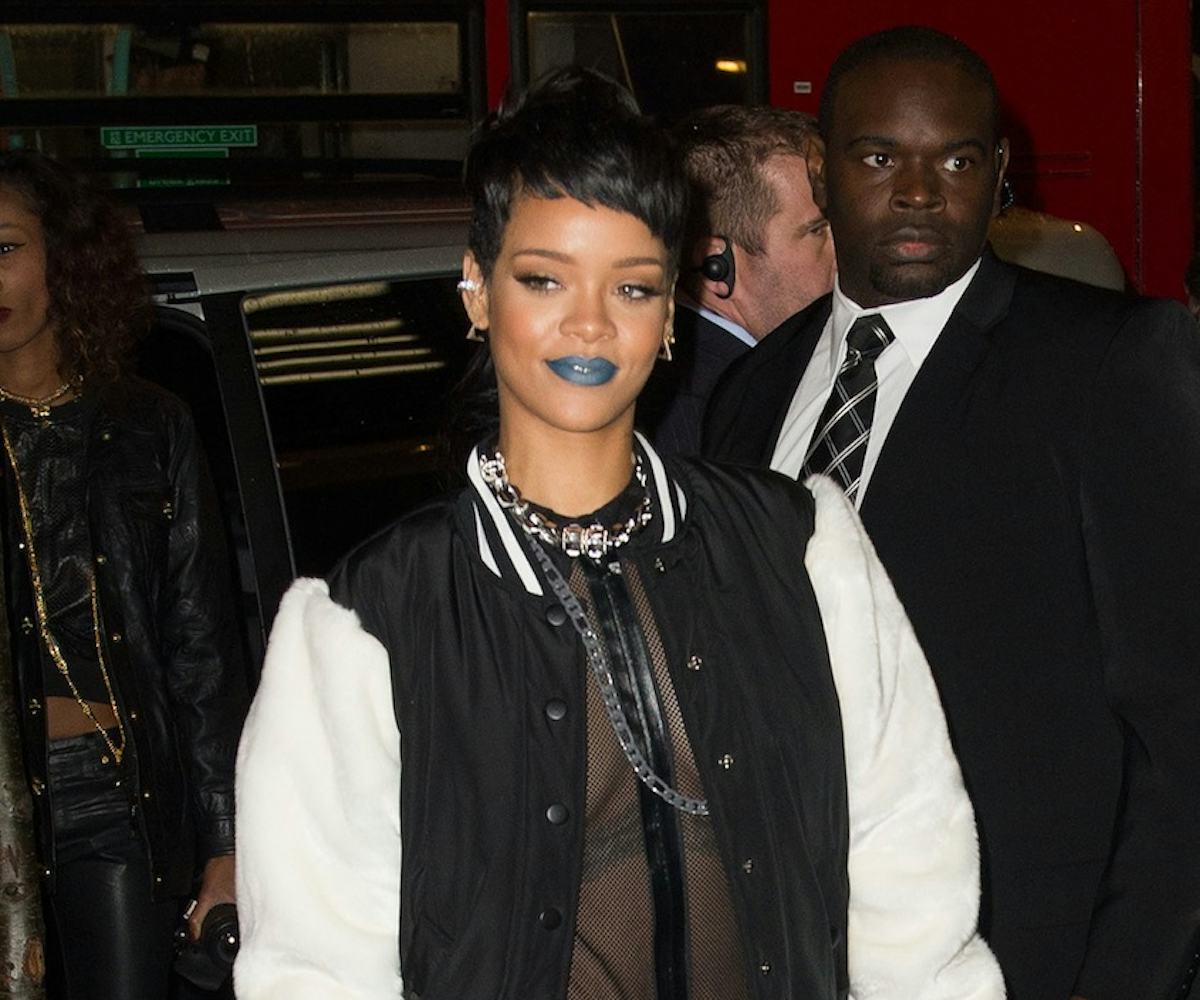 make varsity
top it off with the coolest varsity jackets.
, and Rihanna might not have much wardrobe overlap 99% of the time, but these stars all share one fall closet staple: the varsity jacket. And it's no coincidence. It's a true testament to the topper's versatility that it looks just as good paired with T.Swift's preppy oxfords as it does coupled with Rihanna's blue lipstick (see above). Still need convincing? Take
, who wears hers with a maxidress;
who does it with jeans, and then our November cover girl
, who reps the Yankees with her shiny blue number. Leather jackets might be a fall uniform MVP, but if you ask us, varsity jackets are seriously underrated. 
And the best part is, there are just as many different versions of the varsity jacket as there are styling options. Sea and 3.1 Phillip Lim's runway editions come embellished with tweed and color-blocked details, Opening Ceremony's logo topper has been literally 
everywhere,
and Topshop and Forever 21's have denim and faux leather. And that's only if you 
don't 
feel like rifling through all the ones at your local thrift store.
This is one piece that you can trust will never go out of style, so consider this your sorry-I'm not sorry-excuse to splurge. Click through our newest favorites in the gallery below!  
Paige--$498