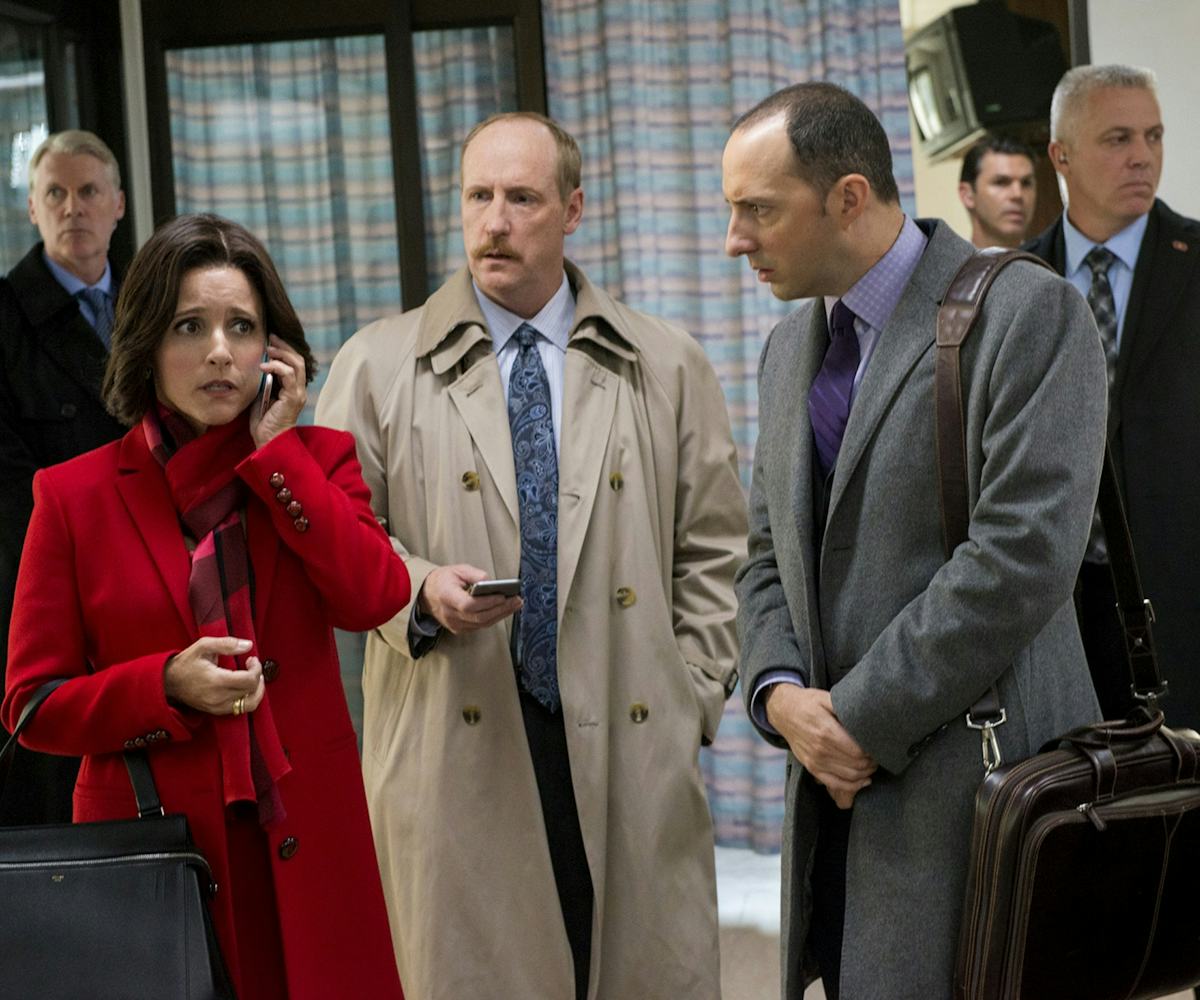 Photo courtesy of HBO
Selina Meyer Returns In 'Veep' Season 6 Trailer
Not all legacies are created equal
Selina Meyer is back in the first teaser for the hotly anticipated sixth season of HBO's Veep. If you haven't finished season five, we suggest you skip the below clip. Oh, and you should probably stop reading this entirely, as major spoilers lay ahead.
When we last saw Julia Louis-Dreyfus' commander in chief, she was saying goodbye to the White House. Season six will examine what her life looks like as a mere civilian. The good news is she's retained her trusted staff (Yes, Tony Hale is back). The bad news? Well, she's no longer POTUS thanks to a crushing defeat at the hands of her nemesis, Laura Montez. And based on the teaser, adjusting to life outside the Oval Office is a lot harder than it looks. Unless, of course, you're Barack Obama.
Check out season six of VEEP when it premieres on April 16.