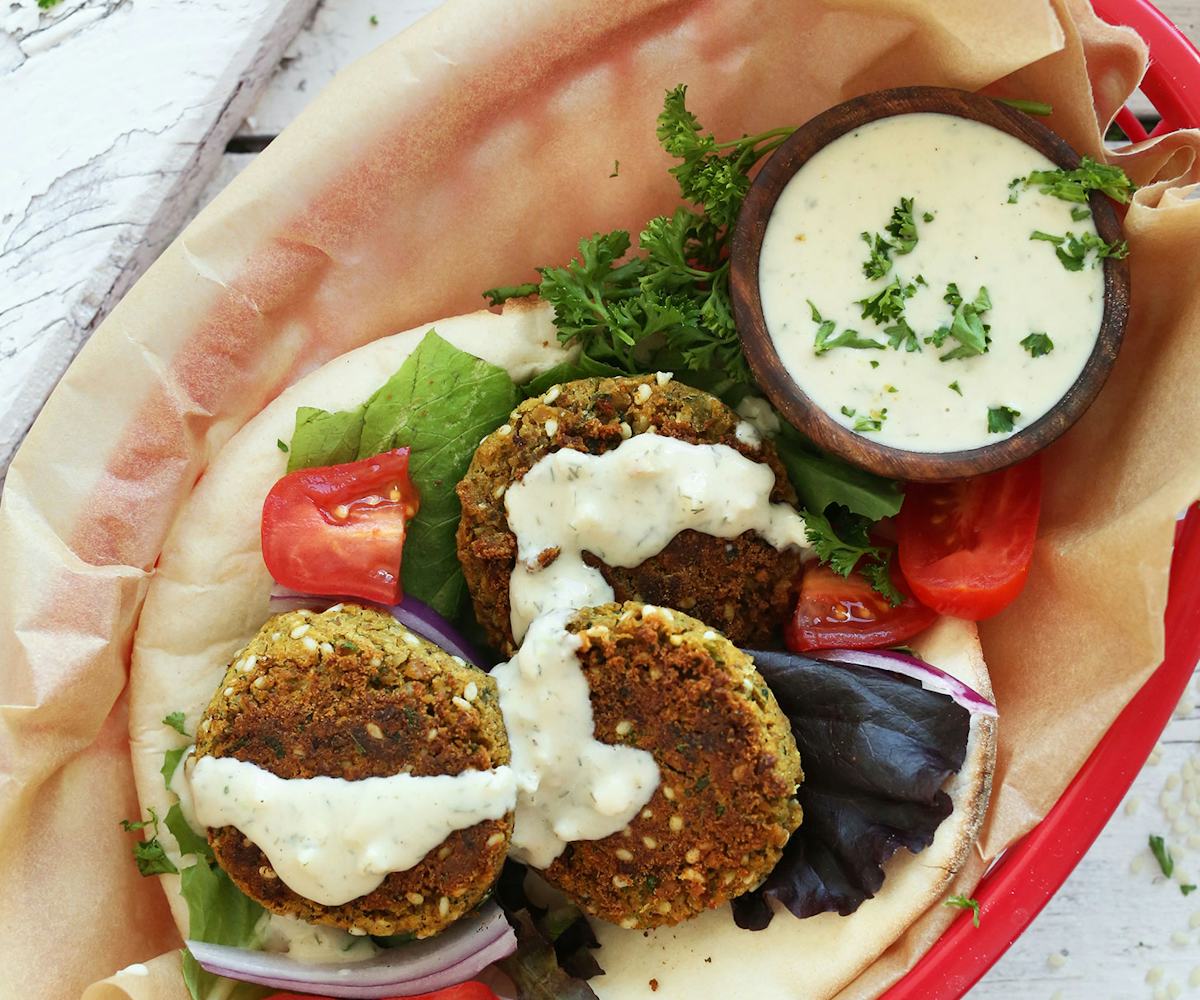 Photo via MinimalistBaker.com
9 easy vegan dishes anyone can make
no dairy, no eggs, no problem
Going on a vegan diet can sound extremely intimiating at first, especially if you're devoted to things like pizza and nachos. Some of your go-to meals can even be filled with dairy products or eggs without you realizing it. But that doesn't mean cutting out animal products has to be a hardship—and in fact, it can be pretty easy and delicious.
By eating more plant-based meals, you'll do a lot to help the environment, cut down on factory farming, and make yourself, in general, feel pretty good. Eating vegan doesn't mean filling your freezer with veggie burgers and soy hot dogs—it's about getting more of the whole fruits and vegetables that your body craves. These nine meals are completely vegan, and it doesn't take a five-star chef (or a trip to a pricey health food store) to make them. Give them a try and soon enough you'll realize it's pretty easy being green.
My Whole Food Life's Wild Rice Stir-Fry With Veggies
Stir-fries are one of the most basic ways to mix together veggies and grains for a tasty vegan meal. This recipe is filled with enough rice to keep you feeling full while mushrooms, spinach, and carrots keep the dish tasting fresh.
Minimalist Baker's Easy Coconut Curry
Coconut curry will never let you down. In this recipe, creamy coconut milk transforms quinoa and vegetables into soothing comfort food, while plenty of spices make for an aromatic meal.
Fork and Beans' Easy Tofu Scramble
No eggs, no problem. This breakfast recipe proves that you don't have to give up this morning favorite completely, even if you're ditching animal products. Tofu makes an easy substitute that any beginner chef can prepare.
Cara's Cravings' Black Bean Mango Quinoa Salad
This salad recipe may seem simple, but don't underestimate the satisfying savory-sweet combination of mango, coconut, peppers, and black beans.
My Whole Food Life's Chard and Chickpea Soup
Forget the chicken noodle soup and embrace cooler nights with this veggie-filled recipe.  Vegetable broth makes an easy soup base—just add in plenty of fresh and dried herbs for a gourmet touch.
Fork and Bean's Green Chile Enchilada Quesadillas
Eating vegan doesn't mean you have to give up any of your favorite Mexican dishes. This recipe combines the savory green chile sauce of enchiladas with the perfectly crisp tortillas of quesadillas for a game-changing combination.
Minimalist Baker's Easy Vegan Falafel
Skip the halal cart and whip up some surprisingly simple falafel at home with this vegan recipe. Top it off with garlic-dill sauce or hummus for a well-rounded meal.
Cookin Canuck's Healthy No-Bake Maple Cookies
Not only is this vegan dessert recipe delicious, it's insanely easy to make—without even turning your oven on.
Adventures in Cooking's Chocolate Avocado Mousse
Avocado isn't just for guacamole. This recipe makes the creamiest mousse ever, and with healthier ingredients, you can definitely help yourself to more than one serving.