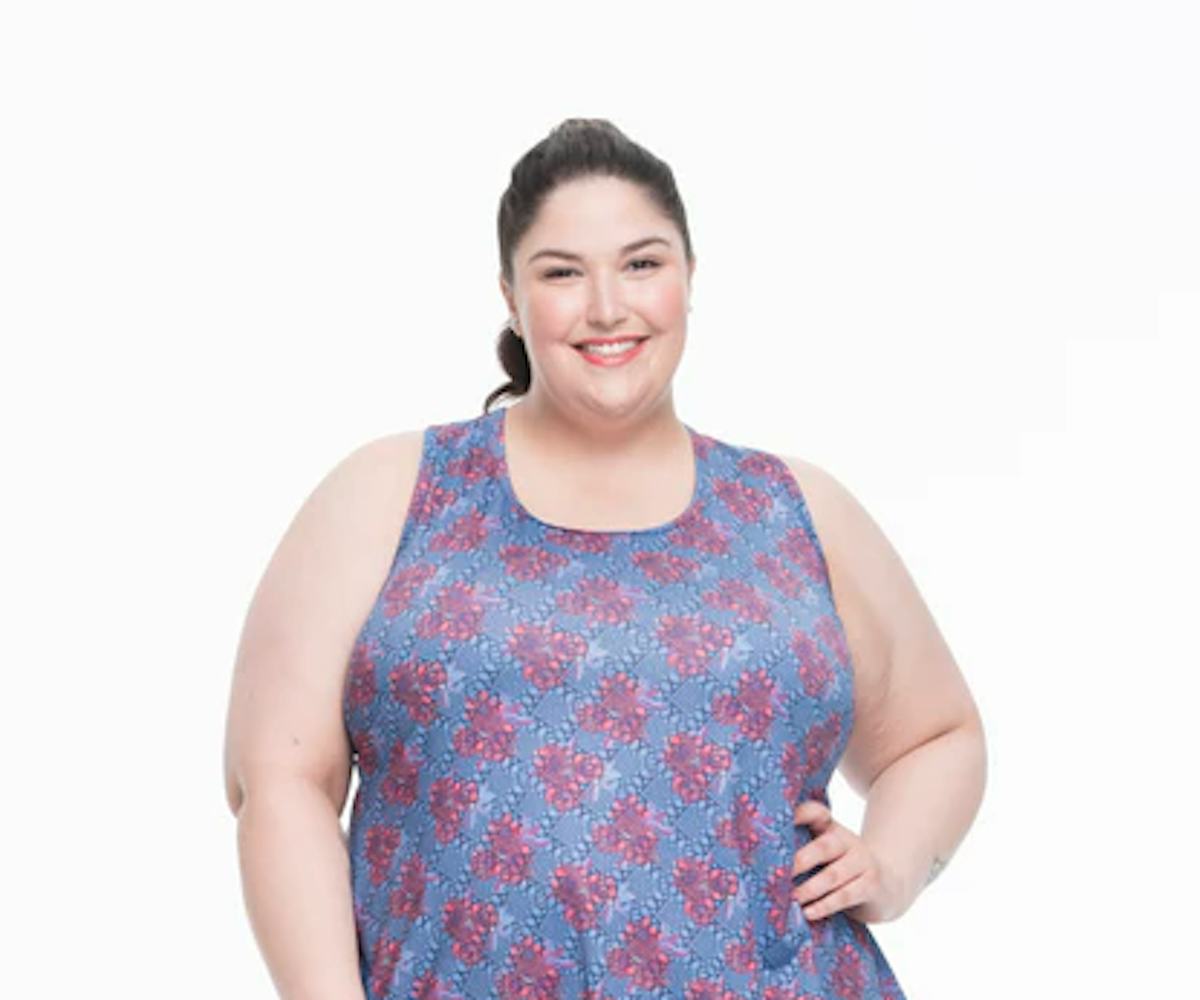 Photo courtesy of Dia.com
Venus Williams Just Dropped A Plus Size Activewear Collection
"I wanted this collection to connect with women no matter their shape or size"
Venus Williams' activewear brand, EleVen, just launched a line exclusively for plus size women, a group that has an embarrassingly low number of options for workout clothes. The capsule collection includes six pieces ranging from jackets and tank tops to tights and joggers.
Williams has partnered with Dia&Co, a retailer which caters exclusively to women size 14 and up, to launch the collection. About 67 percent of American women are over a size 14, but, as Dia&Co point out, "It's still rare to see media portrayals of plus size bodies in fitness spaces—and rarer to find activewear that adequately supports women [in these sizes]." This collection is a necessary step in bringing size inclusivity to the fitness sphere and providing adequate opportunities for plus size women to engage in physical wellness without being limited by their clothing options.
In a press release on the partnership, Williams said, "Representation matters. I wanted this collection to connect with women no matter their shape or size. Dia&Co was the only choice for this… Their brand identity is all about expression, defining your own rules, having fun while doing it. That's the core of my brand, too."
This collection is being rolled out exclusively via the retailer's Dia Active Boxes, which is a subscription box service that sends a tailored set of plus size activewear items to customers' homes each month. Pieces from EleVen's latest line are priced between $55 and $89, with sizes ranging from 0X to 3X.