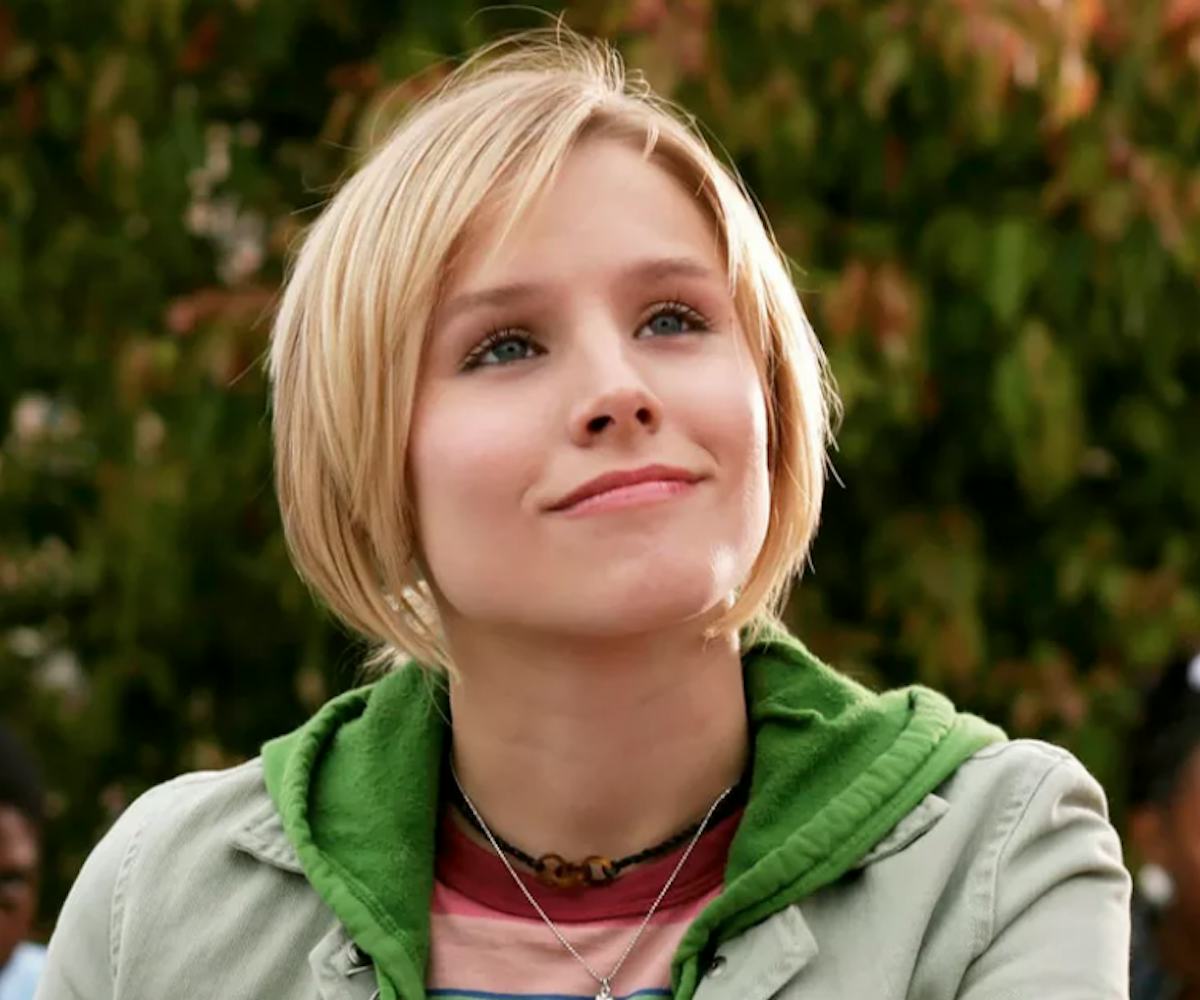 Photo Courtesy of The CW.
A 'Veronica Mars' Revival is Coming to Hulu
It's official, Marshmallows
The first three seasons of cult teen detective drama Veronica Marsis coming to Hulu, along with all-new episodes. 
Kristen Bell, who stars as the titular lead, took to Twitter to confirm the news, stating in a video message that the old episodes will be available on Hulu next summer to rewatch. "Which is great," she added, "because you'll need to brush up since we're making another one!" 
Veronica Mars' dedicated fanbase is still going strong after over a decade since the series' last episode. In 2013, nearly 100,000 fans raised millions of dollars on Kickstarter in less than half a day to crowdfund the 2014 film incarnation of the show. Word of a revival for the drama has been circulating since reports in August noted that Bell and the series creator, Rob Thomas, were on board for a reboot. 
The forthcoming season will contain eight hour-long episodes and, according to the official description released by Hulu, involve a string of spring breaker murders. The description outlines: 
After Mars Investigations is hired by the parents of one of the victims to find their son's killer, Veronica is drawn into an epic eight-episode mystery that pits the enclave's wealthy elites, who would rather put an end to the month-long bacchanalia, against a working class that relies on the cash influx that comes with being the West Coast's answer to Daytona Beach.
Back on Twitter, Bell thanked the show's loyal fans, as well as Hulu, "for giving Veronica a chance to wear her big girl pants," writing cheekily, "I hope we're still friends after I taser you."