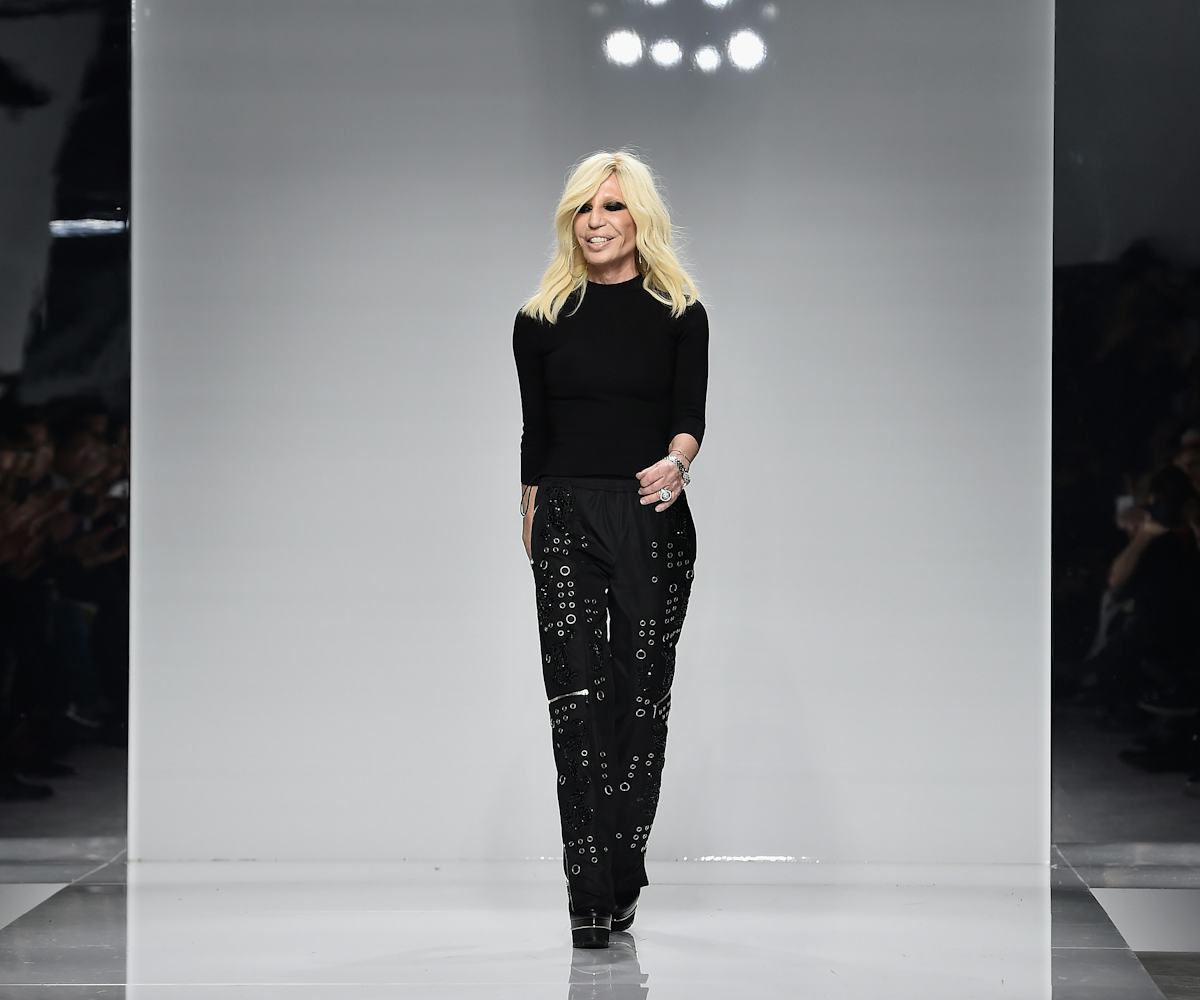 Photo by Pascal Le Segretain/Getty Images.
Versace Is The Latest Fashion Brand To Denounce Fur
"I don't want to kill animals to make fashion"
Versace is adding its name to the list of fashion brands moving toward positive and ethical change. Chief designer Donatella Versace has announced that her company will no longer use real animal fur in its designs.
"Fur? I'm out of that. I don't want to kill animals to make fashion. It doesn't feel right," the designer told journalist Luke Leitch in an interview. Though Versace has been tight-lipped for the past few years on their use of fur, the announcement comes during a season of change for the brand. The label's latest designs showcase various pieces covered in conscious statements such as "courage," "love," and "unity." Versace joins the likes of Gucci, Michael Kors, and Tom Ford, all of whom have vowed within the past year to ban the use of real fur. 
And if you're worried that Versace will lose any of the glitz and glam that makes the label so luxurious, don't fret. If its most recent Fashion Week runway looks are any indication, Donatella and her team can make anything look major—even without fur.