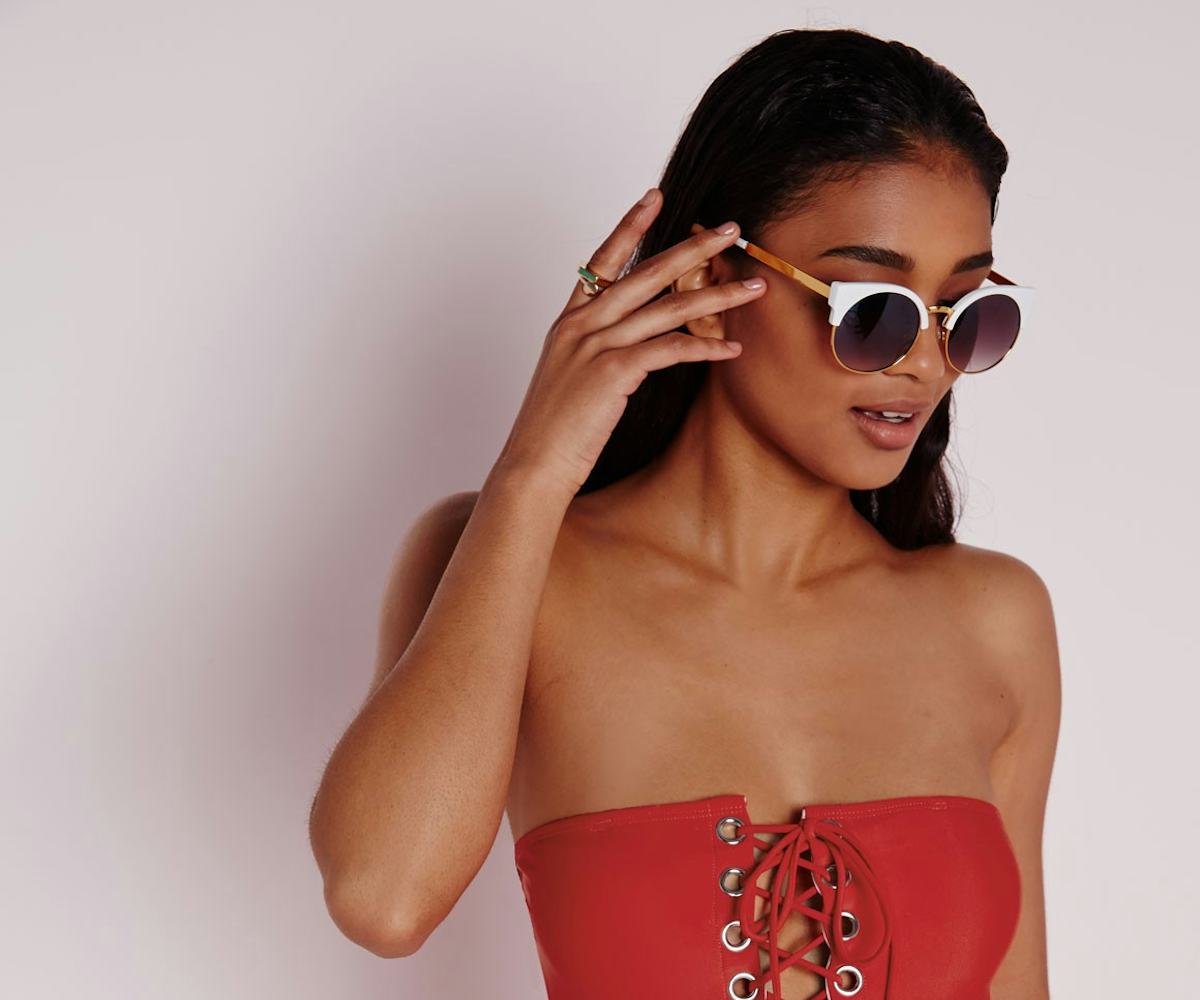 Photo via Missguided
12 swimsuits you can wear all year round
at the beach, or in the dead of winter
While we wish that we could bask in the sun and absorb our recommended daily intake of vitamin D year round, that's just not how Mother Nature works. So, we're conscious that there's only a little over a month left to hang out at the beach and hit as many pool parties as we can. And, unfortunately, that means our swimsuits have been getting their fair share of wear and tear. Any other year, it may have seemed like a waste to buy a brand-new suit toward the tail-end of summer, but luckily, this year brought with it a ton of new swimsuit styles—ones that are wearable both in and out of the water, so you can wear them with your favorite skirts and jeans all year round.
Click through the gallery to see the best swimsuits to anywhere and everywhere, at any time.
Tularosa, lace you up top, $84, available at Revolve.
American Eagle Outfitters, Aerie Crop Bikini Top, $34.95, available at American Eagle Outfitters.
Lolli, Lunchtime One Piece, $129, available at Lolli.
Mandalynn Swim, Sophia Swim Top, $80, available at NYLON Shop.
N.L.P., Luna Hi-Mesh Tank, $130, available at N.L.P.
Nasty Gal, Jean Genie Swimsuit, $98, available at Nasty Gal.
Lee + Lani, The Cactus Suit, $210, available at Lee + Lani.
ASOS, '70s Plunge Halter Suit, $47, available at ASOS.
Missguided, Eyelet Back Bandeau Swimsuit, $44, available at Missguided.
MINKPINK, Break Free Longline Apron Bikini Top, $49, available at ShopBop.
Beach Riot, The Solar Eclipse, $94, available at Beach Riot.
Giejo, Scoop Neck Black and White, $185, available at Giejo.