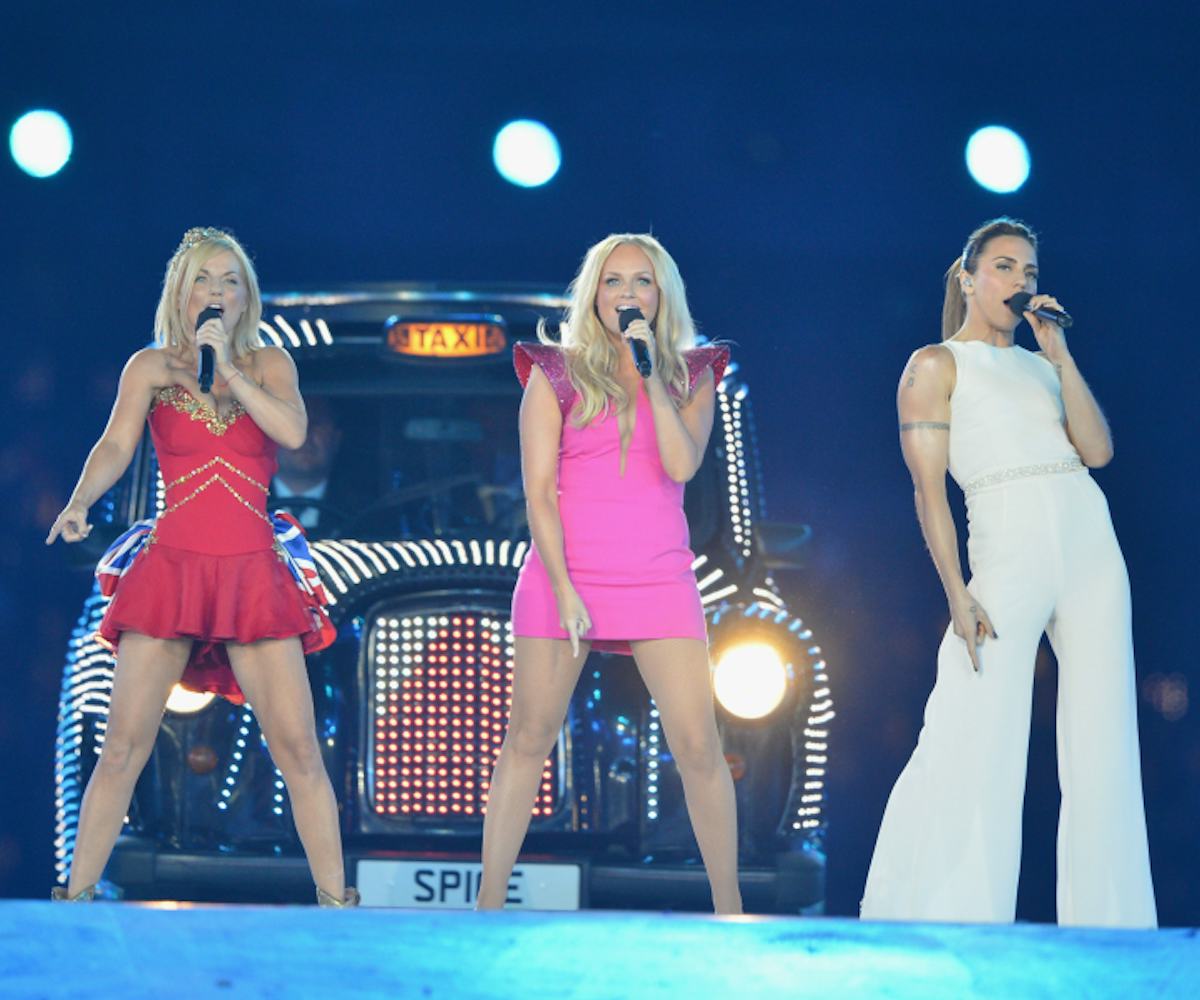 Photo by Jeff J Mitchell/Getty Images
Looks Like A Spice Girls Reunion Isn't Happening After All
Way to shatter our dreams
Bad news: it looks like a Spice Girls reunion isn't going to save us after all. (First the *NSYNC Super Bowl tease and now this??) Just a week after getting our hopes up that maybe we can have nice things, Victoria Beckham had to go and break our nostalgic hearts. "I'm not going on tour. The girls aren't going on tour," she told Vogue in a succinct, no-nonsense way we can only expect from Posh at this point.
We first got excited last week when Emma Bunton (Baby Spice) posted a shot of the group together and teased us with a promise that "the future is looking spicy."
Alas, the future is actually looking about as bland as a bowl of oatmeal, despite claims from TMZ—who actually have a pretty good track record for reporting accurate gossip—that plans for a tour were well underway:
As we reported, Mel B, Victoria Beckham, Geri Halliwell, Emma Bunton and Melanie C met last week with their former manager, Simon Fuller. Sources connected to the women tell us the meeting was for 'rough planning' and the goal is a world tour that will kick off in late summer. Our sources say the plan now is for the group to hit the stage in England first and then migrate over to the U.S. There is NO plan for a Vegas residency and no plan to record new music.
Now, band reunion rumors are nothing new, but these plans sound pretty fleshed out to us! Did something or someone interfere with the tour last minute? Or are we all just frantically looking for any delusional semblance of hope that the world can be a better place? Either way, it looks like we'll just have to settle for singing tearful renditions of "Wannabe" at karaoke night for now.