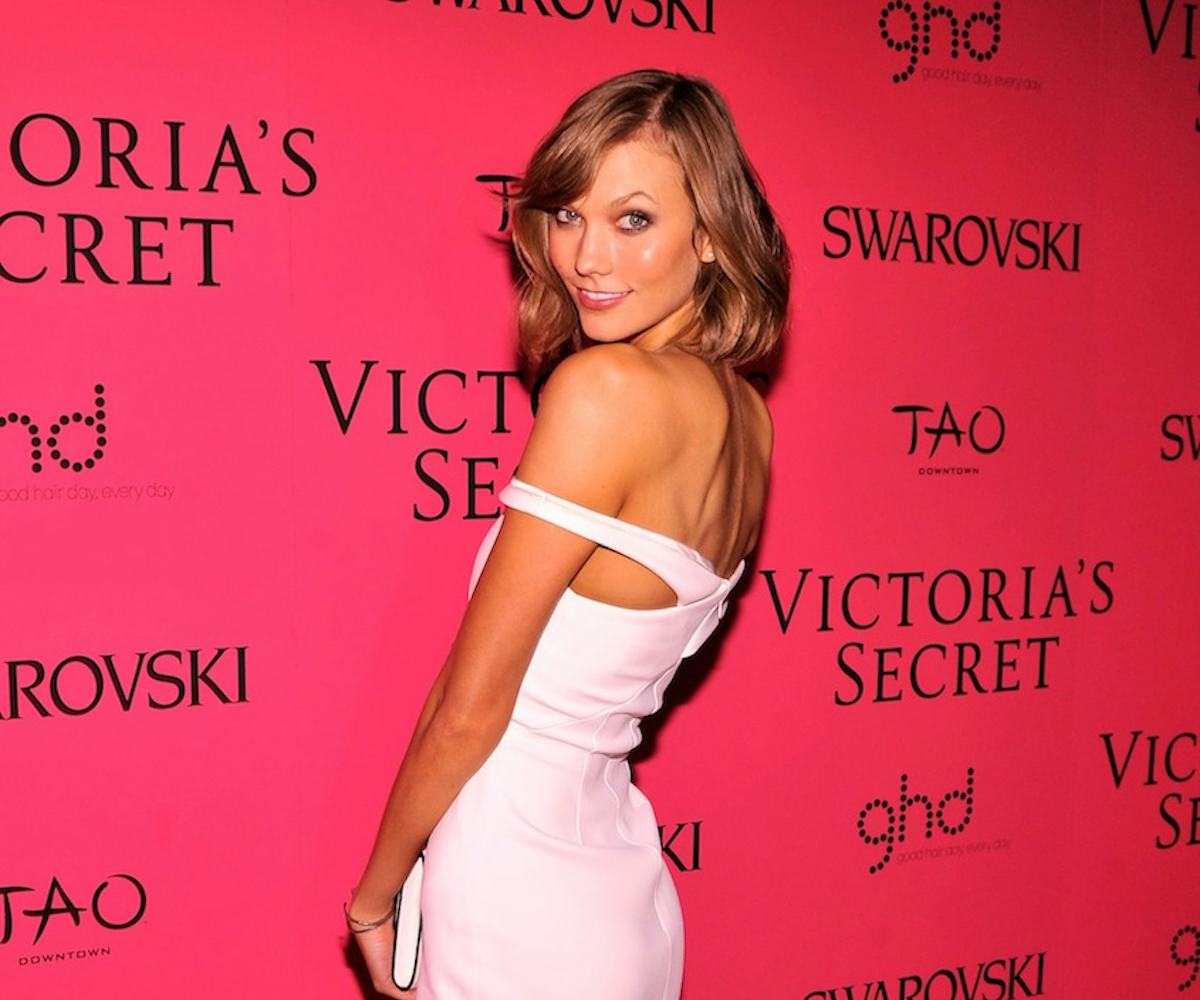 photo by getty images
best dressed: victoria's secret fashion show
out of the lingerie and onto the pink carpet.
Unless you were actively avoiding Instagram, Twitter, Facebook or all of the above last night, then you know-- yesterday was the annual Victoria's Secret Fashion Show. It was all anyone can talk about, and for good reason. But even though, yes, the event is partially about showing off the brand's newest lingerie (and a $10 million holiday bra, NBD), the massive catwalk presentation is so much more than that.
The show doubles as a huge concert and a who's who list of the top models of the moment. I mean, just name one other event in which you can listen to Taylor Swift live, and also see Karlie Kloss, Cara Delevingne, Behati Prinsloo and the rest of the supermodel It list, all at the same time?! Yeah, that's what we thought.
We can't tell you what they wore on the runway yet--you'll just have to see the presentation when it airs in December-- but because waiting sucks, we've rounded up our favorites from the Victoria's Secret after party in the gallery.
Click through to see them all, and let us know who looked the best.
Taylor Swift
Adriana Lima
Erin Heatherton
Lily Aldridge
Kasia Struss
Karlie Kloss
Harley Viera-Newton
Josephine Scrivner
Doutzen Kroes
Jacquelyn Jablonski
Ciara
Alessandra Ambrosio
Karlie Kloss and Toni Garn