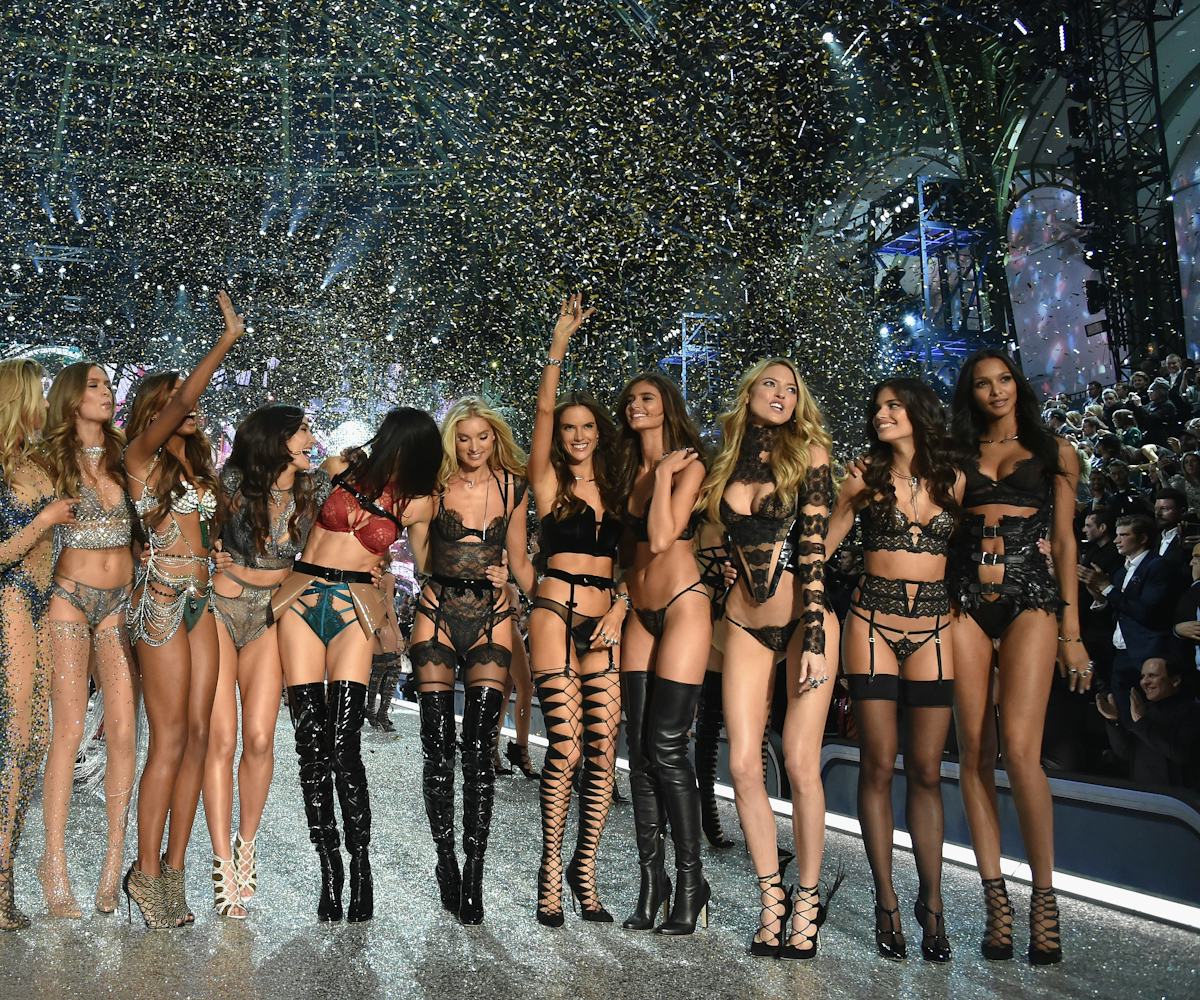 Photo by Pascal Le Segretain/Getty Images
The 8 Best Moments From The Victoria's Secret Fashion Show
Every year, the Victoria's Secret Fashion Show gives us a front row seat to the world of sexy. Behind all the wings and lingerie, the program still manages to capture some of the most unpredictable moments in pop culture history, though. From Lady Gaga slaying the stage to Bella Hadid's VS Fashion Show debut, this year's show was no different. The best part: Now that memes are a big part of our lives, we can preserve some of those snapshots forever.
Our invitation must have gotten lost in the mail, but it's okay! We selected eight highlights that we won't be able to stop thinking about until we're back on the runway in 2017. Check them all out in the gallery, below.
Additional reporting by Carine Lavache
Bella Hadid reuniting with The Weeknd on the runway
We already broke down the significance of this moment, but we can't stop reliving it. All things considered, Bella carried on like a total pro. She should totally consider swerving into the lane of acting because she was serving up some serious drama.
Lady Gaga's incredible pop-up wings
We love how the pop star casually popped up her wings like it was no big deal. She is truly an angel of music, no? Mother Monster slayed the stage.
Lady Gaga changing outfits on stage because she can
This is Gaga's world, and all the little monsters are just living in it. Why waste time going backstage to a dressing room when it will only take a few seconds? Gaga knows best, so don't question her methods.
Jasmine Tookes looking like a million bucks while wearing the $3 million fantasy bra
Bling bling! We would be smiling too if we were covered in that much sparkle... and cash.
Irina Shayk debuting her baby bump
You could say that this is one of the world's biggest stages to make a major announcement... What a fun way to share some good news! Bradley Cooper must be feeling like a pretty cool dad right now.
Sara Sampaio's smoke-inspired wings
Flames, fuego, fire! Walk it like it's hot, girl.
Gigi Hadid completely killing the catwalk
They didn't award her International Model of the Year for nothing... How cute is it that she got to show her little sis the ropes too?
Gigi, Bella and Kendall bonding backstage
The best friends that walk the runway together last forever. This is bound to be a memorable experience for all of them.