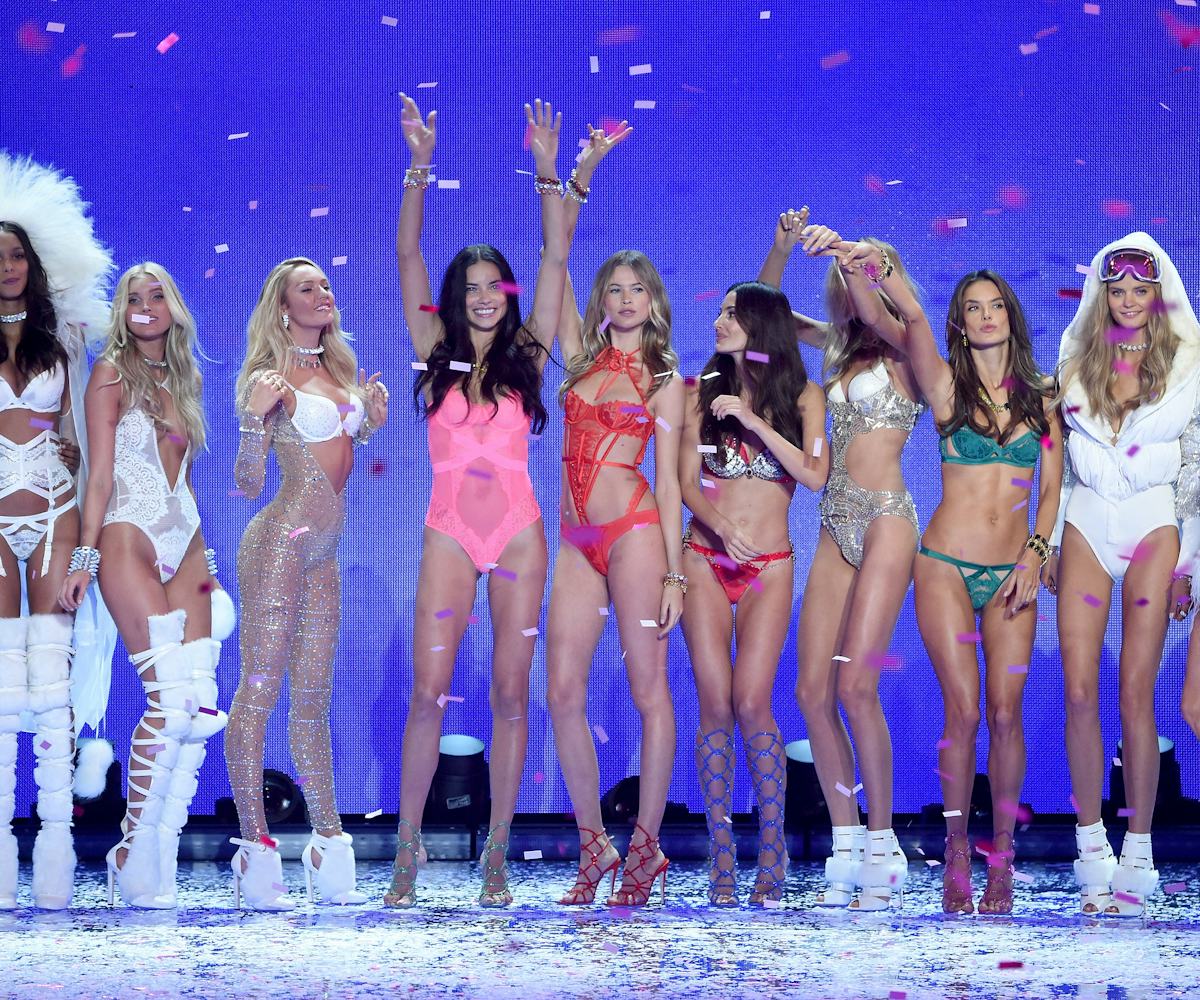 Photo By Jamie McCarthy/Getty Images.
More Details About The Victoria's Secret Fashion Show Were Just Revealed
Including who will wear the famous fantasy bra
Earlier this week, we found out the annual Victoria's Secret fashion show is moving to Paris. Today, more information is rolling in about what we can expect on the runway come December.
Makeup artist Vincent Oquendo announced on Instagram today that Bella Hadid is following in her sister Gigi's footsteps and has been granted her very own pair of wings. "Congrats my little baby bells on getting @victoriassecret ! It's been a beautiful ride so far and I can't wait to see what's next!" he captioned the revealing photo of the 20-year-old in a black bra and underwear.
Shortly after, Victoria's Secret revealed who would be granted the privilege of wearing the stunning, coveted, $3 million fantasy bra. They announced Jasmine Tookes was awarded the honor in an emotional video on Twitter.
Congrats to the two angels! Hopefully, we'll also see an uptick in diversity regarding who wears the wings this year. Skinny, attractive girls with beach wave hair aren't the only ones who wear lingerie, after all.