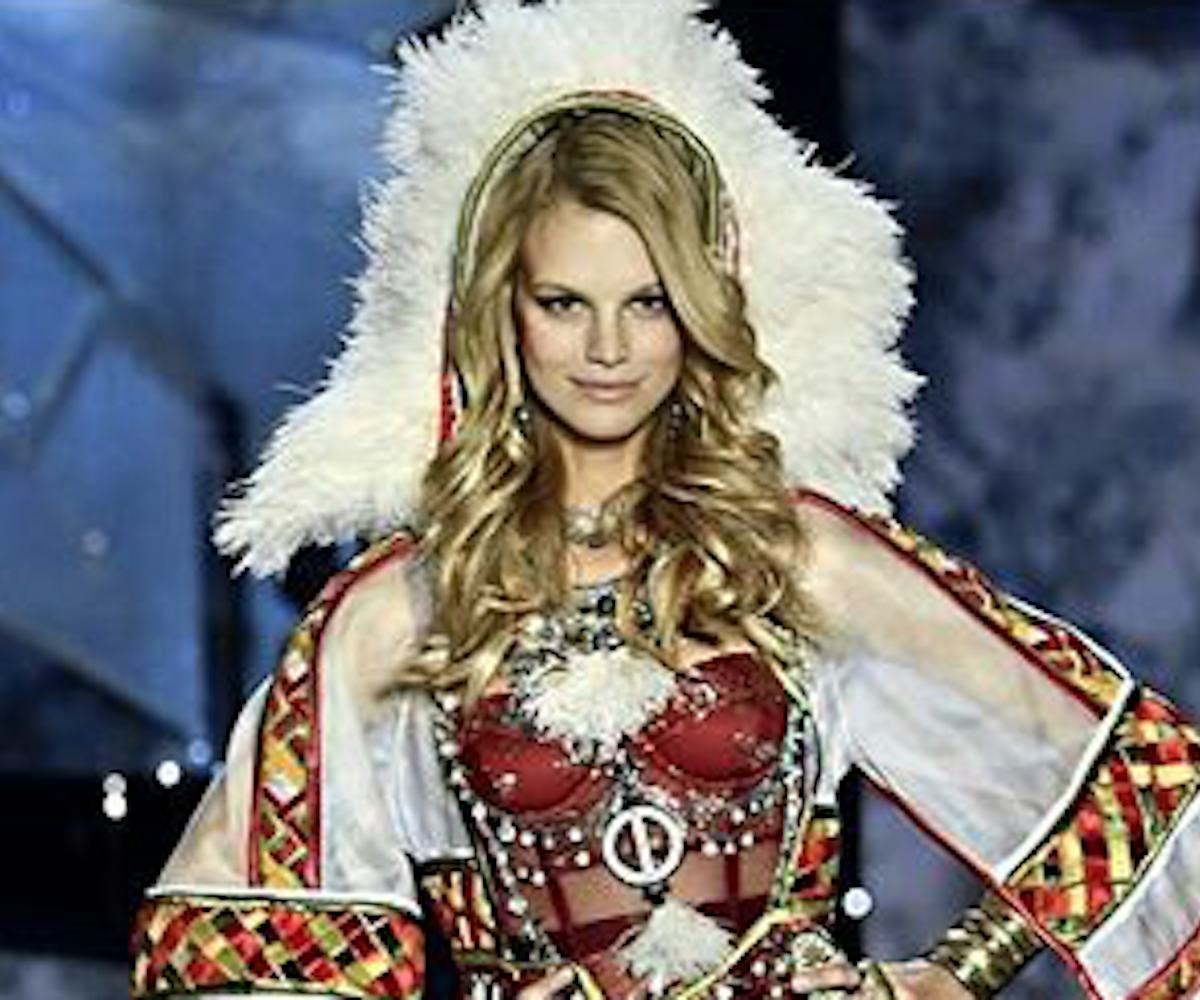 photo via instagram.com/nadineleopold
Victoria's Secret Still Hasn't Learned That Cultural Appropriation Is Wrong
Models were sporting Native American-inspired headdresses on the runway
If you thought all the Victoria's Secret Fashion Show drama couldn't get any worse, think again. It appears that the show sexualized and appropriated Native American culture once again by sending models down the runway in "Native American-inspired" headdresses during this year's show. Yes, really. 
Fashionista reports that the show's controversial segment, "Nomadic Adventures," has been causing quite a stir in Shanghai and online. "Why does VS not like leaving cultural 'costumes' out of their runway," one user tweeted. "It's like they love issuing wishy washy apologies when they could just... not do it."
The segment reportedly features Native American-inspired headdresses and "tribal" motifs including large feathers, beading, and Navajo-inspired patterns. Models including Taylor Hill and Nadine Leopold have been photographed in some of the controversial outfits.
Sadly, incidents of cultural appropriation are not new to the brand. In 2012, Victoria's Secret apologized for sending Karlie Kloss down the runway in a "sexy" Native American costume. During last year's show, the brand was accused of stealing from Chinese culture. 
It's possible this part will be edited out when the show airs on November 28, but we're tired of apologies after bad behavior. It's just not good enough.