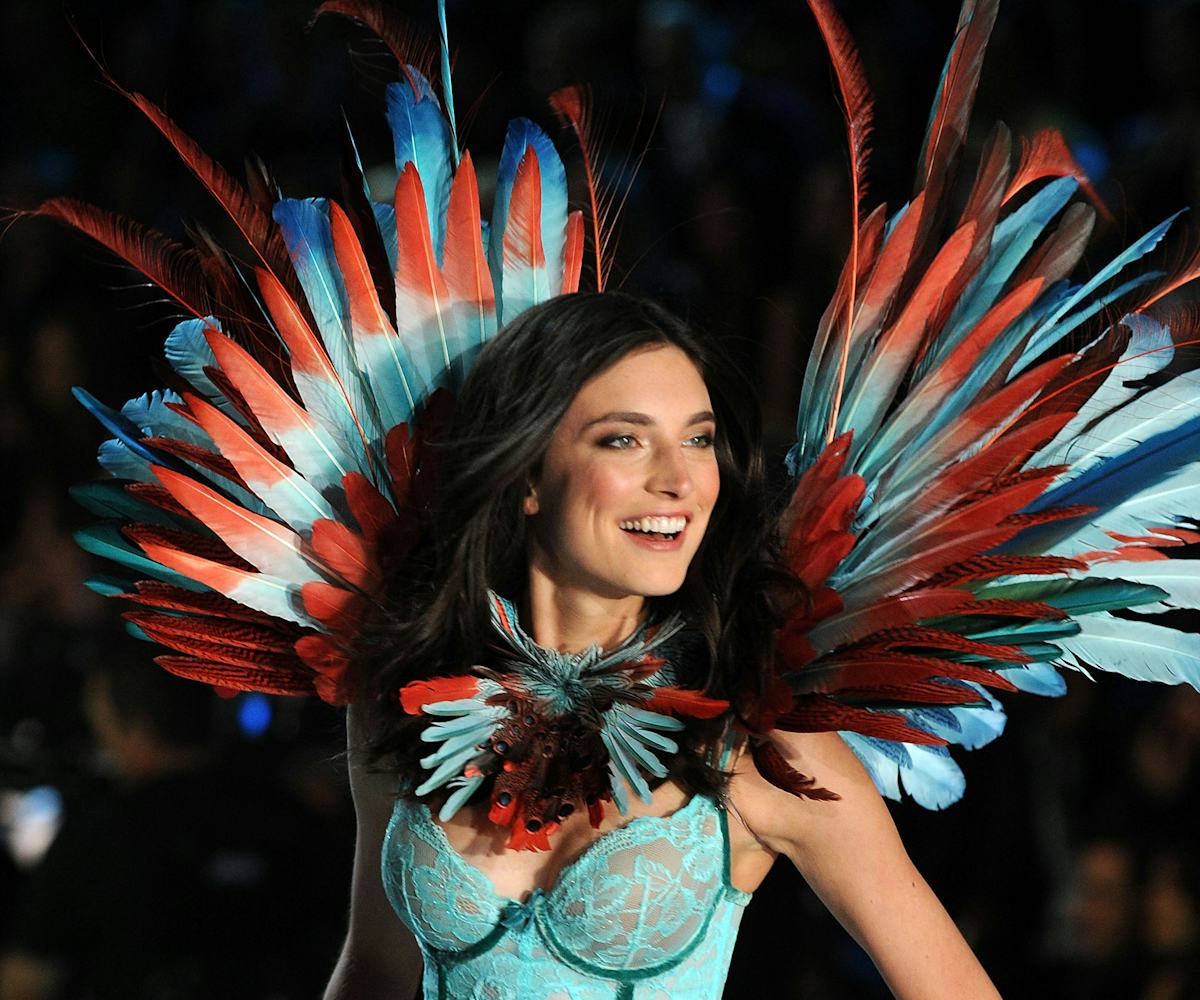 photo by getty images
the ultimate victoria's secret model playlist
what the angels are listening to before the hit the catwalk.
Unless you've been living under a rock, you probably know that the Victoria's Secret Fashion Show is airing tonight on CBS--and, yes, we'll have a livestream of all the action right here! So check back tonight to see the wings, the models, and the musical performance by Taylor Swift.
But until show time at 9PM EST, we're looking for ways to get in the VS zone, you know aside from dancing around in our VS Pink onesie. That's why we asked our favorite Victoria's Secret models what songs they were listening to in advance of the show to get hyped up and in the runway mood. 
From Jess Hart's go-to Daft Punk or Rihanna tunes to Behati Prinsloo's Bob Marley, the girls of the VS runway know a thing or two about getting hyped. Listen to their playlist below while finding out which models picked which songs in our gallery. 
"It's probably not even the right song," Jourdan Dunn told us backstage, "but Drake's "Worst Behavior.'"
For Jess Hart, it's all about a backbeat; "Daft Punk's pretty amazing for getting in the runway mood, and Rihanna's always a favorite. Anything with a beat."
"My kind of music is like Florence + The Machine, The XX, MR and MS," said Constance Jablonski. "And I also love French music because I'm French. I love old-school Gainsbourg, you know, all the French classics. I can't help it."
"This morning I was listening to a little Police and some Bob Marley to get in the zone," said Behati Prinsloo.
"I've got Taylor Swift in my head right now," admitted Hilary Rhoda. "She's performing, and  I really like her music, it's very catchy."
"An album I've listened to lately is the new Drake album [Nothing Was The Same]," said Jacquelyn Jablonski.
"Well, we've been listening to a lot of Taylor Swift today," explained Lily Aldridge, "So her songs are really in my head before the show."