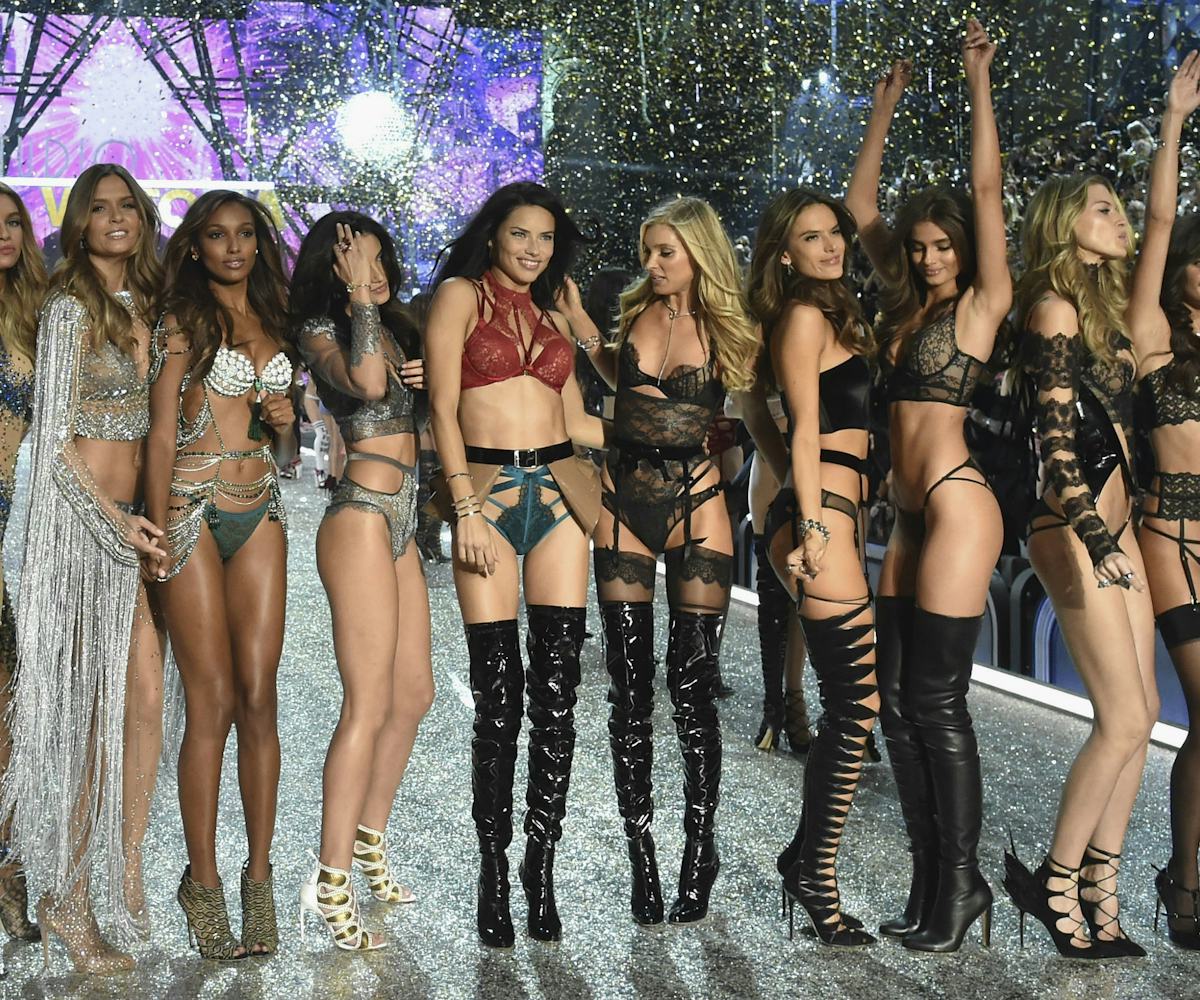 Photo by Pascal Le Segretain/Getty Images for Victoria's Secret.
What Is Going On With The Victoria's Secret Fashion Show?
Katy Perry has now pulled out from performing
It appears that moving the Victoria's Secret Fashion Show to Shanghai, China, this year was only a good idea in theory.
Yesterday, Gigi Hadid revealed that she wouldn't be joining her sister, Bella, and fellow angels abroad in a Twitter post. No details were revealed as to why, but, rumor has it, she was denied a visa due to an offensive video she released earlier this year. A handful of Russian and Ukrainian models have also reportedly been banned, and now, it appears, Katy Perry has been added to the blacklist. 
According to Page Six, the singer was initially granted a visa, but the decision was reversed once the government caught wind of the time, in 2015, Perry wore a dress with sunflowers on it while performing in Taipei. "Her outfit wound up causing widespread outrage because the sunflower had been adopted the year before by anti-China protesters," a source told the outlet. As a result, she's been banned from entering and performing at the VS show. 
Were the Victoria's Secret organizers simply unaware of the strict rules the nation upholds? This is not the first time a performer has been banned from entering the country. Justin Bieber was blacklisted from appearing in China just this past July. The Beijing Municipal Bureau of Culture cited wanting to "purify the Chinese performance environment" as the reason, further stating that "it is not suitable to bring in badly behaved entertainers." The bad behavior they were likely referring to took place in 2013 when the pop star had his bodyguards carry him up the Great Wall.
So, yeah, let it be known that China keeps its receipts and won't welcome any famous people who have disrespected the country. Harry Styles is said to be replacing Perry as the performer. We'll see if he actually makes it there.