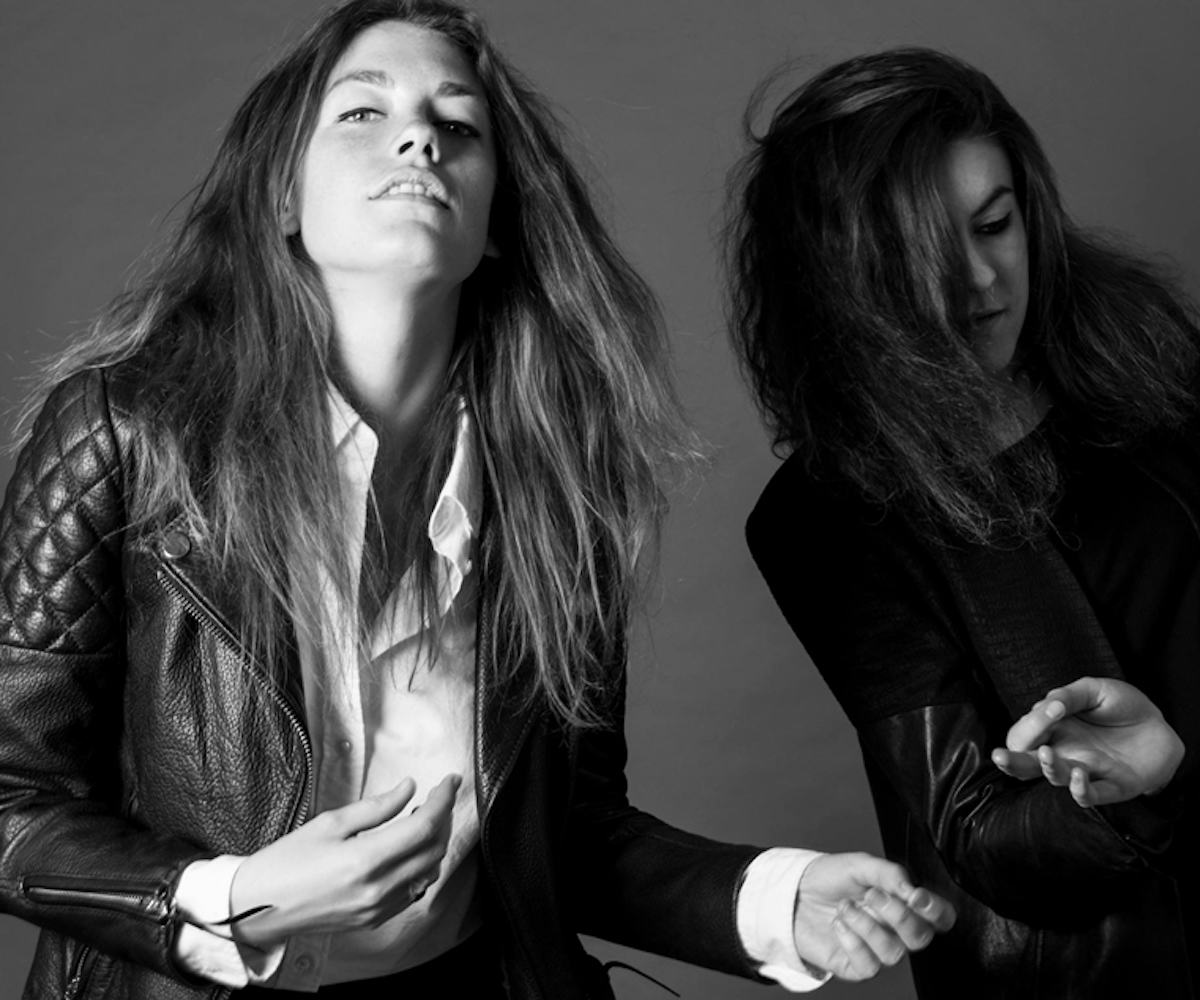 photo via 2:54 facebook
video premiere: 2:54 "crest"
get ready for a rock music resurgence.
No matter how good bubbly electropop and hazy folk make us feel, we're admittedly starting to grow tired of the same old quirky quips and synth splashes. What we're craving at the current moment, on this gloomy Monday morning, is a song that embraces the inner angst we've been holding back since our hormonal teenage years. This type of moody music just so happens to be London-based 2:54's specialty. (There's a reason why we've been band crushin' on them since 2012.)
"Crest," a foot-stomping, body-swaying punk-rock anthem off the sister duo's sophomore album The Other I has been our playlist's resident raw-rock jam for a few months now. This morning, they're releasing a new black-and-white lo-fi music video that seems to resurrect the spirit of 285 Kent. "We worked with directors Charlie Robins, Chris Hugall, and Daniel Castro to capture the power and energy of 'Crest,' a song which came alive for us in the studio and on the road," they told us. While we wait for Guitar Hero to officially recruit "Crest" for its newest edition, you can find us lurking in an empty corner of our office, eyes closed, silently jamming out. 
Watch the video below and catch 2:54 in your city when they embark on their U.S. tour.
2/27: Rough Trade - Brooklyn, NY #
2/28: DC9 - Washington, DC #
3/1: Johnny Brenda's - Philadelphia, PA #
3/3: The Silver Dollar Room - Toronto, ON #
3/4: UFO Factory - Detroit, MI #
3/5: Empty Bottle - Chicago, IL #
3/6: 7th Street Entry - Minneapolis, MN #
3/8: Barboza - Seattle, WA #
3/9: Mississippi Studios - Portland, OR #
3/11: The Rickshaw Stop - San Francisco, CA #
3/12: The Echoplex - Los Angeles, CA #
3/13: The Hideout - San Diego, CA #
3/14: VIVA PHX Music Festival - Phoenix, AZ
# - w/ Honeyblood